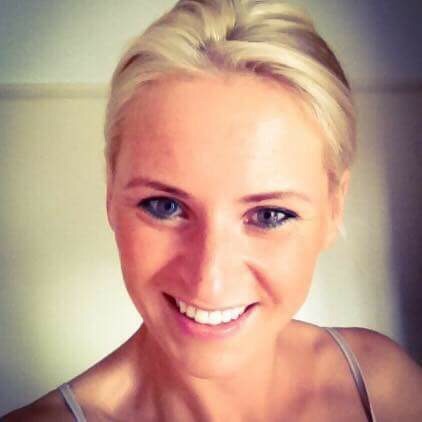 Hello and Welcome to My page.
I thought I will introduce myself, and let you know- who Ugne really is…
Having been brought up in rural Eastern Europe, I cherish fond childhood memories of my family's home 'bakes' made with fantastic locally sourced, organic ingredients…we are talking breads from flour ground at the small mill on a local farm….cakes from fruits, nuts and wild berries from my family's grounds, not forgetting the raw honey from my parents' own bee hives. It must be said that I was brought up with an appreciation of not only good food/bakes, but also for great quality ingredients!
These early influences can be seen as the foundation of my baking today, together with the addition of modern influences from the top French, British and North American Bakers of our time. I like to think of myself as a traditionalist with a twist when it comes to baking!
Fitness has a big impact in our household, my other-half being a national-level strength athlete and myself intending on following his lead in due course. In modern day life, Health/Fitness and cake is not seen as a match made in heaven, however, through some of my baking I hope that you will realise that 'Cake' does not always have to be a 'nutritional sin'! One of my objectives is to showcase that baking, to a certain degree, can be much healthier with a little 'know how' and care when choosing ingredients.
I am a big Fitness fanatic, and would like to show you, that there are ways and means to indulge nice treats and not to be worried about the waist line. My aim is to introduce healthier versions of bakes next to the beautiful ordinary sinful goodness I love to treat my family with.
I have been a keen Great British Bake Off (GBBO) follower since Series 1. I submitted an application for Series 6 after my friends pestered me to do so. Following a lengthy and intense selection process, I was successful in being one of the 12 bakers to be given a place in 'The Tent' (which this year was in Welford Hall nr. Newbury). The 2015 GBBO Baker line-up was a very talented group of Amateur Bakers – all very much with their own unique style and interpretation of the various bake-off challenges. What a great, emotional journey it was and to be counted under the top 12 amateur Bakers in Great Britain in 2015 was a dream come true in itself! I hope you enjoy watching series 6 as much as I have enjoyed being part of it as a Baker.
I am Ugne Bubnaityte and welcome to my baking adventures!
0
0
1
Please share