Langres, wild mushroom and black truffle soda bread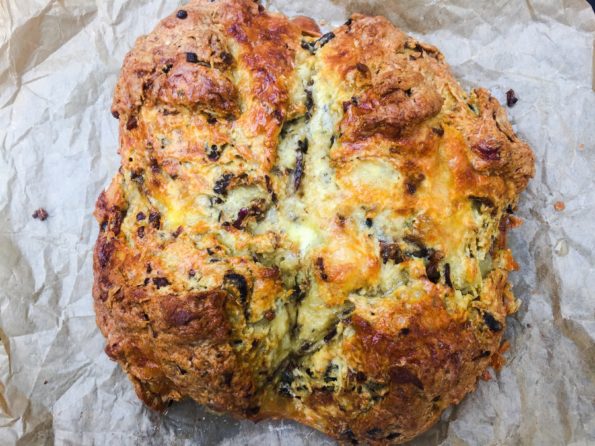 This beautiful and quick to make bread is every cheese and truffle lovers dream. Perfect to accompany cheese board with a glass of wine, or just like that, warm or toasted.
~~~~
INGREDIENTS
30g dried wild mushrooms (I chose porcini and ceps) re hydrated in the bowl with cold water
1 large red onion
1 langres (mine was around 180g)
2tbsp truffle frageranced virgin olive oil
1tbsp balsamic vinegar
4 large dried figs
Couple strings fresh thyme
Salt and pepper to taste
few shavings of a truffle
450g plain white flour
1 tsp bicarbonate of soda
1 tsp table salt
30g cold unsalted butter, diced
300ml buttermilk
1 tbsp butter, melted
METHOD
Preheat the oven to 200'C and line the baking tray with parchment paper.
Warm the oil in a non-stick frying pan over medium-high heat. Once hot, add the fine chopped red onion and stir. Reduce the heat, cover with a lid and cook for 10 minutes.
Whilst onions cooking, finely chop your mushrooms. Add them to the pan with onion increase the heat slightly, and cook, uncovered, for a further 5 minutes. Add the thyme leaves together with balsamic vinegar and stir to incorporate. Season to taste. Shave some truffle in to the pan, give it a quick toss and switch off the heat and transfer to the bowl to cool down completely.
Now get your bread dough ready. Sift the flour, bicarbonate of soda and salt into a bowl, add the cubed butter and using your fingertips rub in the butter until it resembles breadcrumbs.
Add the onions in to the flour mixture toss them around so all is coated in flour and distributed evenly. Slice your Langres in to cubes (or just tear it in to pieces using your fingers) and add it to the flour and toss all around again.
In a jug mix the buttermilk with 25ml/1fl oz water. Make a well in the middle of the flour mixture and add three-quarters of the thinned buttermilk. Mix using a lightly floured hand or a table knife until it comes together into a rough but soft and sticky dough. Add a little more thinned buttermilk if the dough feels dry and won't come together.
Turn the dough out onto a lightly floured work surface, roughly shape and transfer to the prepared baking tray. Flatten the loaf slightly with the palm of your hand. Dust with a little flour and score the top using a sharp knife.
Bake for 35-40 minutes or until golden-brown and the loaf sounds hollow when tapped on the base. Cover the top with foil if it's starting to brown too much.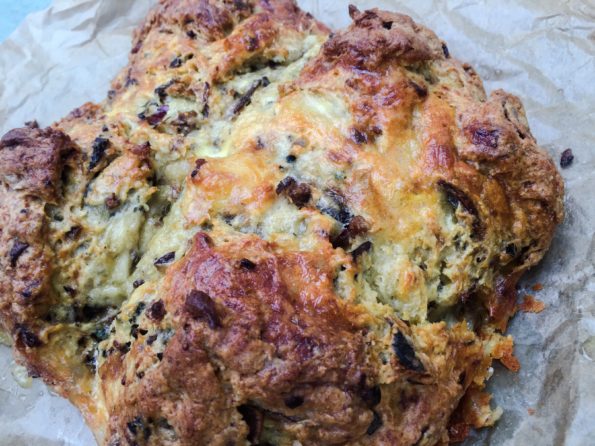 Transfer to a wire rack, brush liberally with melted butter and allow to cool before eating.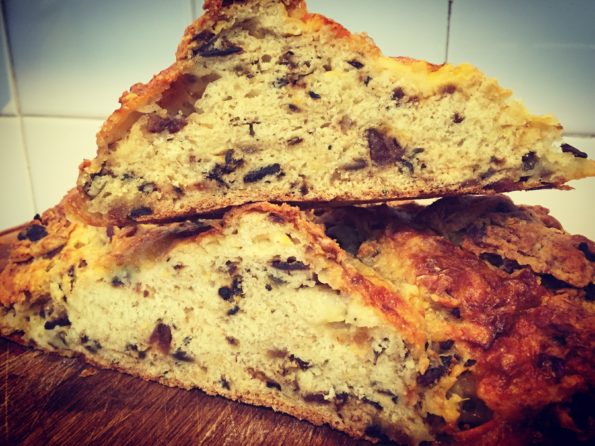 0
0
6
Please share