Pecan and Cinnamon Brioche Buns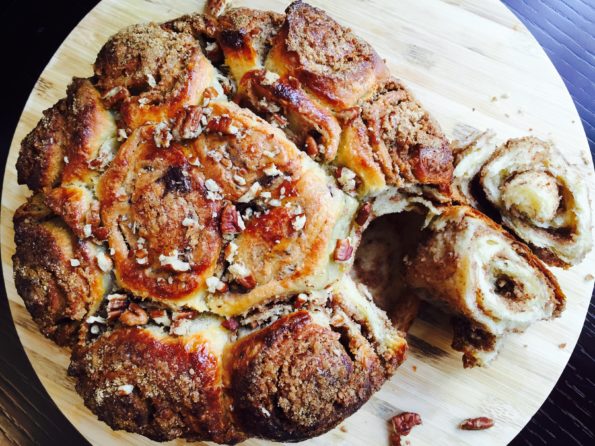 I don't think  that much can be said regarding this glorious bake 😀 Every self respecting baker must make cinnamon buns one way or other. As I have shared laminated brioche recipe earlier (you can see it in this section 'Baking basics') the amount will be sufficient to make two batches. You don't have to, you can make a brioche loaf instead, but i really advise you not to hesitate.
~~~~~
INGREDIENTS
One part of the Brioche dough (recipe found here)
50g soft room temperature butter
200g brown unrefined sugar
150g pecan nuts _ plus additional handful to top the buns
3tbsp cinnamon
METHOD
Preheat the oven to 190'C and lightly grease and flour 23cm round tin
In the food processor place sugar, nuts and cinnamon and butter and blend all together for a few moments to combine and crush the nuts.
Take the dough out of the fridge and roll out to a rectangular shape.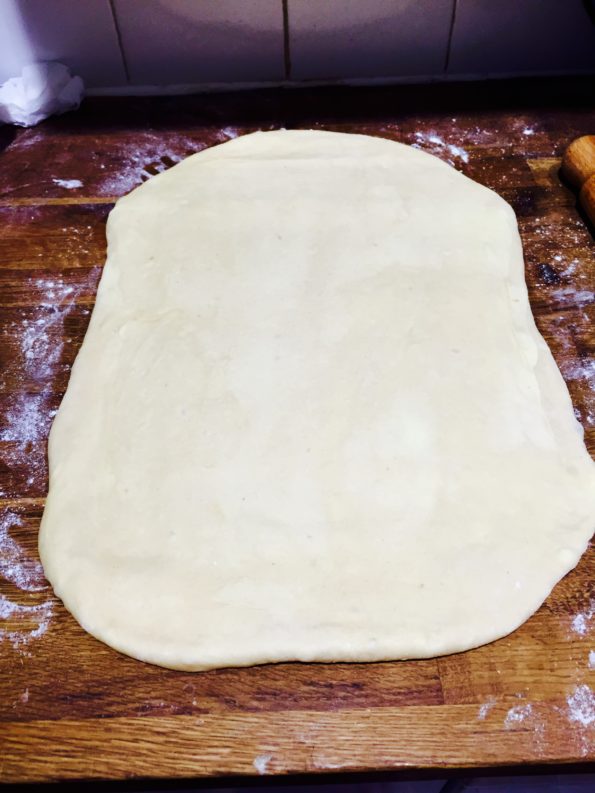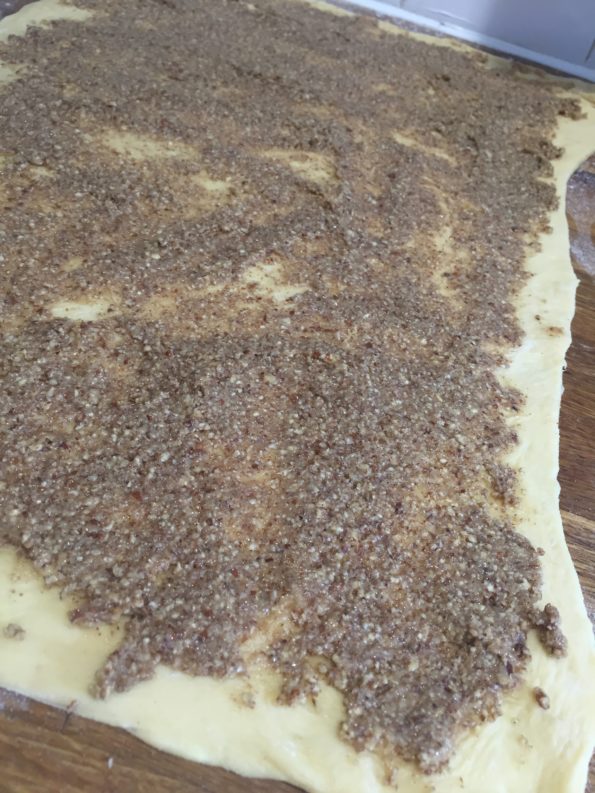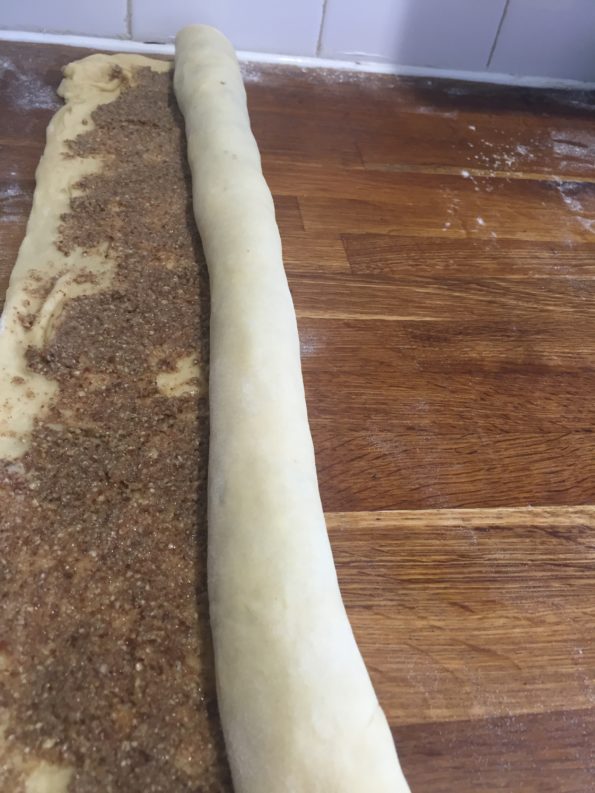 Spread the sugar nut mixture all over the sheet of dough leaving 3-4 cm clean line on one of the long sides- that will help the rolled sausage to stick together and keep shape.
Cut in to even 6-7cm thickness pieces and arrange them in the tin. Sprinkle left over crush pecan nuts.
Cover with cling film and let it rest for 45min- 1 hour until double the size. Lightly brush with egg wash.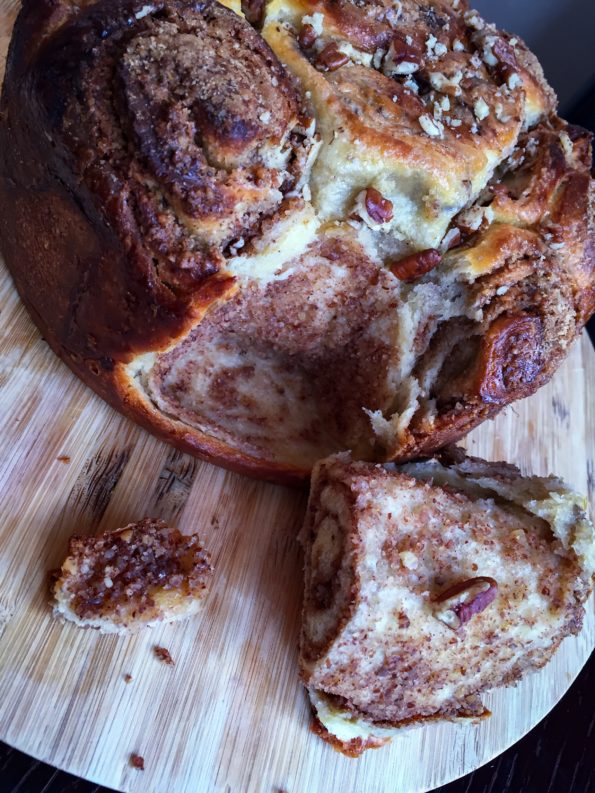 Pop in the oven and bake for 25-30 minutes, until nicely brown and baked through.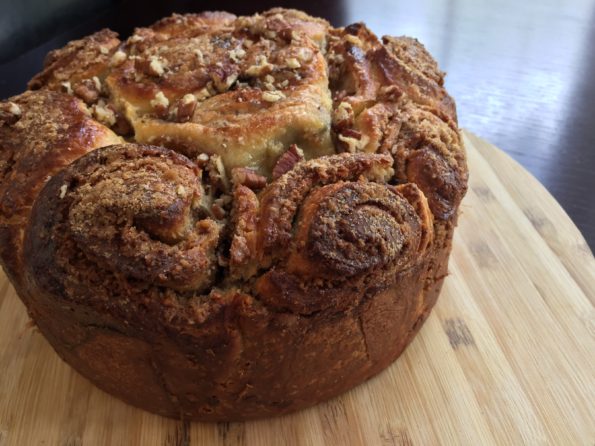 Enjoy the aroma and smell that will fill your house.
0
0
2
Please share