Lithuanian Traditional Easter Cake 'Boba'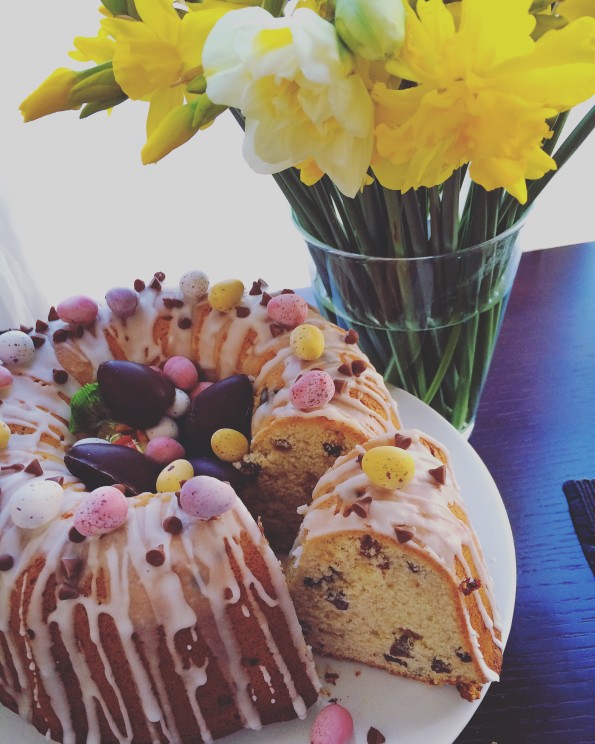 This traditional Lithuanian Easter Cake is around 200 years and counting. Beautifully rich, yet light cake filled with fruit is made on a Saturday just before Easter to have it after Easter lunch as a treat for the whole family. But to be fair, I have made it Easter Day before, and it went down a treat with Afternoon Tea.
In the olden days, it used to be baked in the wood fire oven in the clay pot and would be server with a warm cherry jam. Our days, there are adaptations made to the original recipe, what is understandable, as every woman of the house, does it her own way. There for, this recipe was adapted by me too, I like a lot of fruit in this cake, and soaking them in brandy or rum before mixing in the dough gives the cake beautiful and distinct aromatic flavour.
So here, I am sharing little bit of my heritage, adapted from original recipe for you to try and share with your family and love as we all do during the Easter time.
~~~~~~
INGREDIENTS
650g Flour
250g Unsalted Butter (melted and cooled)
180g Dried mixed fruit (raisins, currants, cranberries apricots or similar- chopped)
~6tbsp Rum or brandy (not necessary, but gives nicer taste to cake)
140g Unrefined sugar
5 Large free range eggs
20g Fresh or 10g Dried yeast
90g Full fat milk
Pinch of salt
For decoration you will need some icing sugar and squeezed lemon juice.
METHOD
Put the fruit in the bowl and pour hot water over them to make softer. Stain the water, put back in the bowl and pour rum over the fruit. Let them soak overnight, or while you will prepare the cake. That will take around 3 hours, and it is enough for the fruit to absorb it.
If you are using fresh yeast, warm the milk in the bowl to luke warm. Break the yeast in to it and let stand for 5-10 minutes until it start to froth and activates. (Skip this step if using dry yeast)
In to the large bowl or stand mixer bowl place the flour, sugar, salt and yeast (if using fresh yeast, do not add it now), mix with fingers to incorporate all. If using stand mixer, use paddle attachment. If not using stand mixer, you can use wooden spoon or hand mixer to mix it as the dough will be quite wet.
In a small bowl lightly beat the eggs.
Now start the mixer, and slowly add all wet ingredients starting with milk little bit by little, leaving melted butter to last. Mix well for about 10 minutes for gluten to start building and for yeast to start doing its magic. After 10 minutes or so the dough will start binding and will become elastic.
Cover the bowl with a damp cloth or cling film and let it rise in a warm draft free place for about 1 ½- 2 hours until it will at least double in size.
Grease well your chosen cake tin with butter and lightly coat with flour to prevent it from sticking. Especially if you are using Bundt cake tin. But you can use any high top spring form tin, like Panettone tin.
When your dough is done rising first time we will need to knock the air out and mix in the soaked fruit.
Grease the work top with olive or any other mild flavoured oil, tip the dough out the bowl on the work top. Dry the soaked fruit with a paper towel or strain thoroughly. Add them in the dough and fold the dough to incorporate them evenly. The dough will be rather wet, so you might need to use a dough scraper or something similar to handle it better.
Transfer the mixed dough in to the prepared tin, cover with damp towel or cling film to prevent from drying out and let it rise second time for about 1 hour.
While the dough is rising, preheat oven to 180'C
After an hour, place the cake in the oven for 45-50 minutes until nicely and evenly browned all around.
When baked, take out of the oven, and turn out gently on to the wire rack to cool down completely.
While the cake is cooling prepare your sugar lemon glaze. I haven't put the amount as it depends on personal taste on how much glaze you want to make- to cover whole cake, or only drizzle.
In a little bowl put around 200g of icing sugar, squeeze lemon juice adding juice by small amount and mixing with a fork until you reach right consistency. I personally like thicker icing so it will not run down the sides of the cake and keep on better.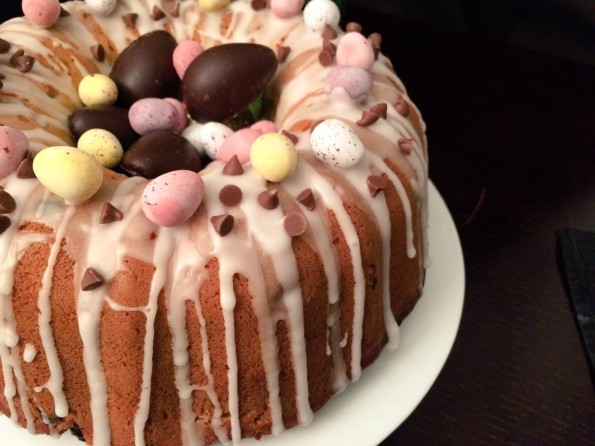 Now, when the cake is cooled, you can drizzle or cover it completely with the lemony sugar icing. And if you wish, decorate as your heart desires.
Enjoy this nice, light but yet buttery sweet Easter Treat with nice cup of tea or coffee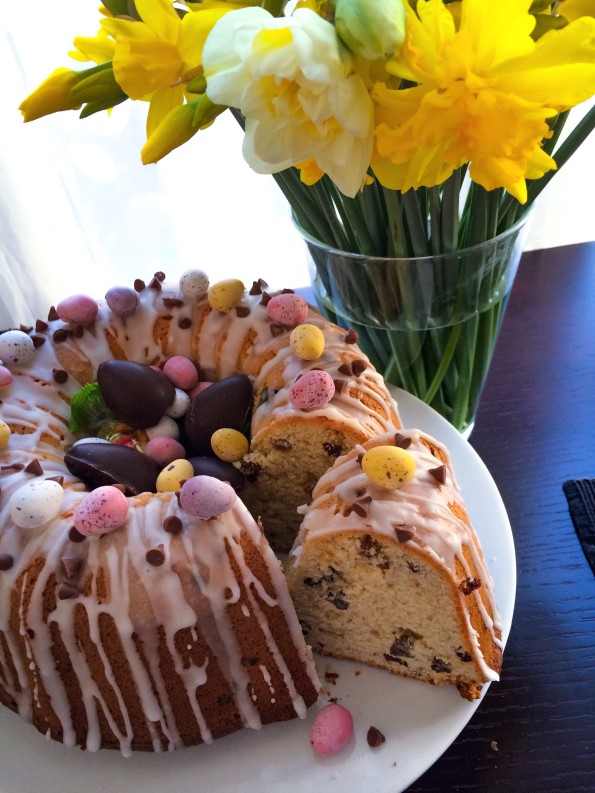 0
0
2
Please share