Chocolate Cake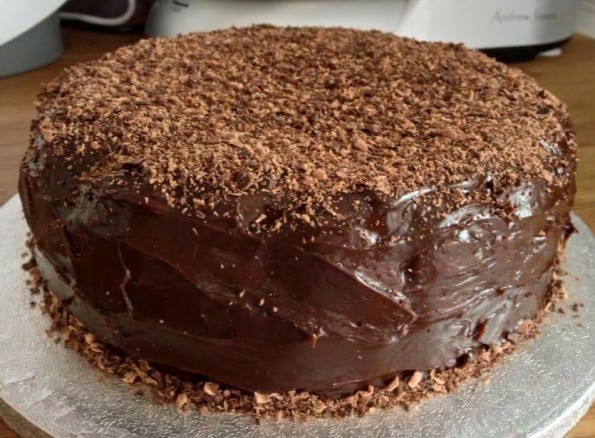 This rustic and awfully easy to make beautifully light, chocolatey and delicious cake has been around in our household for a long time. I love making it as can be flavoured any way you like. You can easily replace coffee for the zest on an orange for more orange/chocolate flavour, finely chopped mild chilly pepper for some sharp flavoured version or just leave it plain chocolatey as it is.
Serve it with some fresh berry coulis or nice scoop of vanilla icecream.
INGREDIENTS:
230g of dark chocolate
230g of unsalted butter
330g of caster sugar
6 medium eggs
2tsp vanilla bean paste
160g of ground almonds
140g of white fine breadcrumbs
2tbsp coffee essence
110g of dark chocolate
125g of icing sugar
225ml of double cream
Some more chocolate for decoration.
METHOD:
Preheat the oven to 160˚C and line a 22cm spring-form cake tin with a parchment paper.
Start with the cake by melting the chocolate over a bain-marie. Cream the butter and sugar until light and fluffy, beat in the eggs one at a time followed by the vanilla, coffee essence  and whisk thoroughly until well combined.
In a bowl, mix together the ground almonds, breadcrumbs and melted chocolate, add to the egg mixture and combine well. Pour the cake mix into the spring form tin and bake in the oven for 55 minutes. Remove from the oven and allow to cool completely
For the chocolate ganache, break up the chocolate and place into a large bowl. In a separate pan, bring the cream and icing sugar to the boil and then pour over the chocolate. Stir until the chocolate melts and the mixture is smooth. Set aside to cool completely.
Spread the ganache over the cake, grate some chocolate on it to decorate 🙂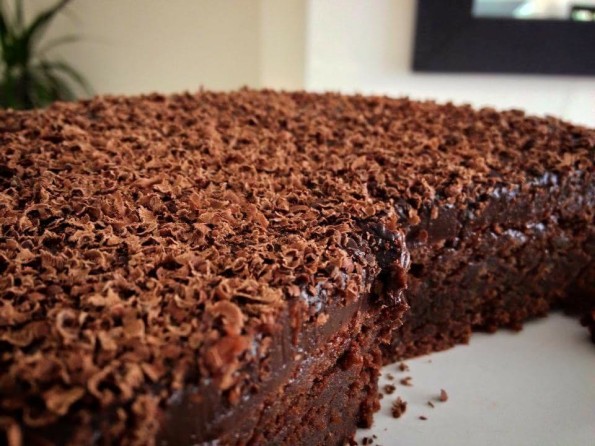 Enjoy
0
0
1
Please share