Peanut Butter and Chocolate Caramel Opera Cake aka Opera Cake MY way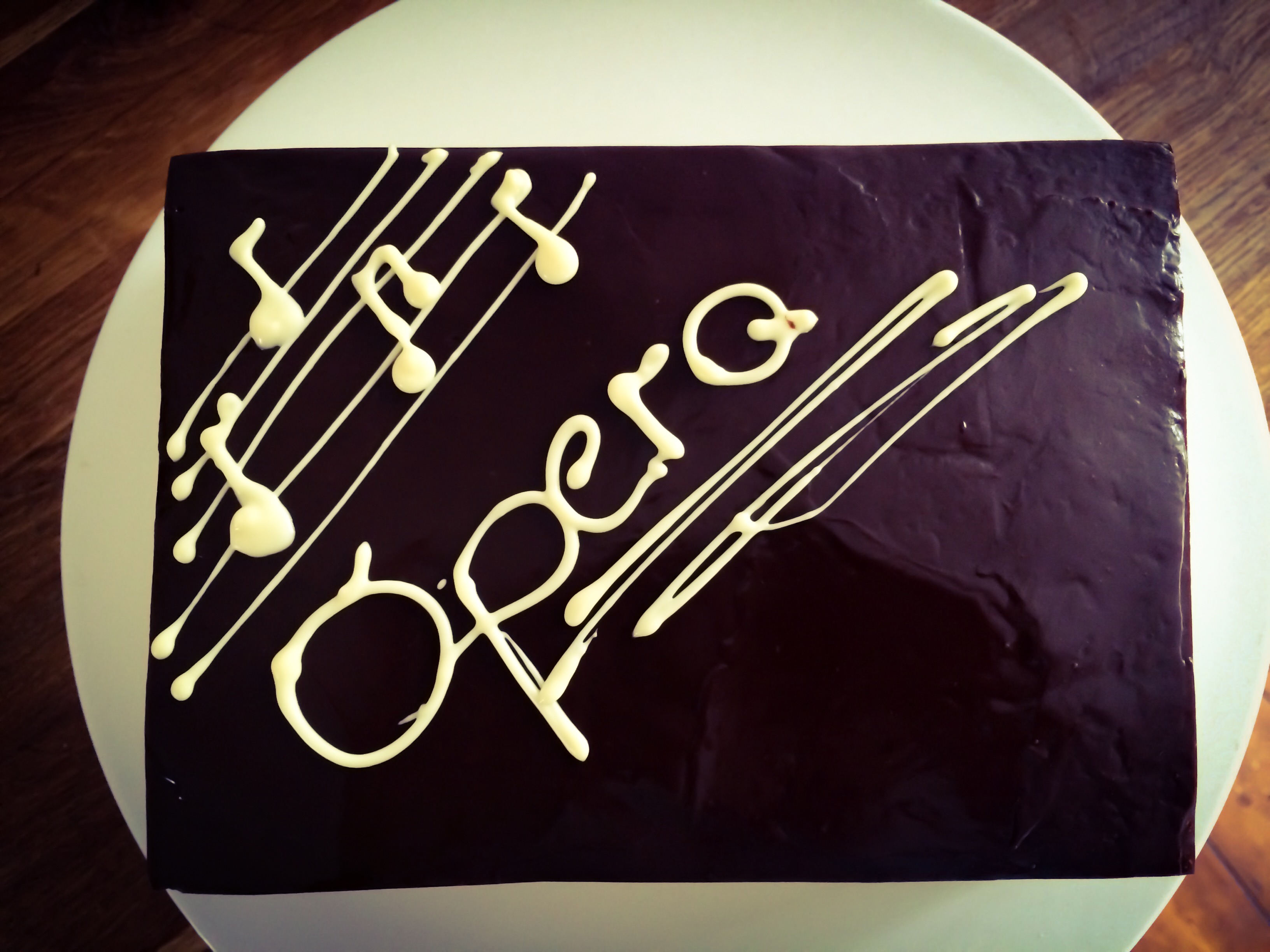 I thought I will give an American twist to this beautiful French classic, the Opera Cake. I kept to the basic structure of the classic Opera cake (almond sponge), but incorporating American inspired layers throughout of salted chocolate caramel and Peanut Butter-White Chocolate Buttercream.
This merge of classical French and bold US-style flavours works a treat as a combination and is not just highly indulgent but ever sooooo moreish.  A must for an impressive dinner party treat which is bound to leave your guests talking for a long time after about your 'amazing' cake.
~~~~~~
INGREDIENTS:
Jaconde Almond Sponge
25g unsalted butter
3 large eggs
115g ground almonds
115g icing sugar
30g plain flour
3 large egg whites
30g caster sugar
Cocoa sauce
50g caster sugar
2 tbsp unsweetened cocoa
10 table spoons water
Peanut Butter Buttercream
170g soft room temperature butter
80g powdered sugar
100g white chocolate
100g Organic unsweetened smooth peanut butter
Salted Caramel Chocolate Ganache
100g caster sugar
45g unsalted butter
100g heavy cream
60g dark chocolate
60g milk chocolate
1\2 tsp vanilla paste
1 tsp flakey sea salt
Chocolate Glaze
70g dark chocolate
50g unsalted butter
2 tblsp golden syrup
60ml double cream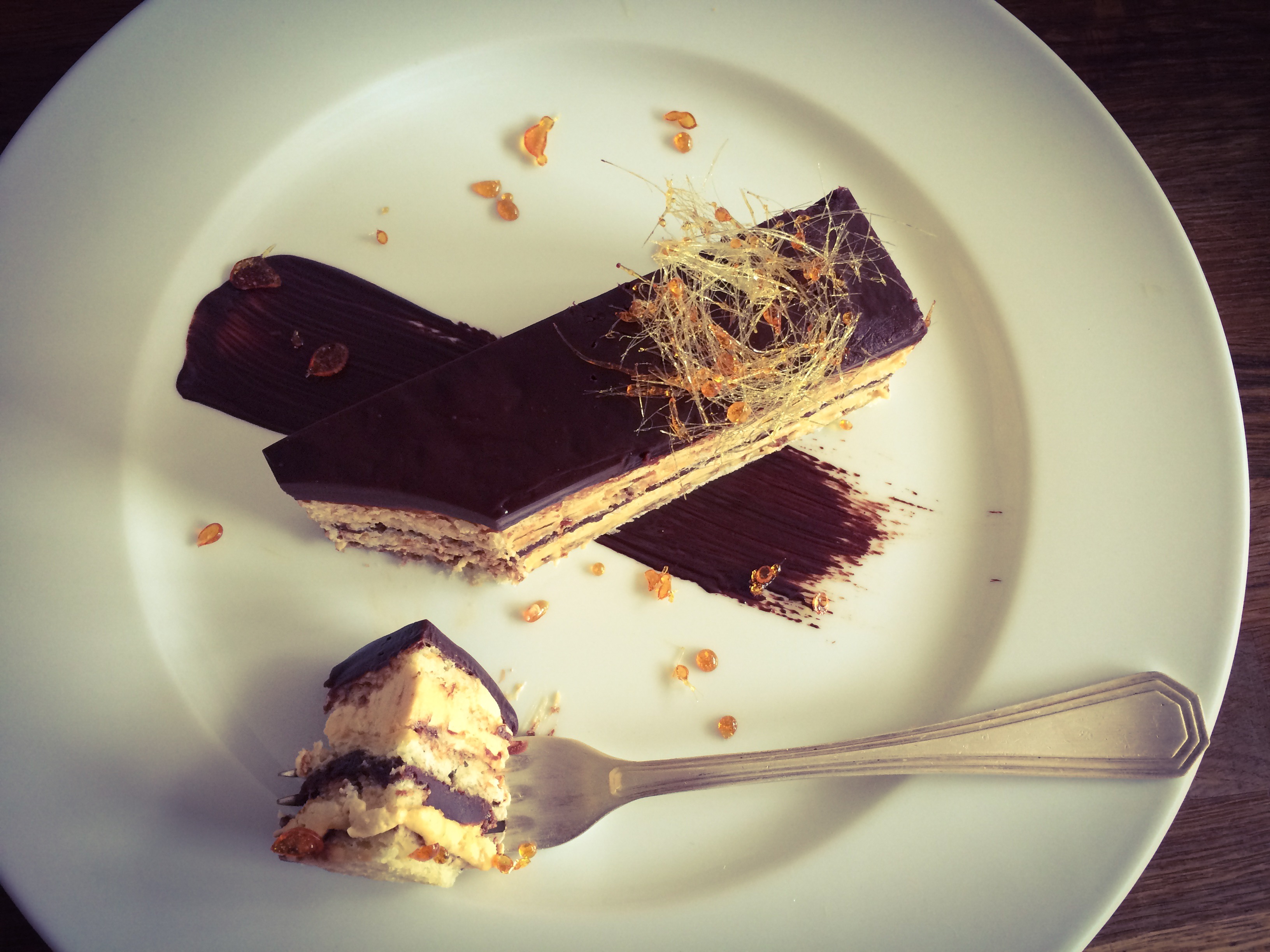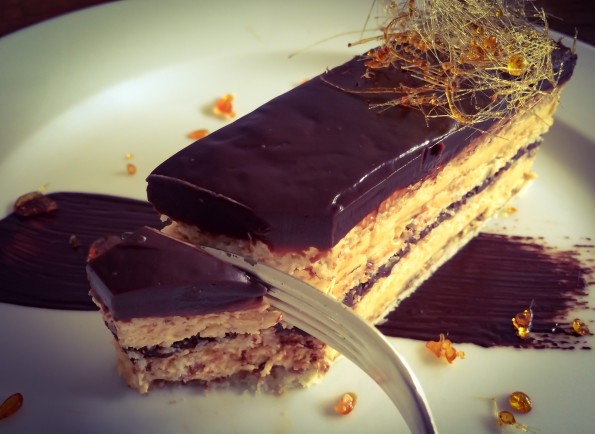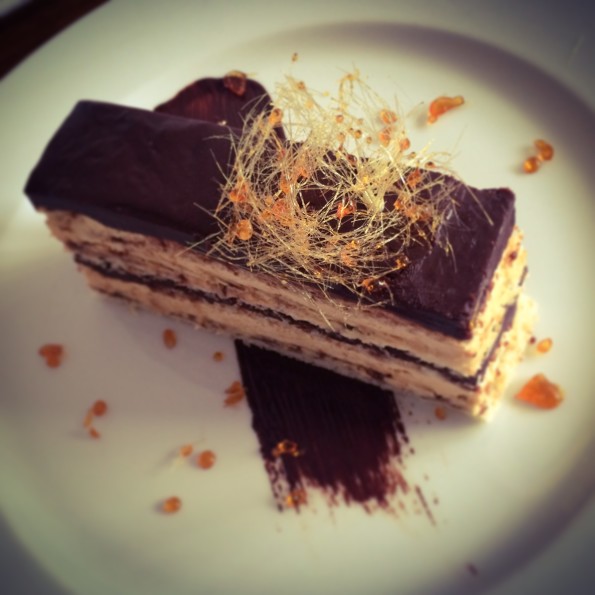 METHOD
TBC
0
0
4
Please share