Rich Chocolatey Tart with Avocado 
On a Slightly Spicy Chilly and Nut Base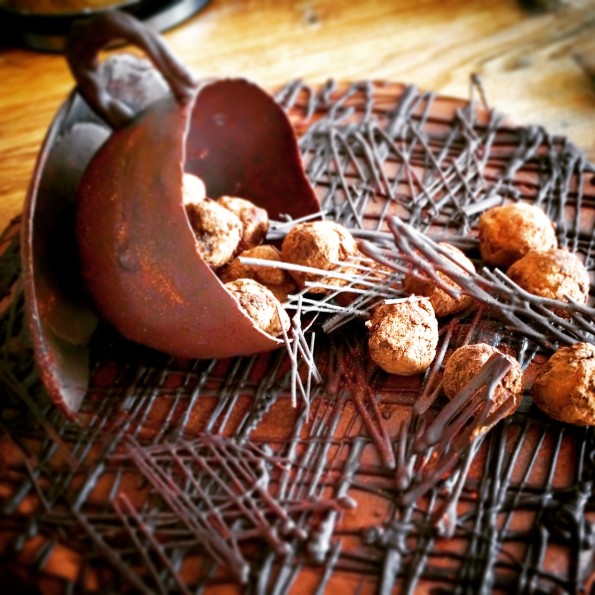 Chocolate and Chilli can be a match made in heaven when paired correctly.  In this recipe two indeed lives happily ever after – there is a further kink in the tale in that the chocolate 'genache' in this tart is indeed made from Avocado – yes avocado, it works a treat and is very indulgent.  Give it a try, your family or guests will love you forever for serving it!
~~~~~
INGREDIENTS:
Base
200g digestive biscuits
100g ground hazelnuts
2 medium heat chillies
80g butter, melted
Filling
300g Ripe Avocados
350g 70% Dark Chocolate
350ml Double cream
80g unsalted butter
150g icing sugar
Decoration
Can be decorated withsmearing glaze from ganache:
125ml Double cream
100g 70% Dark Chocolate
2 Tbsp corn syrup( or liquid glucose)
2 tbsp warm water
Or just temper some chocolate and do some fancy chocolate work to top up your tart…
Or you can even leave it plain with no topping… entirely up to you how you want to do it, but I assure you, It won't spoil this great taste, and the look won't matter for long, as it will be gone in a split second…
METHOD:
Preheat oven to 180'C. Prepare 23cm tart tin by greasing it slightly.
Place the biscuits and nut flour in the food processor and pulse the through till you get nice crumbs. Add chopped chillies and pulse couple of times again. Remove the biscuit and nut mix in the bowl. Melt the butter and pour over the biscuits and mix well to combine. Place in the fridge to chill.
In the mean time prepare your tart filling.
In the little pot boil the cream. In the bowl brake chocolate and small pieces, and cube the room temperature butter. When cream boiled, poor over chocolate and leave to stand for couple minutes, ten with a hand whisk until smooth. Take the flesh out of avocados, place in the bowl, add the icing sugar and blend together with a blender until creamy. Add to the chocolate and combine well.
Add the mix in to the tart shell, bake for 20-25min in the same 180'C.
Remove from the oven and let it cool completely.
In the mean time prepare your chocolate glaze(if using ganache) by same method used for filling. When chocolate is melted, add the corn syrup, water, mix well and poor over the tart. Turn it sideways to cover all top nicely.
Or just melt chocolate over the bain marie and drizle all over the tart..
Decorate as desired.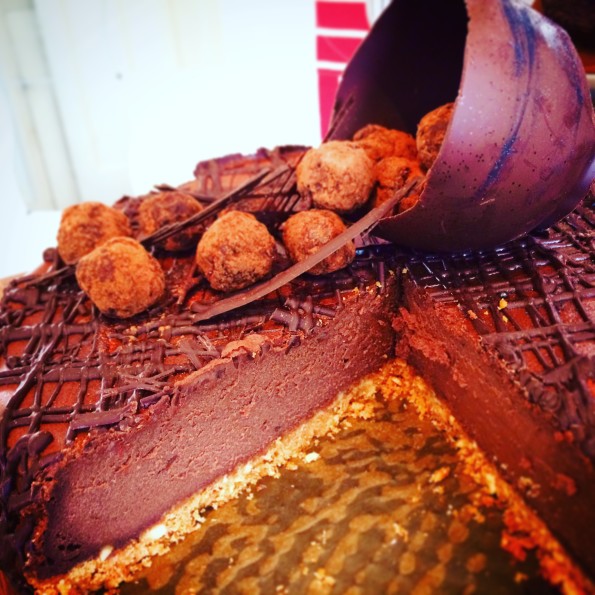 Enjoy
0
0
2
Please share