Fruity White Chocolate Rocky Road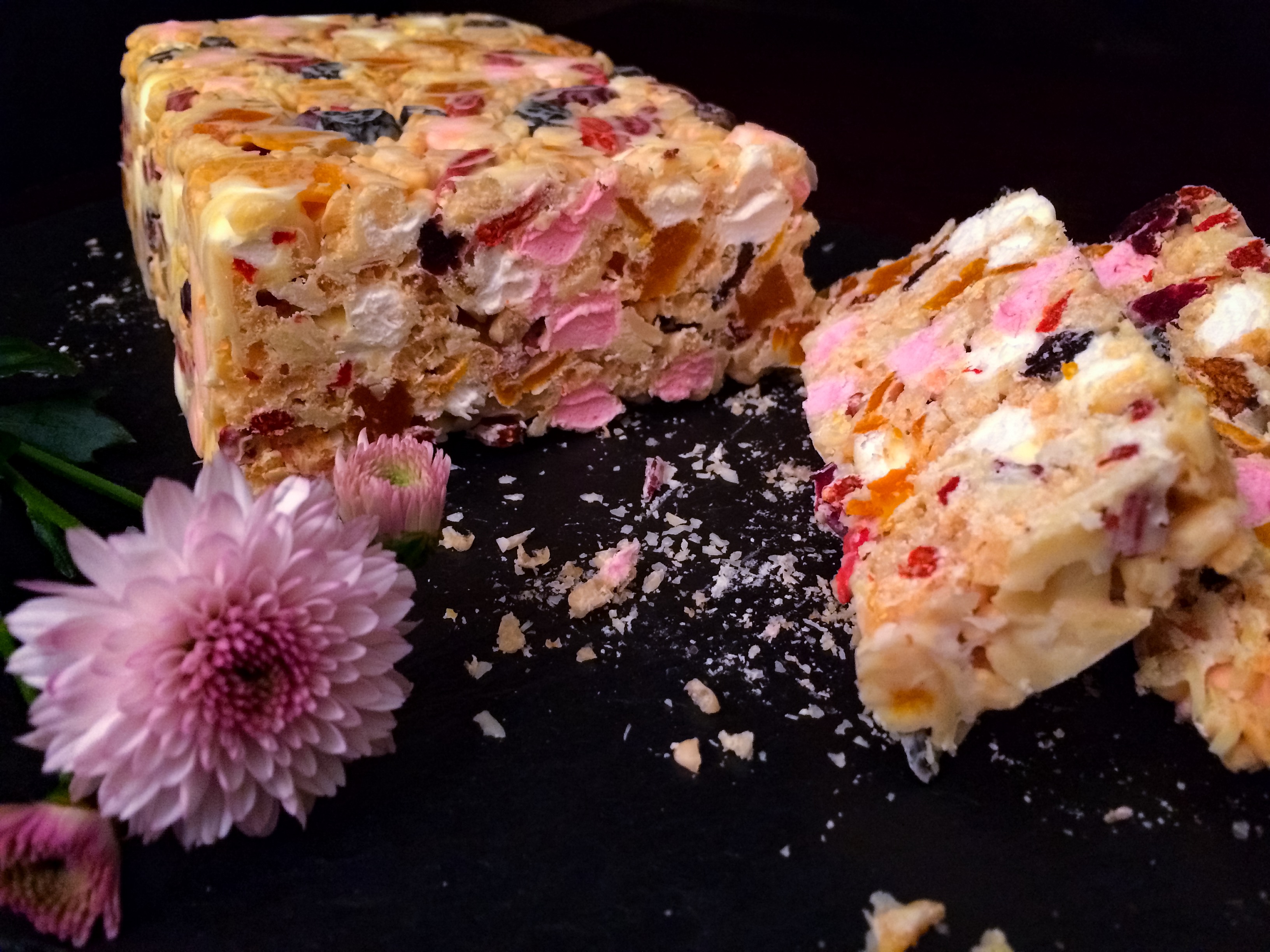 I thought I will share a quick and easy recipe so your so eager little ones can help out to make it. It is very simple, keeps children busy making it and the end product will be absolutely delicious! Colourful, filled with different textures- crunchy, soft and chewy. As well as flavours being sweet and cranberry and cherry sourness makes just perfectly balanced treat not only for the kids but for the grownups too.
My kiddies make this for Mothers Day as a treat for me, so I am advising to make it for yourself too, no matter if you have children or not ^_^
If you don't want to use white chocolate, swap it to dairy free or dark chocolate. It will taste same great. I have cut the amount of chocolate to a minimum, jus enough to bind all ingredients together.
Great treat for the whole family any time of the day
~~~~~
INGREDIENTS
35g Goji berries
50g Dried Cherries and Cranberries
85g Dried apricots (chopped in cubes)
50g Dried Mangoes (sliced)
60g Flaked almonds
75g Mini Marshmallows
30g Rice Crispies
200g White chocolate
METHOD
Line square 20x20cm or small bread tin with parchment paper, let the sides over hang the edges. Set aside.
In the large bowl mix all ingredients apart from chocolate.
In a heat prove bowl break the chocolate in small pieces and melt in the microwave on a high heat 30sec bursts and mixing in-between bursts to melt it evenly.
When it is done, pour over prepared fruit and nut mixture, grab wooden spoon and mix all until well coated.
Pour the mix in prepared tin and press with the back of the spoon to pack it well. Fold overhanging paper on top of the mixture and now using palm of your hand press the top of the mixture covered with paper to give it one more good press.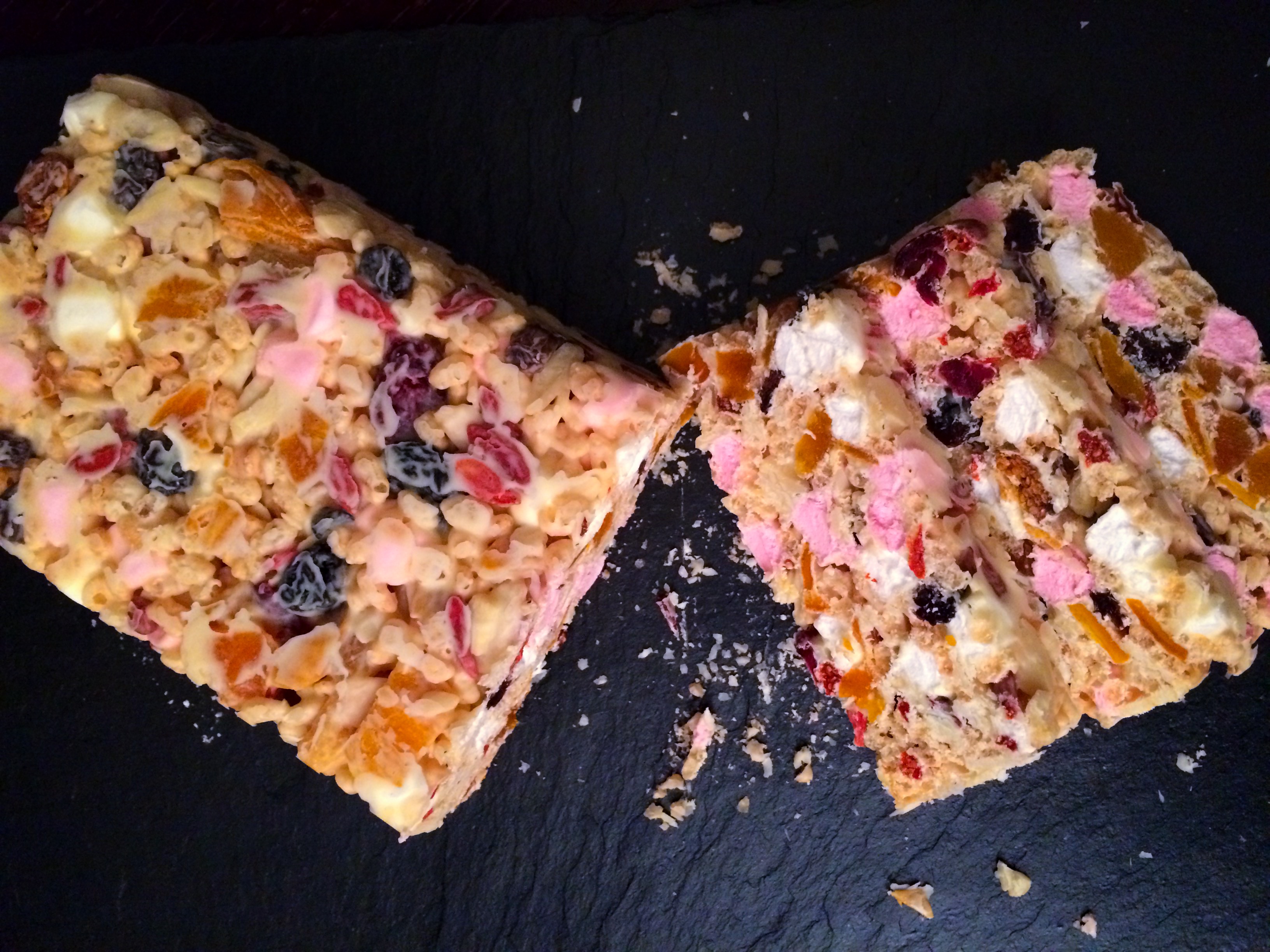 Pop in the fridge for a two hours. Remove the paper and slice to the desired size and shape.

Happy Mothers Day to All Mums out there!! Especially my amazing Mum back home in Lithuania!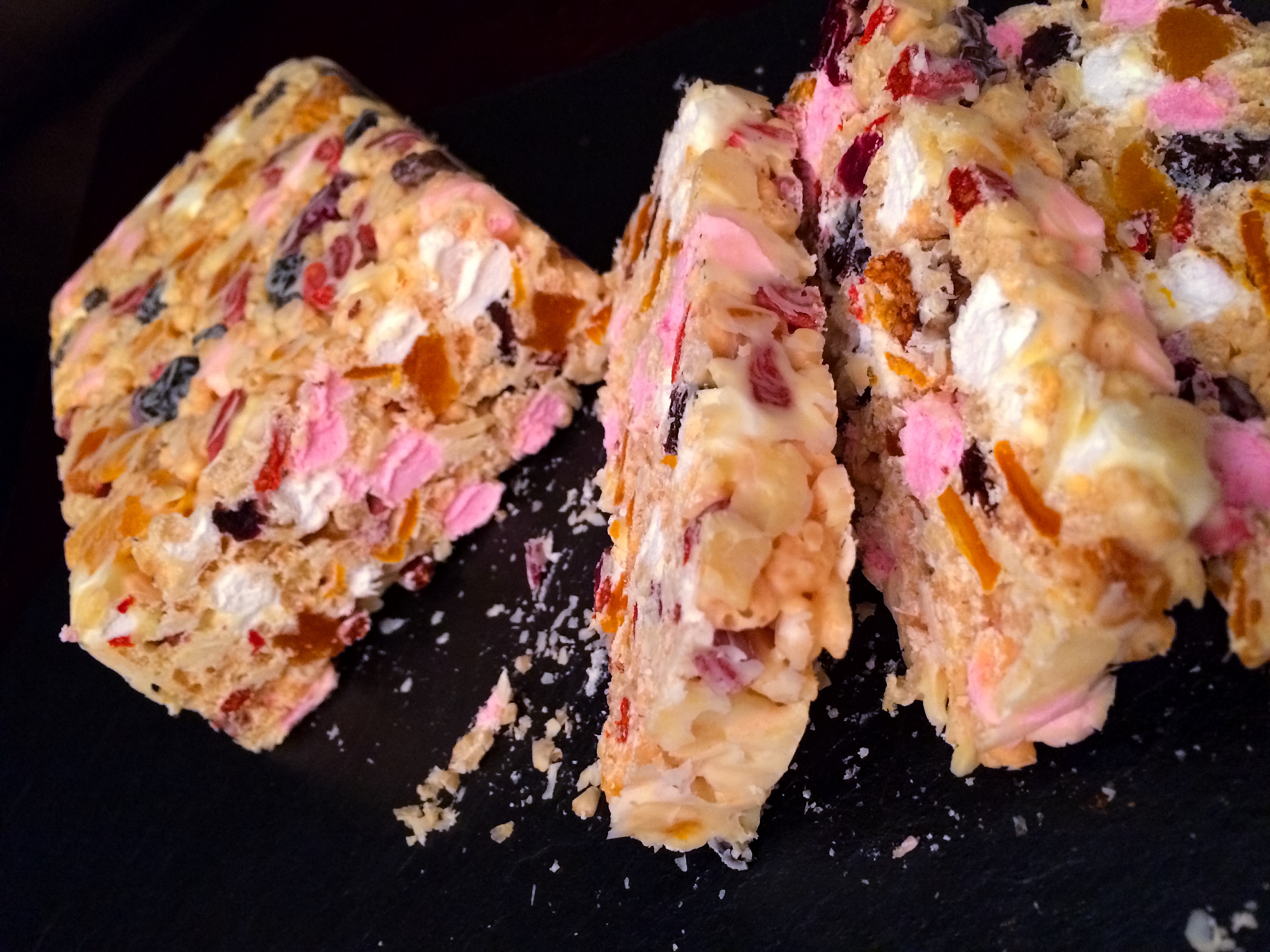 0
0
0
Please share