Just Add Anything Rocky Road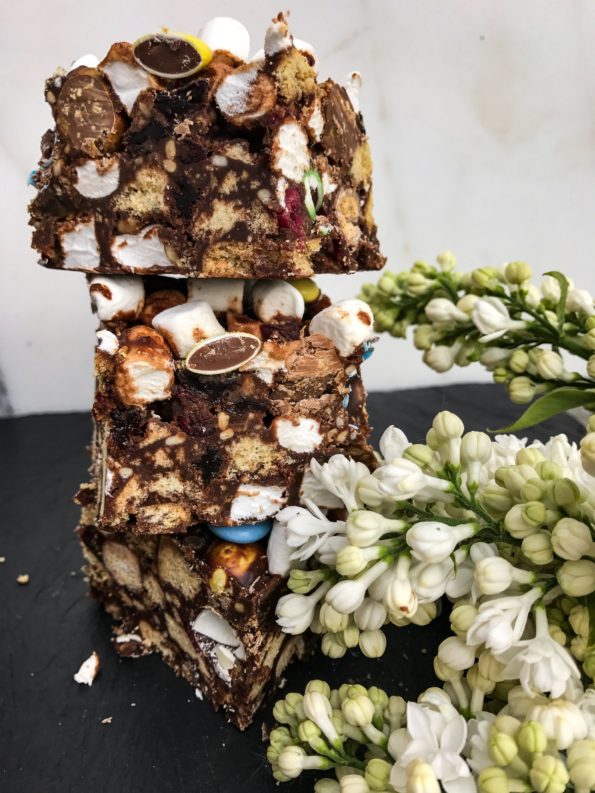 OK, I know I'm always all about good and healthy and free from and reduced this and that… BUT… today I decided to make one indulgent just add anything treat 😈 it has options for you to improvise too, so if you wishing to do healthier and not so sugary version- there's plenty alternatives to choose from. So here, grab a bowl, wooden spoon and make your self easy made weekend treat which will well in the fridge in air tight container for several days.
~~~~
INGREDIENTS and METHOD.
200g chocolate- all sorts will do, milk or dark, what's ever left over from Easter, Christmas or last weeks shopping 😁
120g unsalted butter
75g Meridian agave syrup
155g Meridian crunchy PB
Place all in heat proof bowl and melt above over Bain Marie or microwave in 30second bursts stirring in between until smooth and creamy 'eat me now' kindov texture 😈set aside.
Now, in a separate large bowl put below goodies- those are optional, if you wish to make a tad healthier option, you can go for all sorts of nuts, seeds, popcorn and dried fruit with berries… I like to add some rice crispies or other crunchy cereal like cheerios or similar.
200g roughly crushed digestives
50g dried mulberries (optional,can replace with raisins, goji berries, chopped dried apricots or similar)
380g all sorts of sweets ( I added different sorts of left over mini eggs from Easter. But you can use Rollo's, M&M's, Maltesers and mini chocolate covered digestives, or mini peanut butter cups … honestly any varieties you desire!
140g dried sour cranberries to cut through the sweetness of all he chocolate
70g mini marshmallows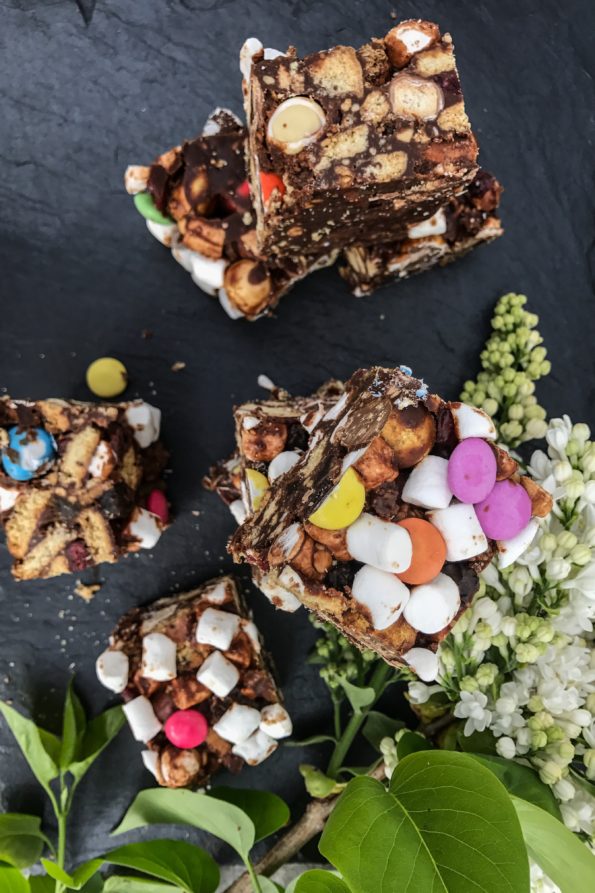 Pour chocolate over prepared filling, mix well with wooden spoon to coat well.
Line square 20x20cm tin with parchment paper, pour the rocky road mix in it and press very well all over to compress. You can place other sheet of parchment paper on top and do that using palm of your hand, or anything else, like a bottom of the glass.
Refrigerate for 2-3 hours to form up, but preferably overnight. Cut on to desired size chunks…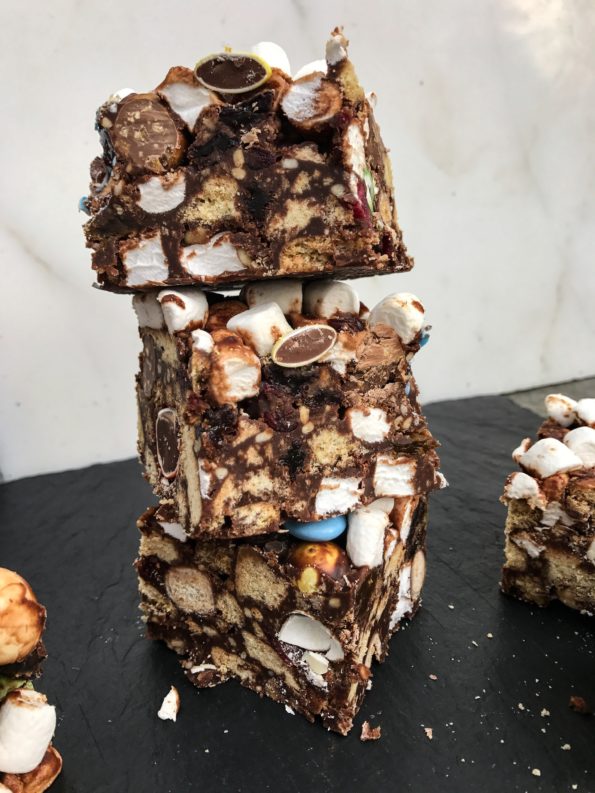 and indulge
0
0
1
Please share