Lime and Chilli Meringue Pie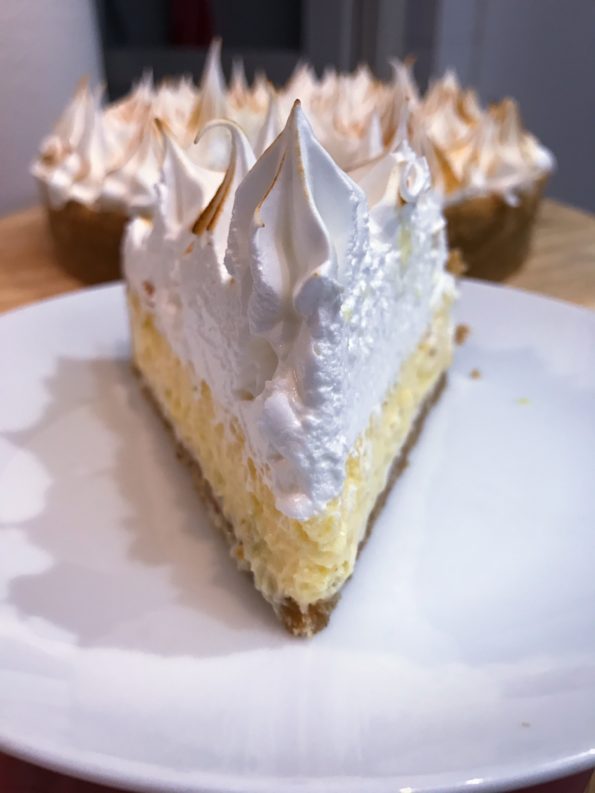 This beautifully zesty pie is something you might want to refresh your taste buds after heavy meal. Or on the other hand like me, I just love citrussy desserts in general… I find them always so full of flavours and making your taste buds dance with excitement. Chilli gives little edge to this perfect and classic Lime pie.
INGREDIENTS
For the base
300g of digestive bisquits
150g unsalted butter
For the filling
1  tin condensed milk
3 large egg yolk
finely grated zest and juice of 5 limes
1 fresh hot chilli (very finelly diced)
For the meringue
95g  egg whites (about 3 egg whites)
50g granulated sugar
½ teaspoon vanilla extract, optional
~~~~~
METHOD
Preheat the oven to 160C and prepare 22cm loose base tart tin.
Firstly whizz the biscuits to crumbs in the food processor (or put in a strong plastic bag and bash with a rolling pin). Mix with the melted butter and press into the base and up the sides of your prepared tin. Bake in the oven for 10 minutes. Remove from the oven and cool.
While the base is cooling, get the filling ready. Put the egg yolks in a large bowl and whisk for a minute with electric whisk. Pour in the condensed milk together with chilli and whisk for 3 minutes then add the zest and juice of the limes and whisk again for 3 minutes. Pour the filling into the cooled base then put back in the oven for 15 minutes to cook again. Remove from the oven and cool completely before piping on the swiss meringue.
In a medium-sized, heatproof bowl (or stand mixer bowl), whisk together the egg whites and sugar.
Place the bowl over a small pan with simmering water, making sure the water doesn't touch the bowl.
Keep whisking the mixture until the sugar has dissolved. You can easily check whether the sugar has dissolved by rubbing a bit of the mixture between your fingers; the mixture shouldn't feel grainy. If you're not worried about salmonella, you can take the mixture off the heat at this point.
If you want to pasteurize the meringue, keep whisking until the mixture reaches a temperature of 71°C/160°F. Once the meringue reaches the desired temperature, take it off the heat.
Using a hand held or a stand mixer, beat the warm mixture until the meringue holds the stiff pipeable peak and has cooled to room temperature when touch the bowl on the outside.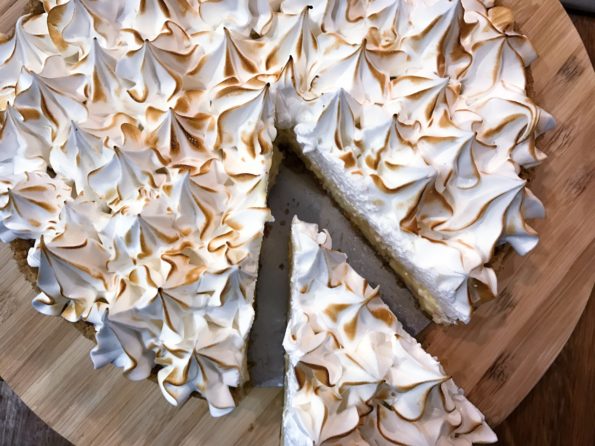 Now grab a piping bag with desired nozle and pipe over the meringue,(or you can just spoon it over the top of the cooled pie to be honest). And burn it slightly with a blow torch for it to firm up and have nice colour.
Chill in the fridge for at least 2-3 hours before serving.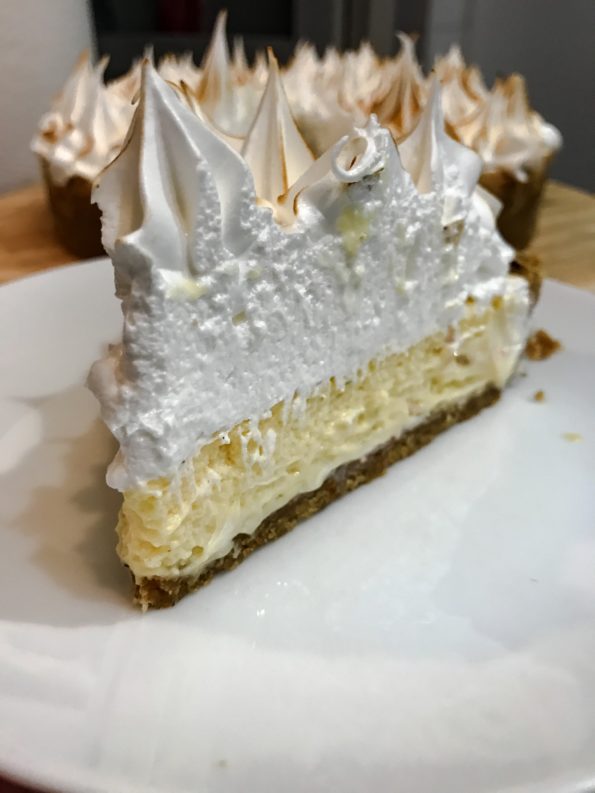 Enjoy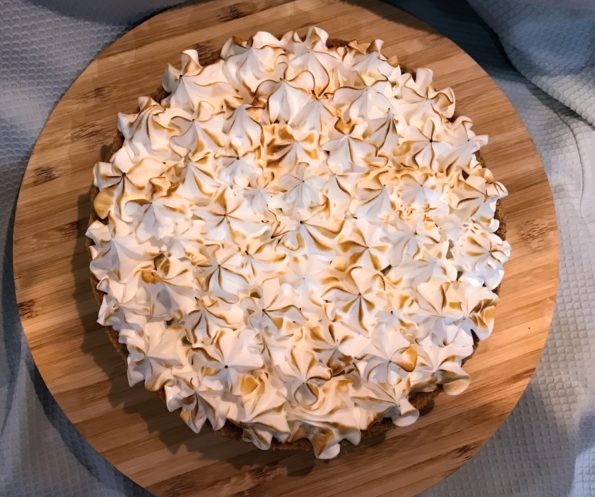 0
0
2
Please share