Parkin UgneBakes Way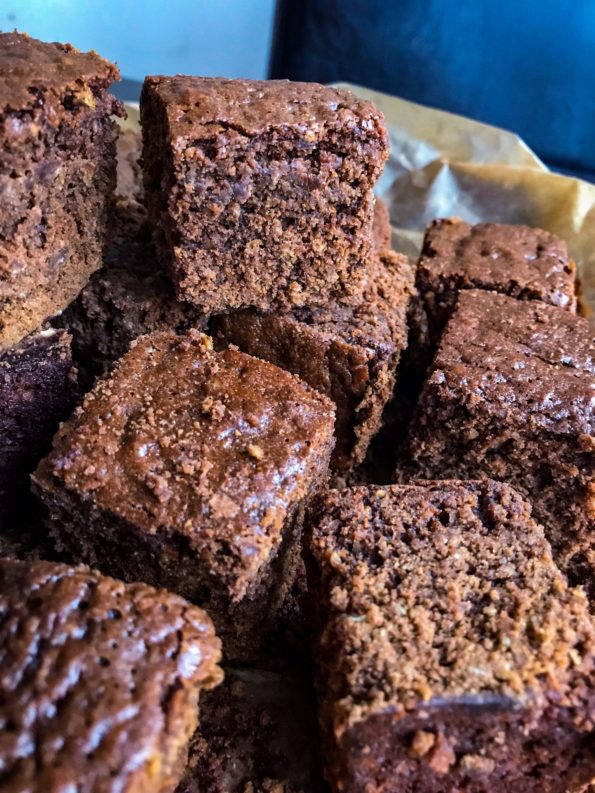 Sticky, moist,  tasty and ever so comforting, a Traditional Yorkshire Parkin is the stuff of winter nights and bonfires. But, as per usual I added a little twist to mine.. (which most probably many Northerners will slate me for hahaha) but trust me- it does taste as good as original one, well… maybe little better even 😛
Yorkshire Parkin is primarily the Northern English form of gingerbread but different parkins are characterised by where they are made. Those from Yorkshire are the most famous and the ones made there use oats which make them different to others. Parkin is traditionally eaten on Bonfire Night November 5th, celebrating the great failure of Guy Fawkes to blow up the Houses on Parliament in 1605. Guy Fawkes was a Yorkshireman.
This Parkin Recipe is easy to make and creates a lovely, moist, sticky cake with a hint of chocolate – though you can eat the cake almost immediately it gets stickier if you wrap and store it for several days. The other beauty of the cake is it keeps well in an airtight tin, can be eaten as a cake or warm as a pudding with a dollop of custard and an alternative to sponge cake in a trifle, giving it a more autumny flavour than a light summer trifle.
I used Molasses instead of treacle for my cake and added espresso powder and dark rich chocolate to give it even richer and full taste.
~~~~~
INGREDIENTS
200 g butter, plus extra for greasing
200g self-raising flour, plus extra for dredging
150 g Meridian organic Molasses
150 g golden syrup
200 g soft brown muscovado sugar
80g dark at least 80% cocoa solids chocolate, finely chopped
pinch of salt
1tbsp ground cinnamon
2 table spoons ground ginger
2 teaspoon ground allspice
1 heaped teaspoon instant espresso powder
140 g oat flour (ground oats)
2 large free range eggs, beaten
4 tablespoons milk
METHOD
Firstly Preheat oven 140'C and grease and line 20x20cm square baking tin with parchment paper.
In a large heavy-based saucepan melt together the butter, sugar, treacle, golden syrup over a gentle heat. Do not allow the mixture to boil, you simply need to melt these together. Or if you prefer, you can do that in the microwave on a high setting in 30 second bursts mixing it in between until all melted. When it is done- add chocolate, stir it in and leave to stand for a minute (it will melt) and then give it another mix to check that it's all smooth and even. Set aside.
In a large, spacious, bowl stir together all the dry ingredients. Gradually add the melted butter mixture stirring to coat all the dry ingredients and mix thoroughly.
Gradually, beat in the eggs little bit at a time. Finally add a little milk- a tablespoon at a time if the mixture feels dry, add more- it should be a soft cake batter.  Stir well.
Pour the batter in the prepared tin and bake for 1hr.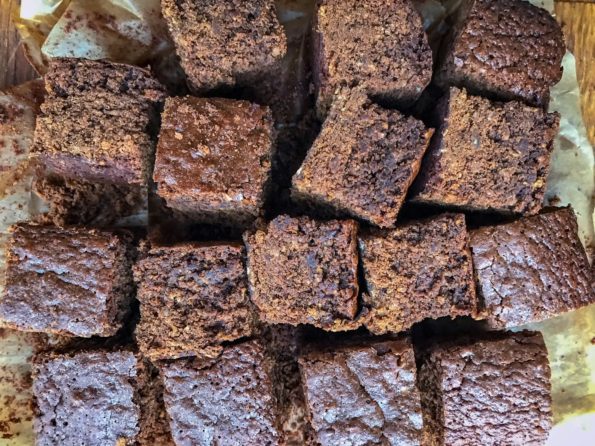 Remove the parkin from the oven and leave to cool in the tin. Once cool store it in an airtight tin for a minimum of 3 days if you can resist eating it, you can even leave it up to a week before eating and the flavours really develop and the mixture softens even further and become moist and sticky.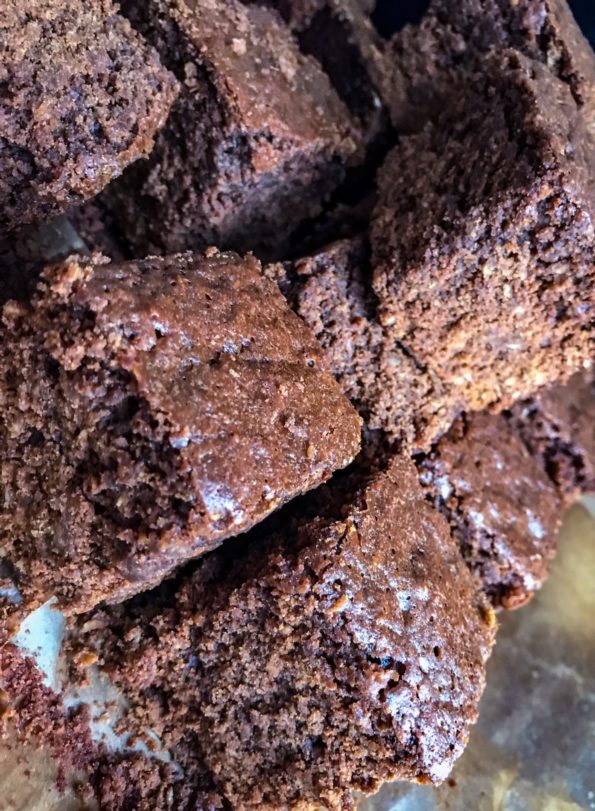 Great traditional treat for cold Bonfire night ^_^
0
0
1
Please share