Peppery Rhubarb and Blackberry Pavlova Nest
(dairy free)(gluten free)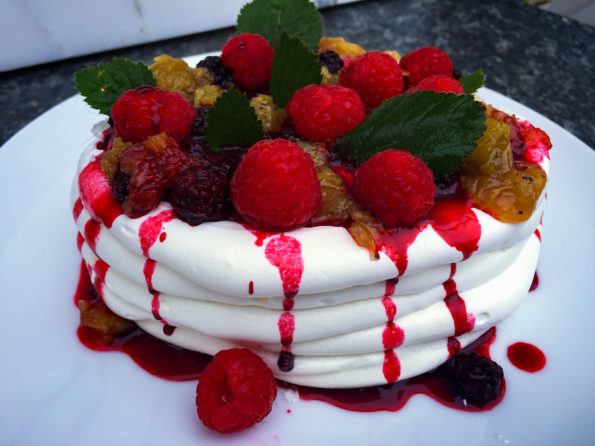 I haven't made Pavlova or Meringue for a long time. Yesterday after coming back from holidays i found full bush of ripe blackberries in my back garden…so, an idea popped in to my head- why not to make light and beautiful dessert- nest made out of meringue filled with tangy and peppery rhubarb cream, topped with blackberry compote. I filed this gorgeous dessert with whipped coconut cream, so it tastes and feels so much lighter than ordinary dairy cream version. Please, give it a go, it's truly divine hot summer season, or any day really.
INGREDIENTS
For the meringue
4 egg whites
250g caster sugar
1tsp vanilla extract
1tsp fresh lemon juice
Rhubarb cream
200g rgubarb, peeled and chopped in 0.5cm pieces
90g light muscovado sugar
Two pinches of coarsely ground pepper
Dash of balsamic vinegar
Teaspoon of vanilla extract
Can of full fat coconut milk kept in the fridge over night
1tbsp golden castor sugar
Blackberry Compote
150g blackberries
30g golden castor sugar
Some summer berries for decoration.
~~~~~~
METHOD
Firstly set the oven to 90'C.
Now, let's make swiss meringue. In the clean and dry mixing bowl place the egg whites and sugar. Put the bowl on the pot with water slightly simmering water in it (make sure bottom of the bowl won't touch the water). Now grab hand whisk give it a whisk until the sugar is melted. Y9ou can check that by putting some mix on the finger and rubbing it with other. If you feel no sugar grains- take bowl off water and start mixing on a full speed in a stand or hand mixer until the meringue completely cools and becomes stiff and glossy texture.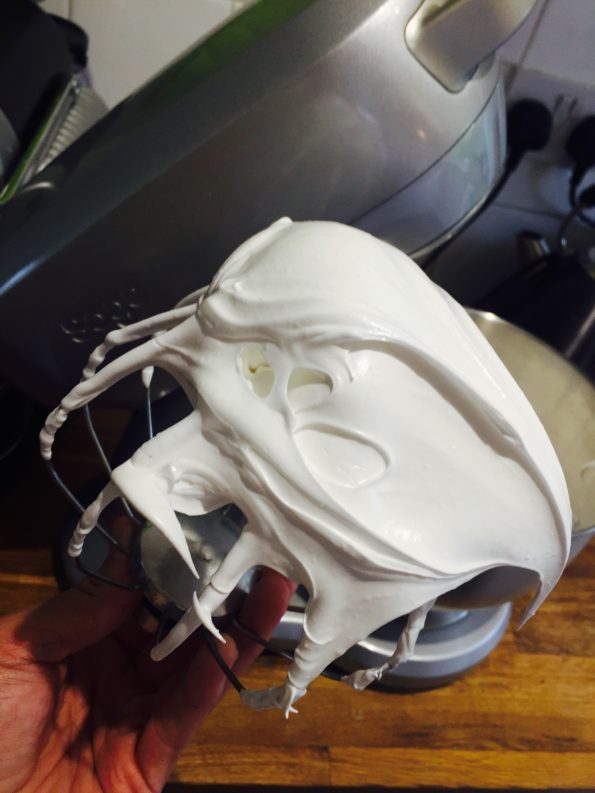 That will take about 10-15 minutes.
Transfer your meringue in to the piping bag and pipe out round nest shape. You can easily spoon the round dipped shape or baking paper too.
Now pop in the preheated oven for 2 hours. Switch the oven off and let the meringues cool down completely in it without opening.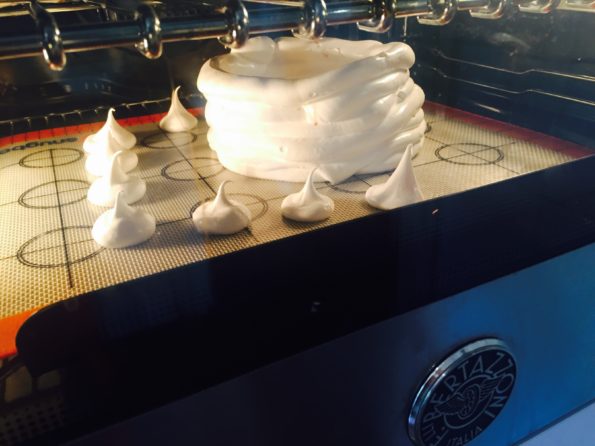 While your meringue is baking prepare blackberry compote. Place the berries in a small pot, pour over the sugar and bring to the boil. Simmer for around 5 minutes so the berries will not become mush and still keep the shape.
In another pot put your diced rhubarb with sugar and bring to the boil, simmer until nicely softened. Pour the vanilla and balsamic; mix with the spoon and taste. If you feel that it's too sour, add little more sugar and stir for it to dissolve. Now add couple turns of crushed pepper, stir and set aside to cool completely.
Take the coconut milk from the fridge, carefully spoon out the set cream and whip until fluffy. Add sugar and whip another minute or two. Now put cooled rhubarb (leave couple spoons spare for topping) in it and gently mix all together until combined.
When meringue has cooled down, gently move it to the serving plate.
Put the rhubarb cream inside the meringue; top it with blackberries and other berries. If you
desire can decorate with grated dark chocolate.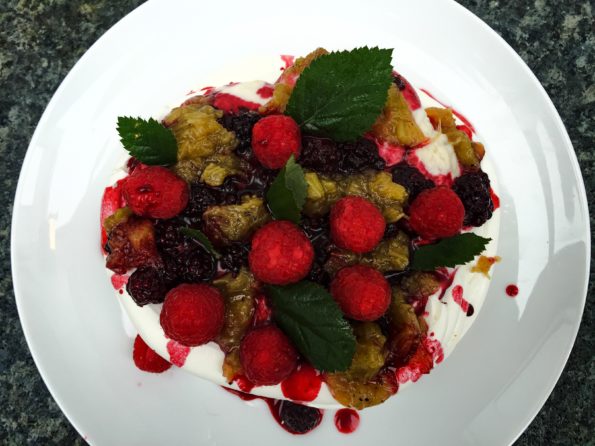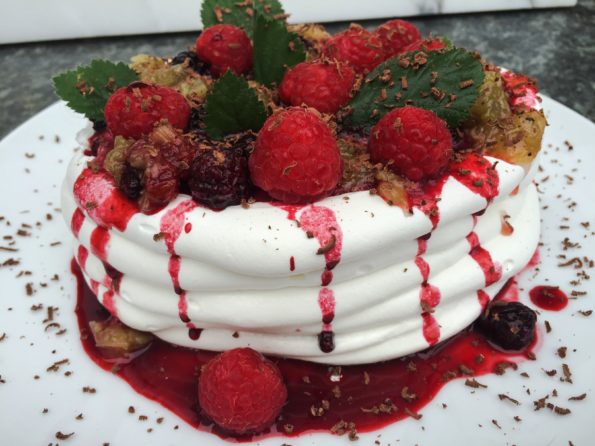 0
0
1
Please share