Ultimate Chocolate and Peanut Butter Cookies (Around 12)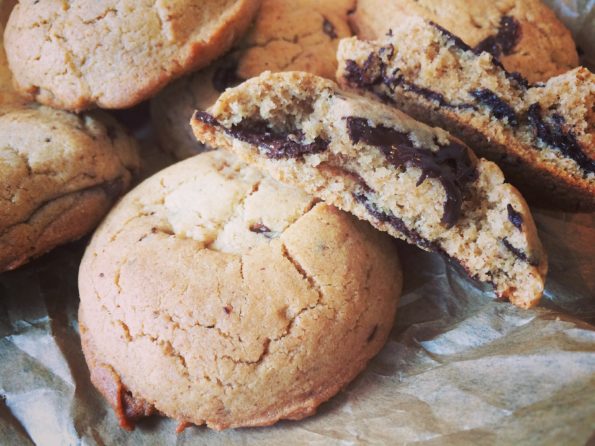 I know a lot of people don't tend to, but what I always do- is use only all natural peanut butter in my baking. Meridian smooth peanut butter works just perfectly for these incredibly indulgent chocolate chip peanut butter cookies. I know, they are not the healthiest choice, but to be honest, we all are humans, and we do now and again deserve that little bit of peanut butter heaven. In this particular recipe I am not using white sugar, I replace it by unrefined light brown and dark brown sugars together with a bar dark 85% chocolate.
~~~~~
INGREDIENTS
325g plain flour
Generous pinch of fine sea salt
1tsp baking powder
1tsp bicarb soda
225g unsalted butter, softened to room temperature
280g jar of Meridian creamy peanut butter
200g unrefined soft light brown sugar
110g unrefined muscovado sugar
2 large eggs
1 teaspoon vanilla extract
100g dark, at least 85% cocoa solids chocolate, cut in to small chunks
DIRECTIONS
Preheat the oven to 180'C.
In a medium bowl, whisk together the flour, salt, baking powder, and baking soda. Set aside.
In a large bowl with a electric mixer or in the bowl of an electric stand mixer fitted with the paddle attachment, beat together the butter and peanut butter until light and fluffy, 1-2 minutes, scraping down the sides of the bowl as needed.
Add both sugars and mix until combined. Beat in the eggs and vanilla until creamy.
Now grab wooden spoon, in the bowl with butter and sugar mix add flour mix together with chopped chocolate and give a good mix until all is combined.
Scoop the dough with a spoon, or as I prefer with ice cream scoop, and place the balls on to prepared baking sheet or silpat-lined baking tray, placing them a couple centimeters apart.
Bake for 10-11 minutes until puffed. Don't overbake.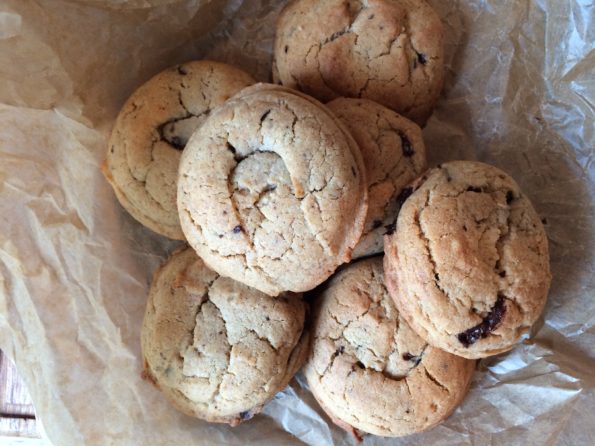 Remove from the oven and transfer on to the wire rack to cool completely.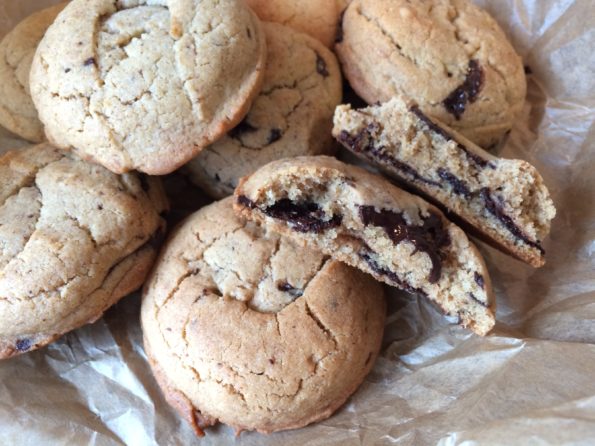 0
0
1
Please share