Protein Lime and Spirulina Cheesecake on Cashew Base
(low fat, low carb, no sugar, high protein)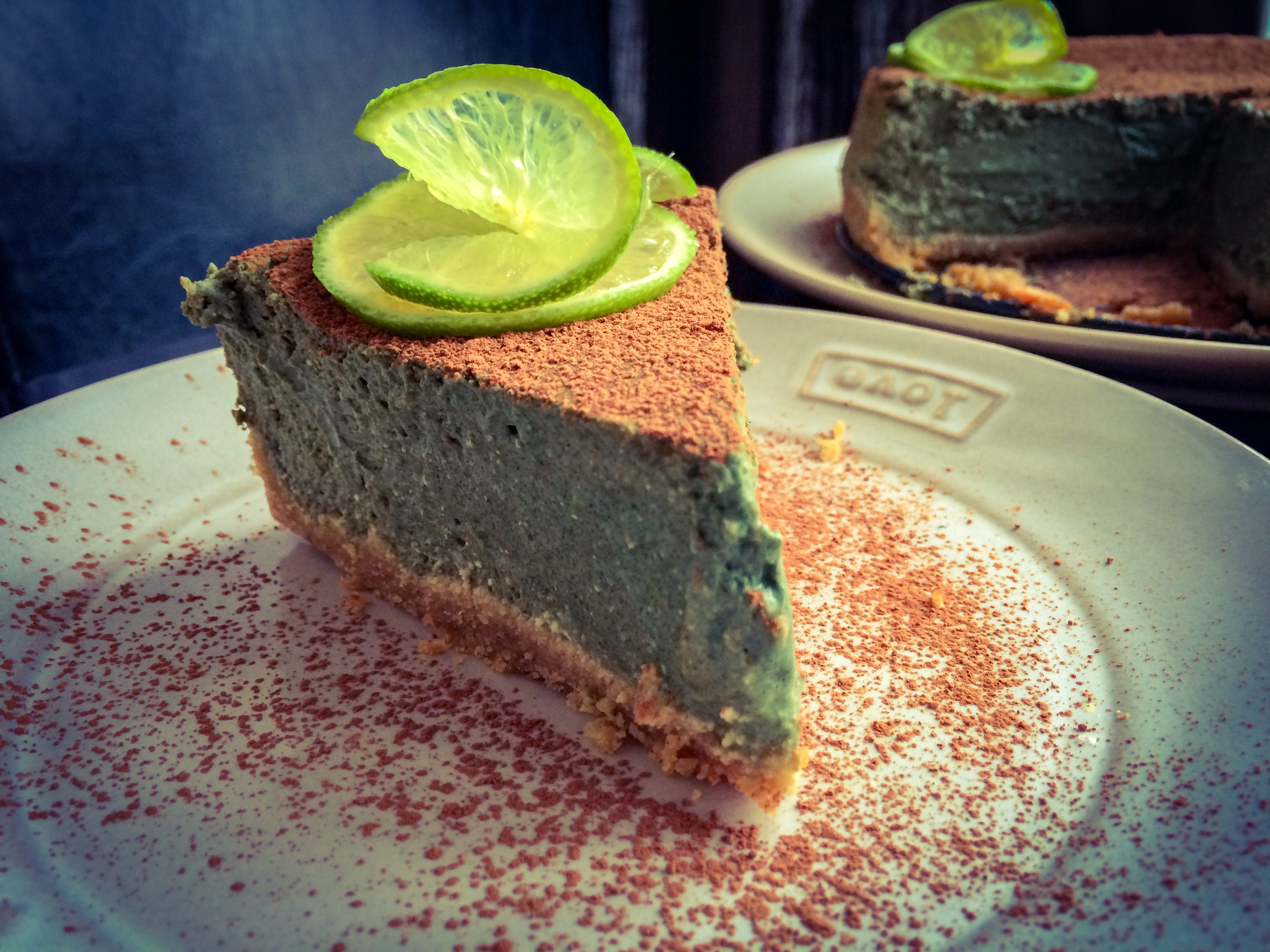 I love fresh and light deserts. And even more I love the ones which contain least fat, calories and carbohydrates as possible without sacrifice on the flavour. Last night i made a baked cheesecake, this beautiful sour desert is packed with protein, therefore is ideal if you look after your waist line but still like to indulge. Personally, I eat it after training, it contains very little fats and hardly any carbohydrates which comes from ground almonds. Incredibly smooth and creamy protein cheesecake- it's a must try!
INGREDIENTS
For the base
100g Ground Almonds
90g Cashew Butter (I used Meridian)
25g Unflavoured Protein Powder
1tbsp Agave syrup
For the filling
550g Fat Free crème cheese
100g Fat Free Cottage cheese
1tbsp Organic Spirulina Powder (I used Kaizen Living)
2 Egg Whites
45g Vanilla flavour protein powder
85g Truvia
1tbsp Cold Pressed sesame flour (I used Sukrin)
Juice and zest of 2 Limes
1 lime and some Kaizen Living Raw Cocoa Powder for decoration
~~~~~
METHOD
Preheat oven to 170'C and Prepare 23cm spring form tin by lining the base with parchment paper.
In the medium sized bowl mix all base ingredients with a spoon or fork until well combined and pressed in the palm of your hand keeps the shape. Now transfer the mixture to the prepared tin, and press firmly all around the base making sure to press warmly in the corners of the tin and little bit overlapping to the sides. Set aside
Using blender or food processor, blend together all filling ingredients until well incorporated and creamy.
Pour the mix in the tin over the base, and pop in the oven for 40-45minutes. When taken out, cheesecake should still be wobbly.
Place the tin on the wire rack to cool completely and then cover with cling film and place in the fridge to set at least over night.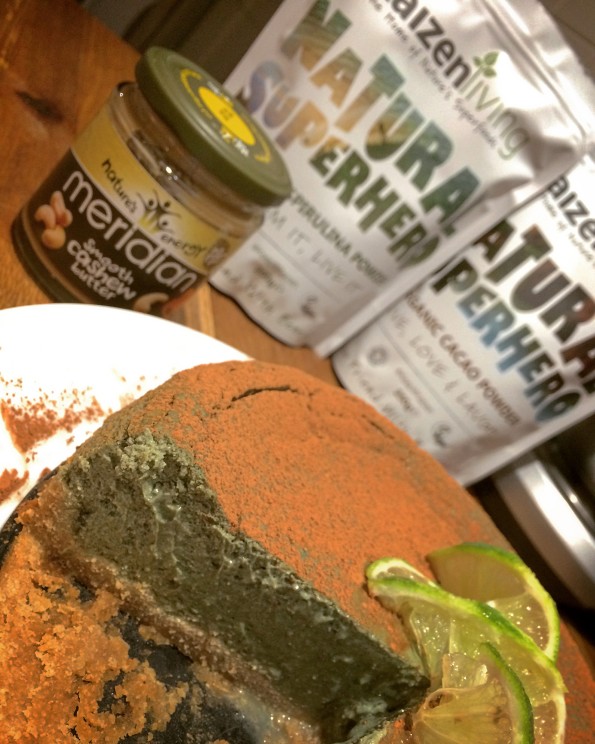 When ready to eat, run the knife around the edge or the tin to release the cheesecake, remove the tin sides and bottom and transfer on the serving plate. Dust with cocoa powder and dress with slices of thinly cut lime.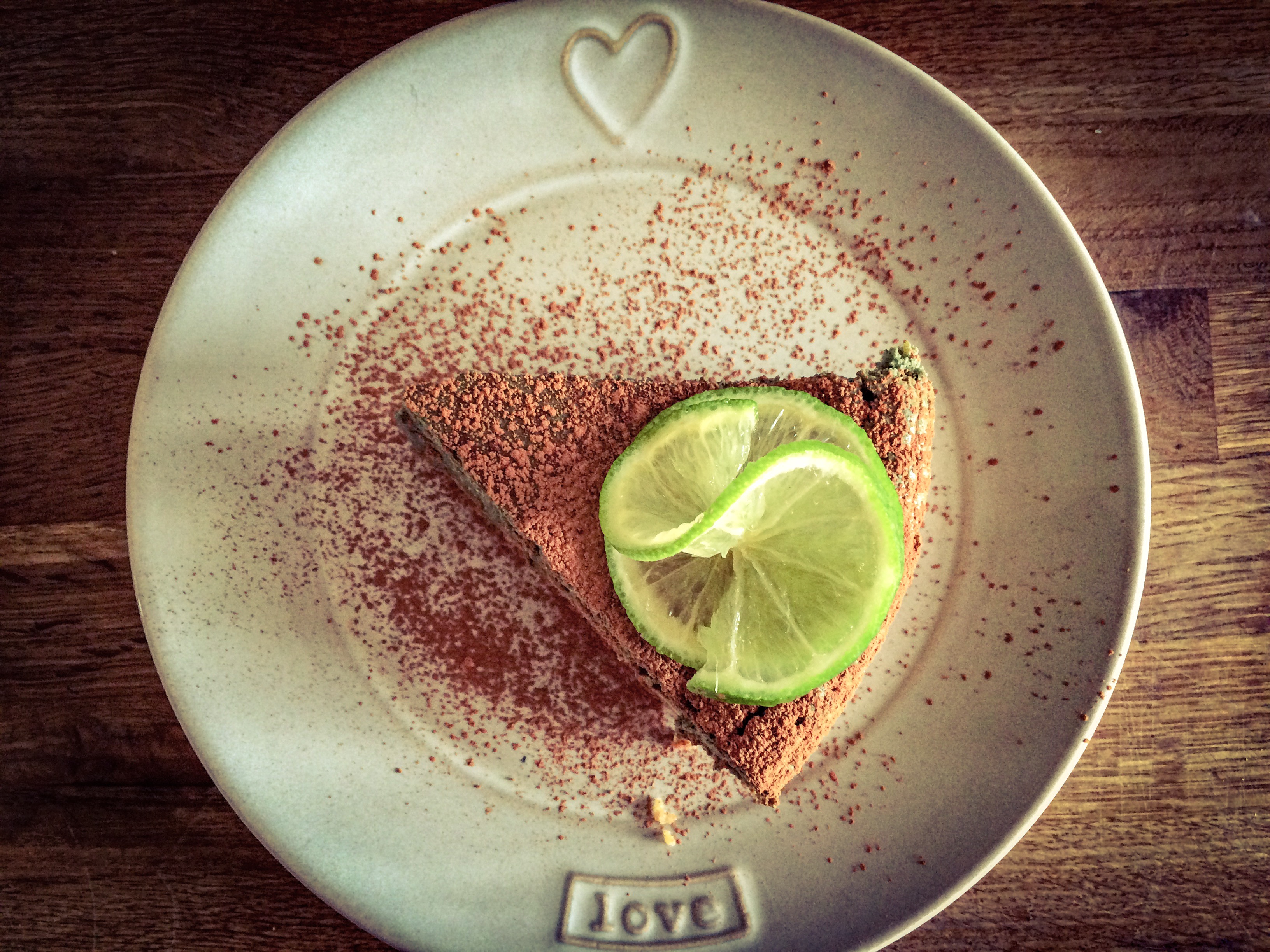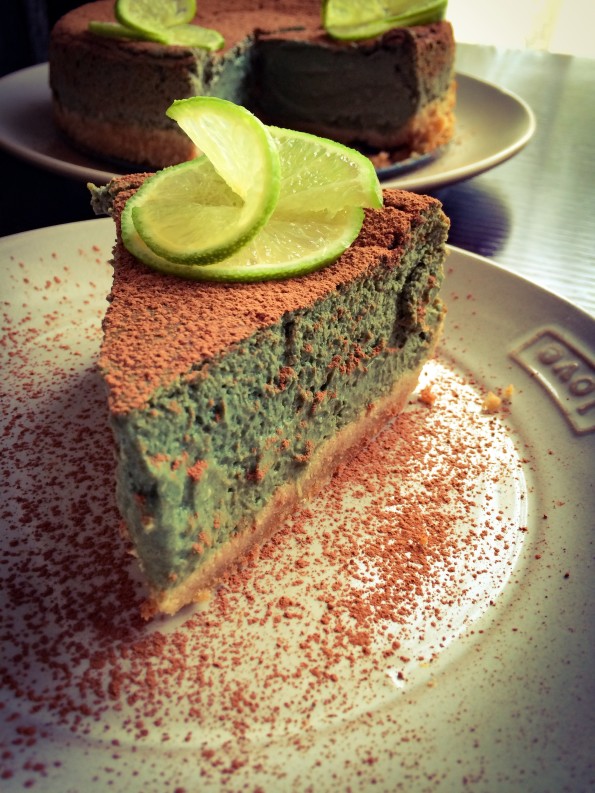 0
0
11
Please share