Carrot and Fig Banana Bread
(refined sugar free, fat free)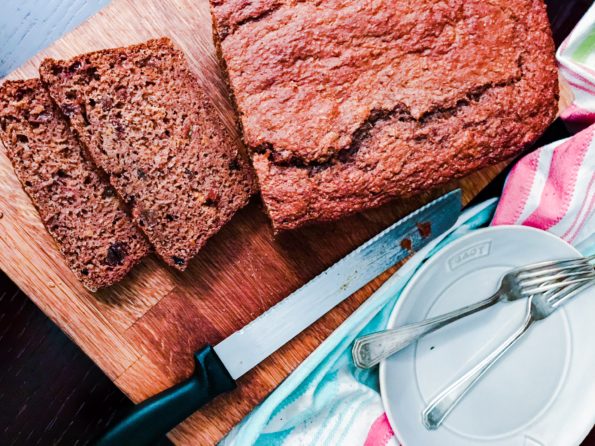 This idea popped in to my head when was deciding what to do with the bunch of over ripe bananas I had in the fruit basket. As always, in a search of alternative ideas to make my bakes more healthy and nutritious, I came up with this combination. I think we all know and love old classic- moist carrot cake? So why not to make it in a form of banana bread? It is very moist but yet light, full of flavour yet not too sweet. It has no fats added what so ever (which to be honest you would never guess) no refined sugars- just Meridian Natural Honey and made with wholesome spelt and wholemeal flours. Studded with golden sultanas this fragrant bread will be fabulous treat with your cuppa in the morning.
You are more than welcome to mix some low fat creme cheese with maple syrup and smother it on top, but it is nice and moreish without any additions or toppings 🙂
~~~~~~
INGREDIENTS
Wet ingredients
350g ripe banana
3 medium eggs
150g Greek fat free yogurt
100g soft dried figs or dates
150g Meridian natural Honey
200g carrots(peeled and grated)
Dry ingredients
180g wholemeal self raising flour
140g spelt flour
1tsp allspice
1tsp cinnamon
Pinch of salt
1tsp baking powder
1tsp baking soda
130g sultanas or raisins
METHOD
Preheat the oven to 170'C and line around 26cm long (900g) bread tin with parchment paper. If you don't have large one, can make this bread in couple smaller ones, just adapt baking timings.
Firstly, in a large mixing bowl place all your dry ingredients, except sultanas. stir to mix.
Now, in a food processor bowl place all wet ingredients except grated carrots and blend for a minute. Now add grated carrot and puplse few times to blend slightly.
Pour the wet mix over the dry ingredients, grab wooden spoon, mix gently until all combined. Now pop the sultanas in the bowl and mix again to evenly distribute.
Pour the batter in the prepared tin and bake for around 60-70 minutes, or until skewer will come out clean.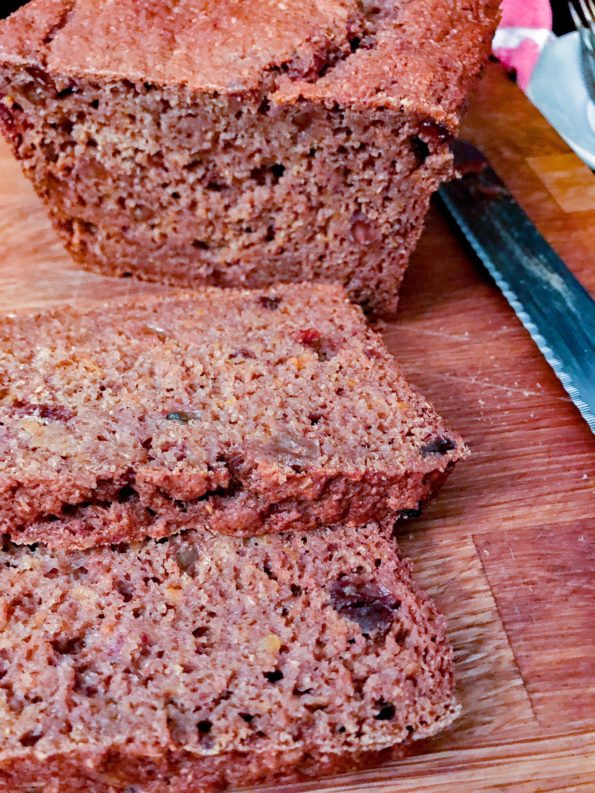 Take out of the oven, cool in the tin for 10 minutes and lift the bread out of it using baking paper and place on the wire rack to cool completely before slicing.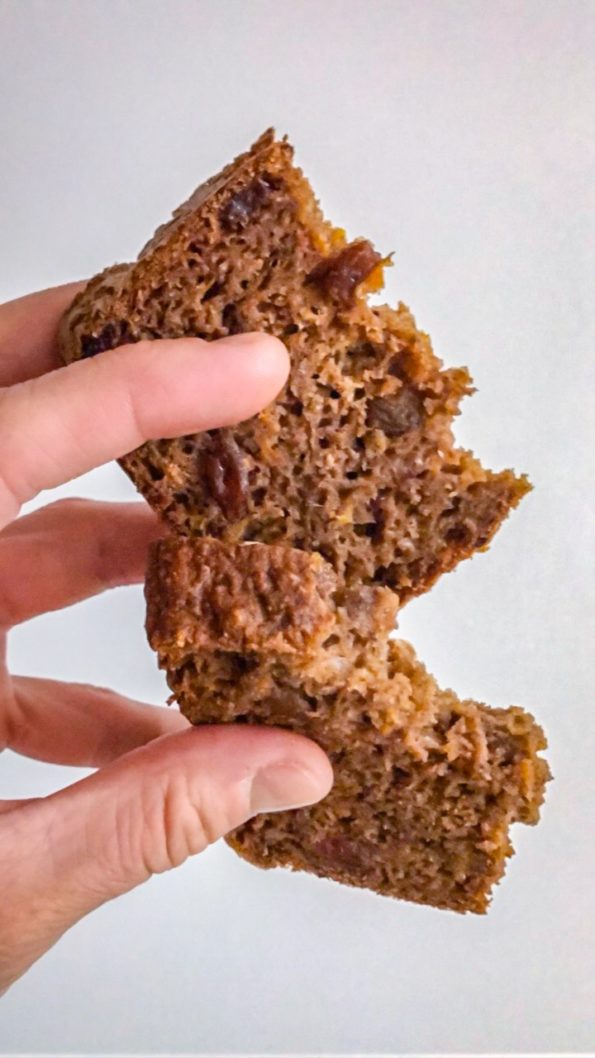 Enjoy