Cashew and raisin oatmeal cookies
(Vegan, sugar and gluten free)
Makes around 18 cookies depending on size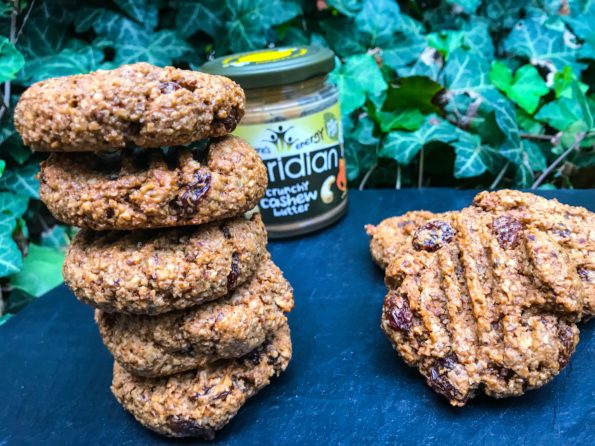 These cookies are extremely easy to make, requires only few ingredients and are very.. I mean very moreish  they are full of good nutty fats coming from Meridian foods Cashew butter and jam packed with juicy raisins or sultanas. They perfect for breakfast as made from oatmeal and sweetened with Meridian maple syrup and coconut sugar. Mmm… delish
~~~~~~
INGREDIENTS
Dry Ingredients
165g /5.7oz oats or gluten free oats
Pinch of salt
1tsp baking powder
2heaped tbsp ground flaxseed
85g /2.9oz Coconut Merchant coconut sugar
Wet ingredients
170g / 5.9oz Meridian Smooth cashew butter
80ml / 1/3cup unsweetened nut milk
60ml / 1/4cup Meridian Maple syrup
135g /4.7oz raisins or sultanas
METHOD
Preheat the oven to 180'C and line baking sheet with parchment paper.
Now, in a food processor blend all of the dry ingredients and tip them in an large bowl.
Add the wet ingredients and give it a good mix with a wooden spoon.
Now, using the spoon take equal size dollops, roll them in to balls using palms of your hands and place on the baking sheet couple inches apart. Now grab a fork and slightly press down.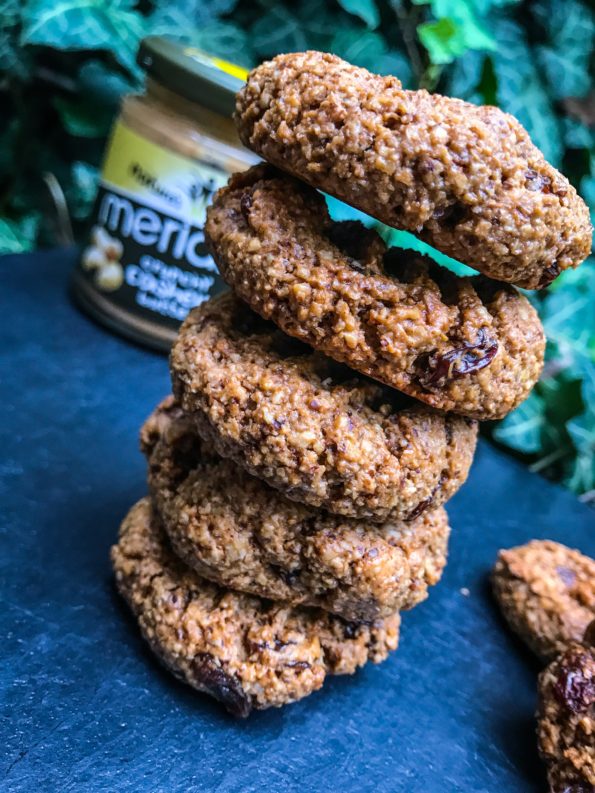 Bake for 15minutes until slightly golden around the edges. Take out the oven, let it cool for a minute on the baking sheet and then transfer on a wire rack to cool completely.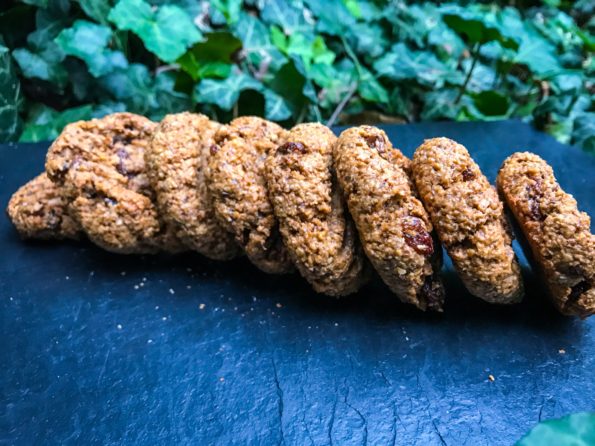 Enjoy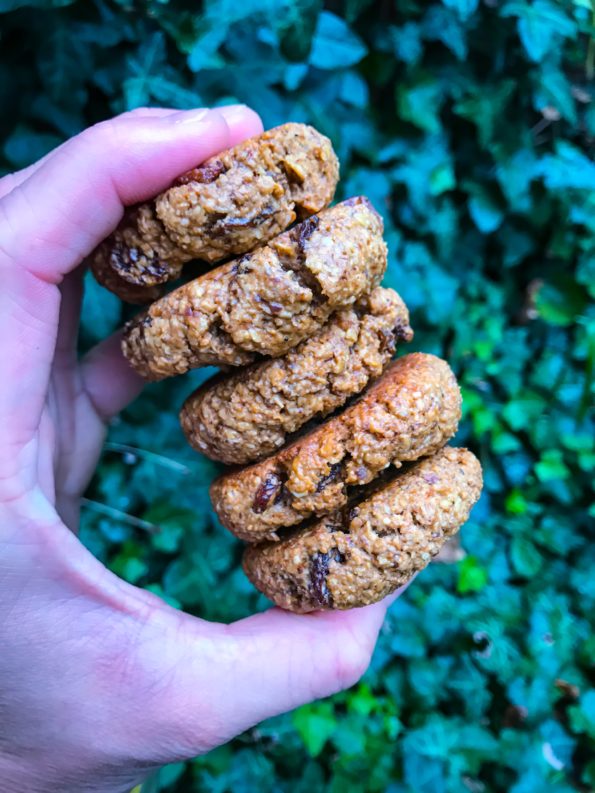 0
0
1
Please share