Cherry Peanut Butter Protein Ice Cream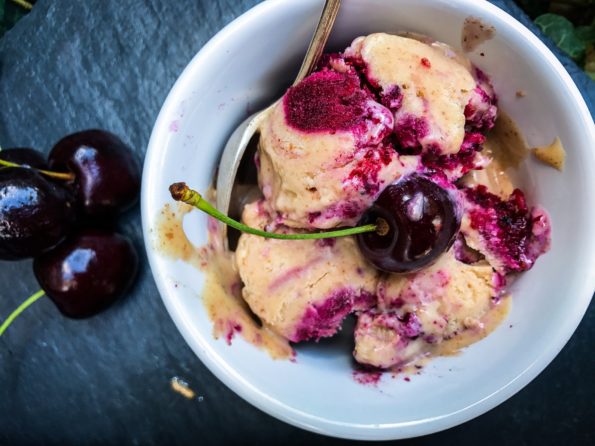 We all love ice cream…nice creamy ones, or maybe with some crunchy chocolate chips or crisps inside. Or maybe swirled with nice and tangy cherry jam?! 😈😃 mmmm…. yes thank you please 👌🏼
Today I am sharing this smashing 'Protein Cherry PB' Ice Cream recipe, which any bodybuilder, regular healthy life style fanatic or any person looking to healthier ways to eat can enjoy with same satisfaction as eating shop bought fatty and sugary versions.
My creation is packed with protein, contains only good fats from Meridian natural Peanut butter. Oh, and did you know, that serving of peanut butter has 3 mg of the powerful antioxidant vitamin E, 49 mg of bone-building magnesium, 208 mg of muscle-friendly potassium, and 0.17 mg of immunity-boosting vitamin B6.
To make this tastylishious IceCream I used NRGFuel Super Whey Isolate, which is very low in fat, carbohydrates and sugars, and is very high in fast absorbing protein
~~~~~~
INGREDIENTS
150g ripe banana (1 large banana)
180g Meridian smooth peanut Butter
300g fat free Greek yogurt
130g NRGFuel Vanilla Whey Isolate 
80g fresh or frozen cherries, pitted and blended to paste.
METHOD
Get your self around 500ml freezer friendly container. To be honest, I personally used mini bread tin haha don't know why I didn't just get plastic container 😁that heat ….
Pop the ice cream ingredients int he food processor and blend until smooth. Pour the creamy mix in to the prepared container (warning!!!- the mix will taste so good you will have to resist not to drink it as a milkshake!!!) Now, dollop the blended cherries in the mix and using knife or a fork move it about to make berry swirls in the ice cream.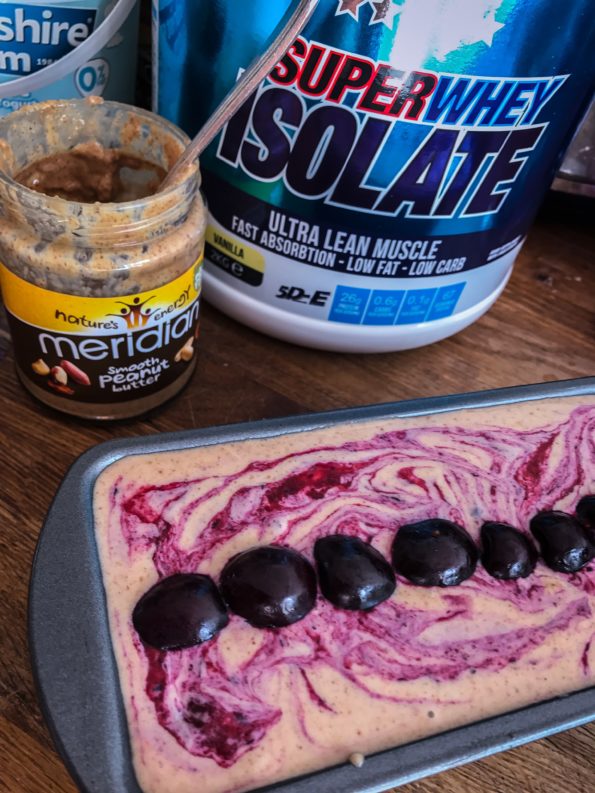 Pop in the freezer and try to be patient for a few hours hahaha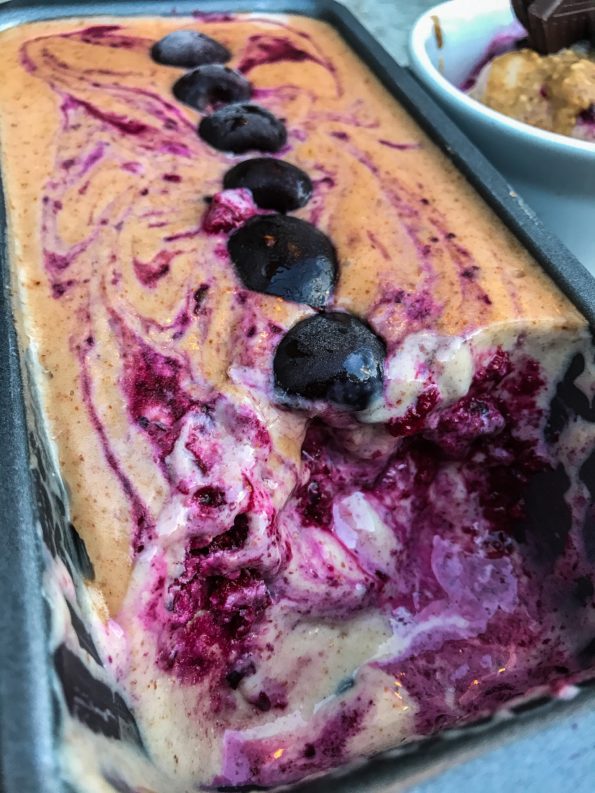 As you can see, I wasn't very good in waiting first time 😀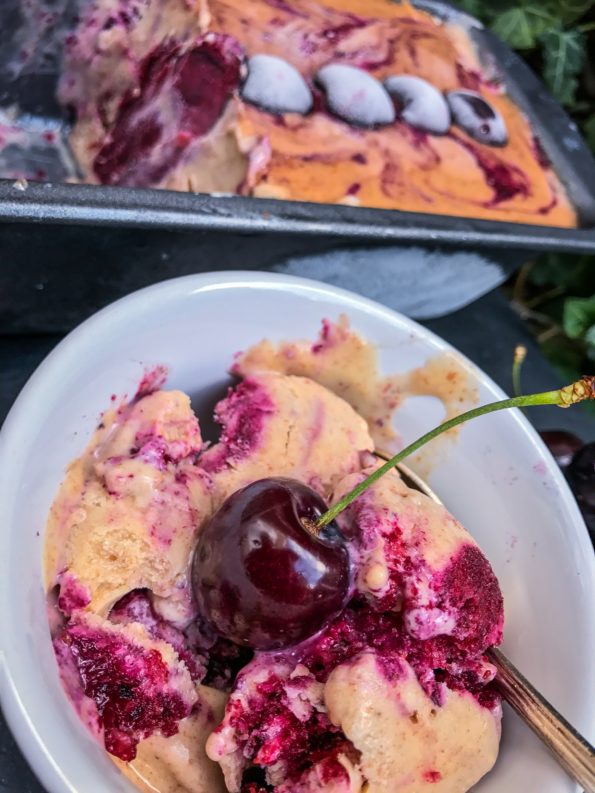 If you wish to purchase quality supplements for your fitness needs or, for this matter- cooking or baking, head to www.nrgfuel.com website to for awesome product range!
Oh, and with code 'ugne15' entered at the check out- you'll receive extra 15% off the purchase!