Chocolate and Peanut Butter Baked Cheesecake (GF) (SF)
(Low Fat, Low carb and High in Protein)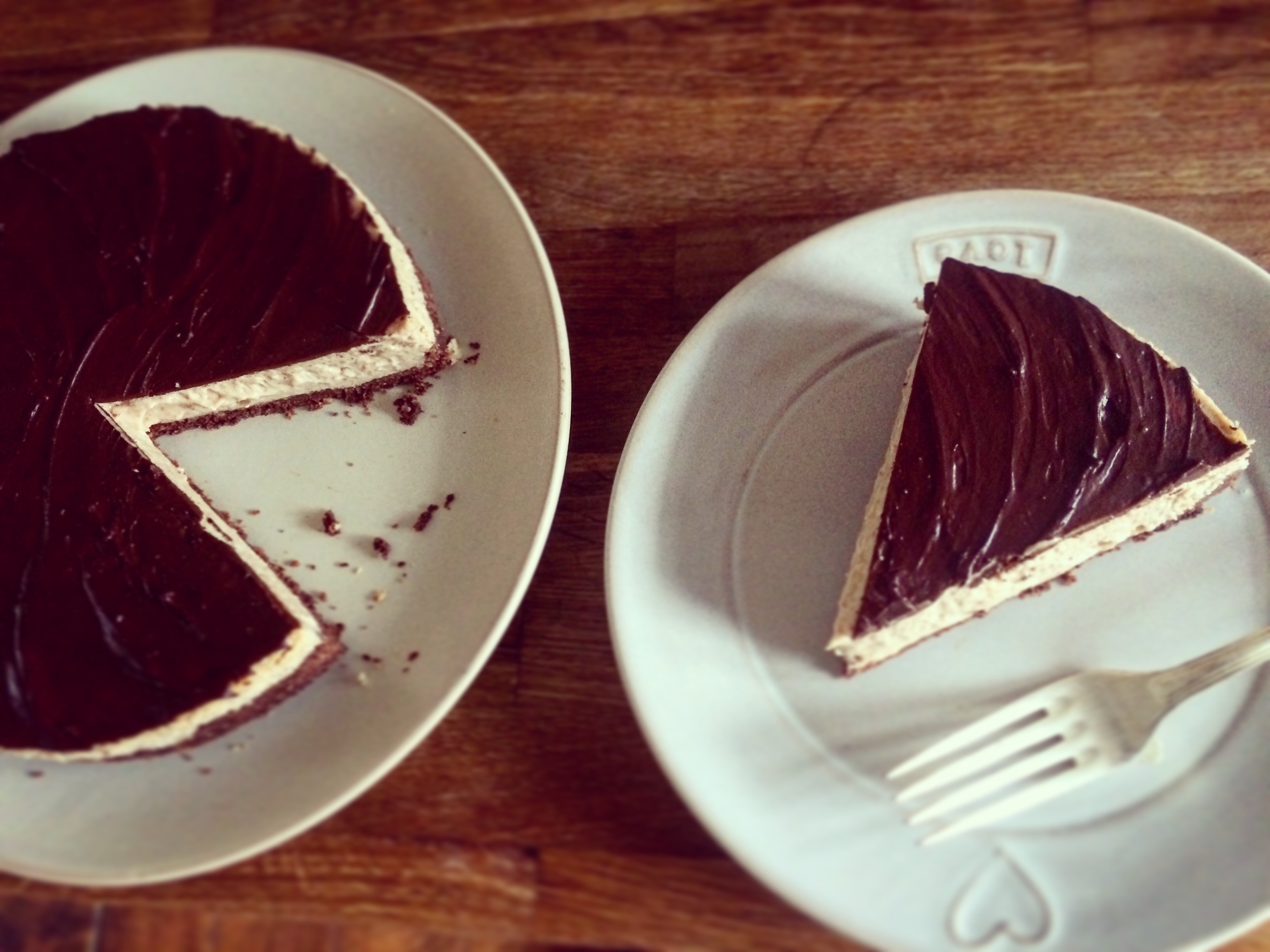 It is known to everyone, that chocolate and peanut butter- match made in heaven. But it is even better to know, that there are, awesome people like me hahaha who makes these indulging treats accessible to people who  are stricter on their diet and calorie intake.
So, here I am sharing a great tasting baked cheesecake recipe which has nice chocolaty and salty base and melt in the mouth creamy peanut butter filling (secret to which, is using quality and as natural as possible peanut butter , that is why i use my beloved Meridian smooth peanut butter). This cheesecake is out of this world scrumptious and more than half the amount of calories and much less fat than ordinary version. It is as well very high in protein, so makes perfect post training treat with least harm possible.
~~~~~~
INGREDIENTS
Base
85g Almond flour or ground almonds ( I used Sukrin)
55g Chocolate Protein Powder
25g Unsweetened Cocoa powder
2tbsp Meridian Crunchy Almond Butter ( I used heaped tbsp)
5tbsp Unsweetened Almond milk
1tbsp Truvia
Pinch of Sea Salt
Filling
500g Lightest Cream Cheese
2 Eggs
1tbsp Cold Pressed Sesame Flour ( Used Sukrin)
150g Meridian Smooth Peanut Butter
45g Truvia
45g Vanilla flavour Protein powder
For the topping you can melt some dark chocolate with some almond milk and spread on the top of set cheesecake.
METHOD
Preheat oven to 170'C, prepare 8 or 9 inch spring form tin (smaller the pan, thicker the cheesecake will be) I used 8in for mine.
In the food processor blend all the base ingredients until bread crumb consistency reached. They should hold the shape when pressed together in your hand. Turn all out in to your tin and press around evenly all over, going up on the edges slightly to hold your cheesecake mix when poured in.
Now, prepare your filling. In the clean food processor blend together all ingredients until smooth and pour over the base. Tap the pan on the work surface to even it out.
Bake in the oven for 40min, take it out, the centre when moved should still be wobbly. Keeping cheesecake in it's tin, cool down completely. Preferably place in the fridge over night. If you so eager to try it and can't wait that long, please be patient and keep it refrigerated at least 4 hours.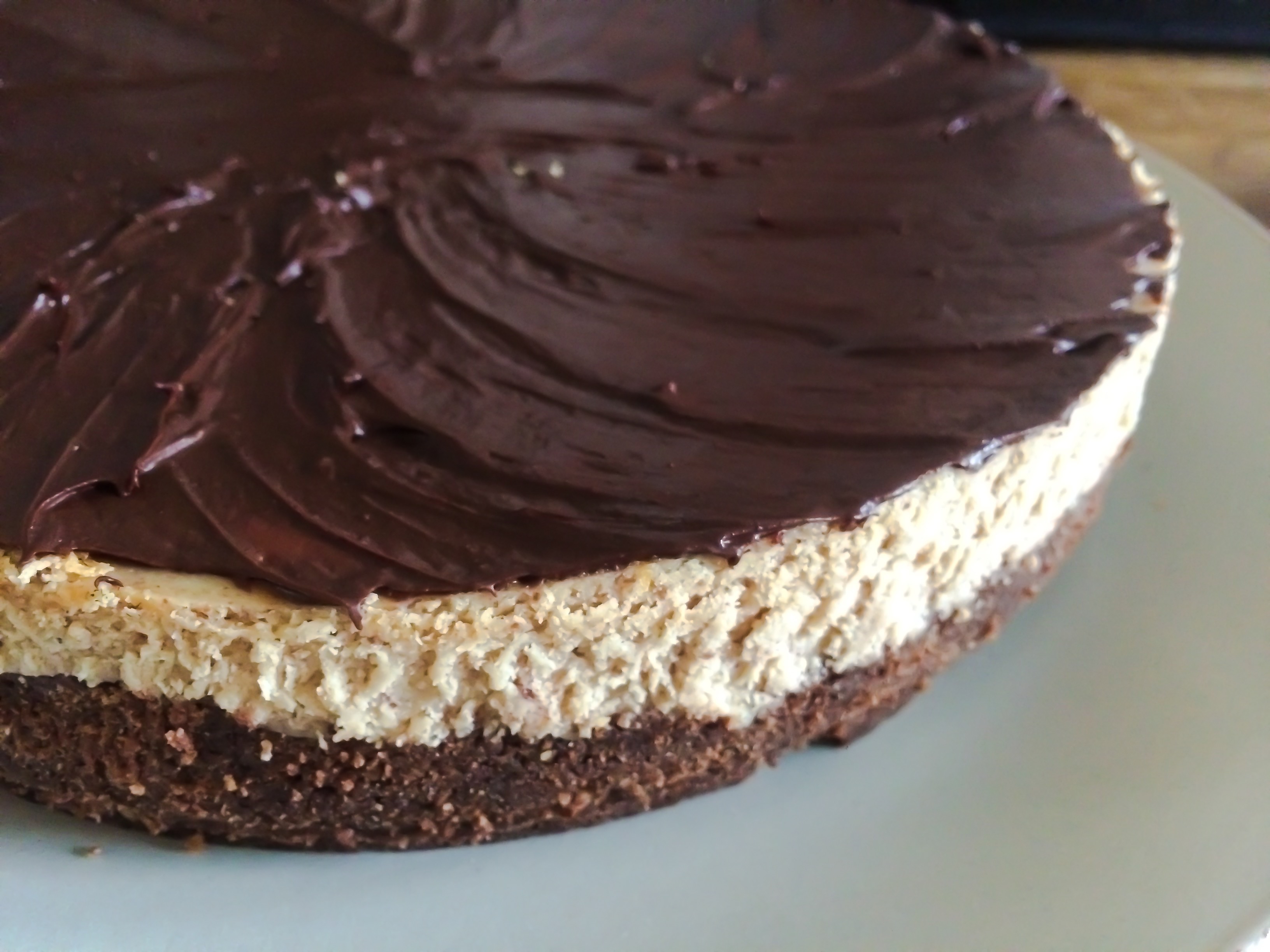 When it is set, run the knife around the edges of the tin to loosen the cheesecake and remove from the tin on the serving plate. Melt some chocolate with almond milk and spread on the top. Or, you can just drizzle.
Enjoy, just be careful not to finish half of it on your own.. like I did hahaa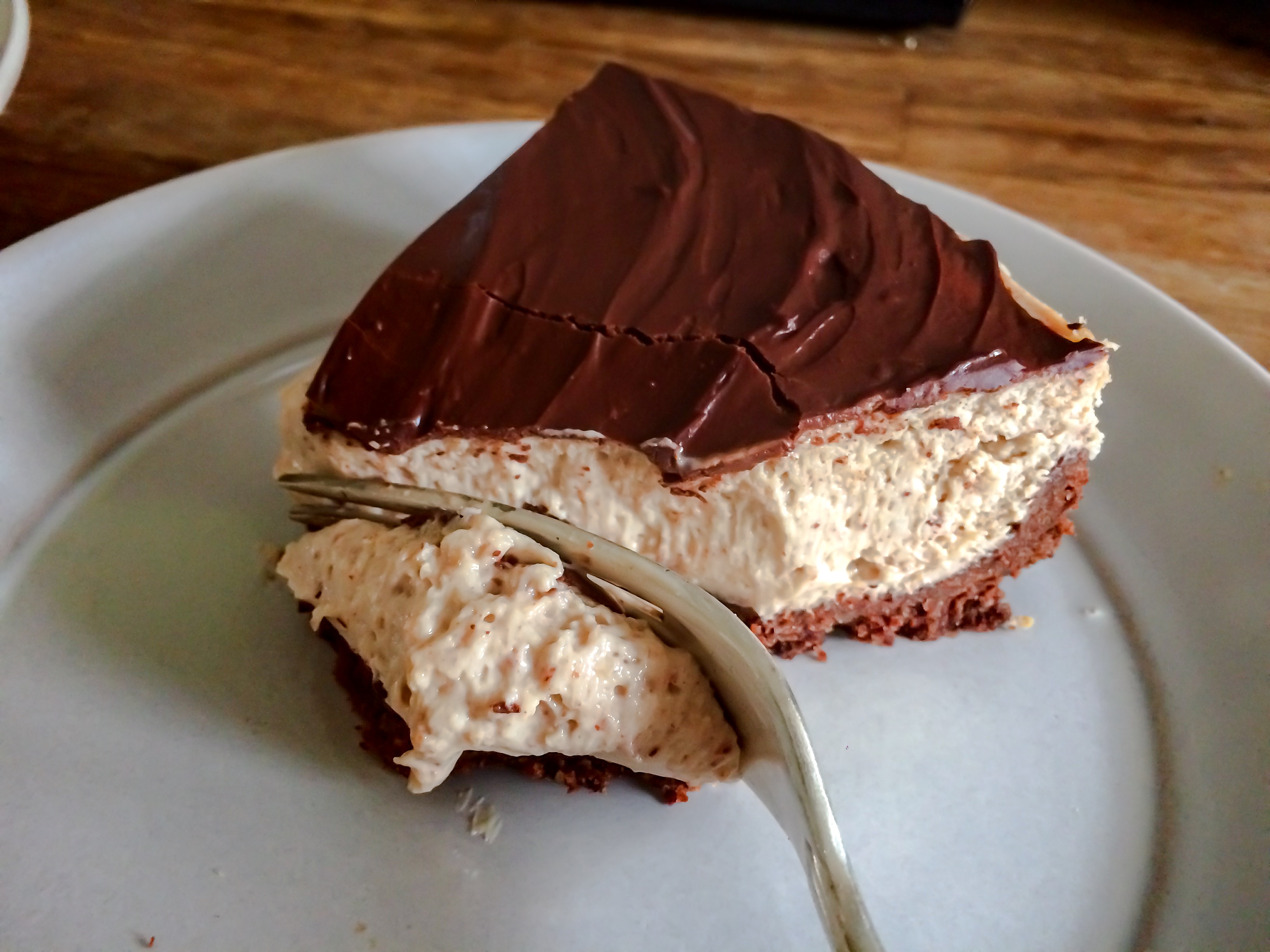 Green tea please!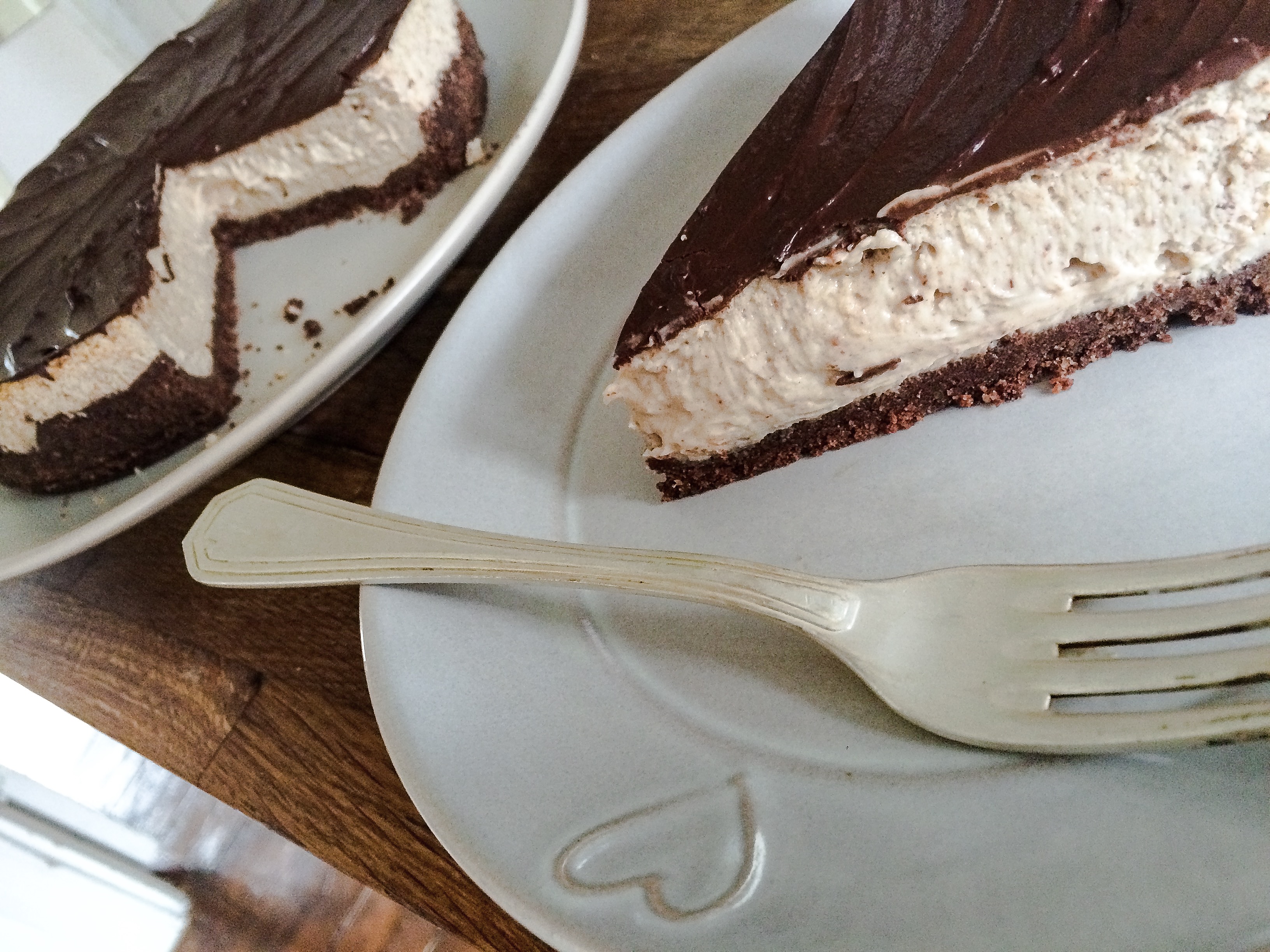 0
0
2
Please share