Chocolate Chip Protein Cookies
(Sugar free, Gluten free, Low Fat, Vegan, High in Protein)
Recipe makes around 10 cookies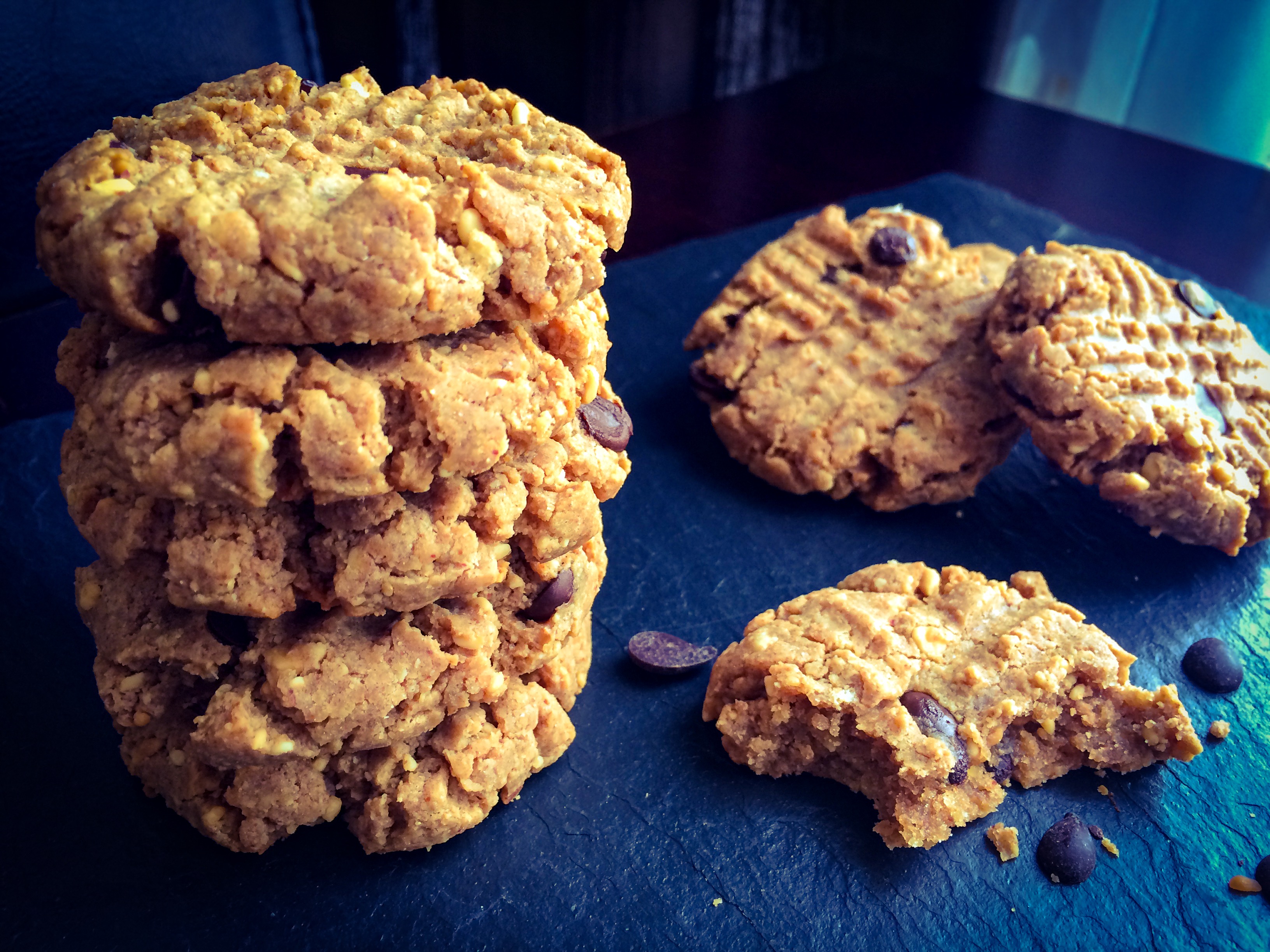 These cookies are super easy to make, require literally just one bowl and wooden spoon to mix all up. They are great post workout snack, or just like that, for the afternoon tea, without feeling guilty of treating yourself with something nice. These cookies are packed with protein, they are low fat (which are coming only from natural nut butter) and no refined sugars added.
~~~~~
INGREDIENTS
25g Vanilla flavour protein powder
4 Heaped table spoons Meridian Crunchy Peanut Butter
60ml Unsweetened Almond milk
40g Ground Almonds
1tbsp Sukrin Gold sugar replacement
25g Dairy free dark chocolate chips
METHOD
Preheat the oven to 170'C and line baking tray with parchment paper.
Place all ingredients except chocolate chip cookies in the bowl, mix with the wooden spoon until combined.
Add chocolate chips, mix everything again to incorporate well.
Now with the ice cream scoop or a spoon scoop some dough, put it in the palm of your hand and roll a ball, place on the prepared baking sheet. Try to make them more or less same size to bake evenly. Now, grab a fork and press them down slightly in to the cookie shape.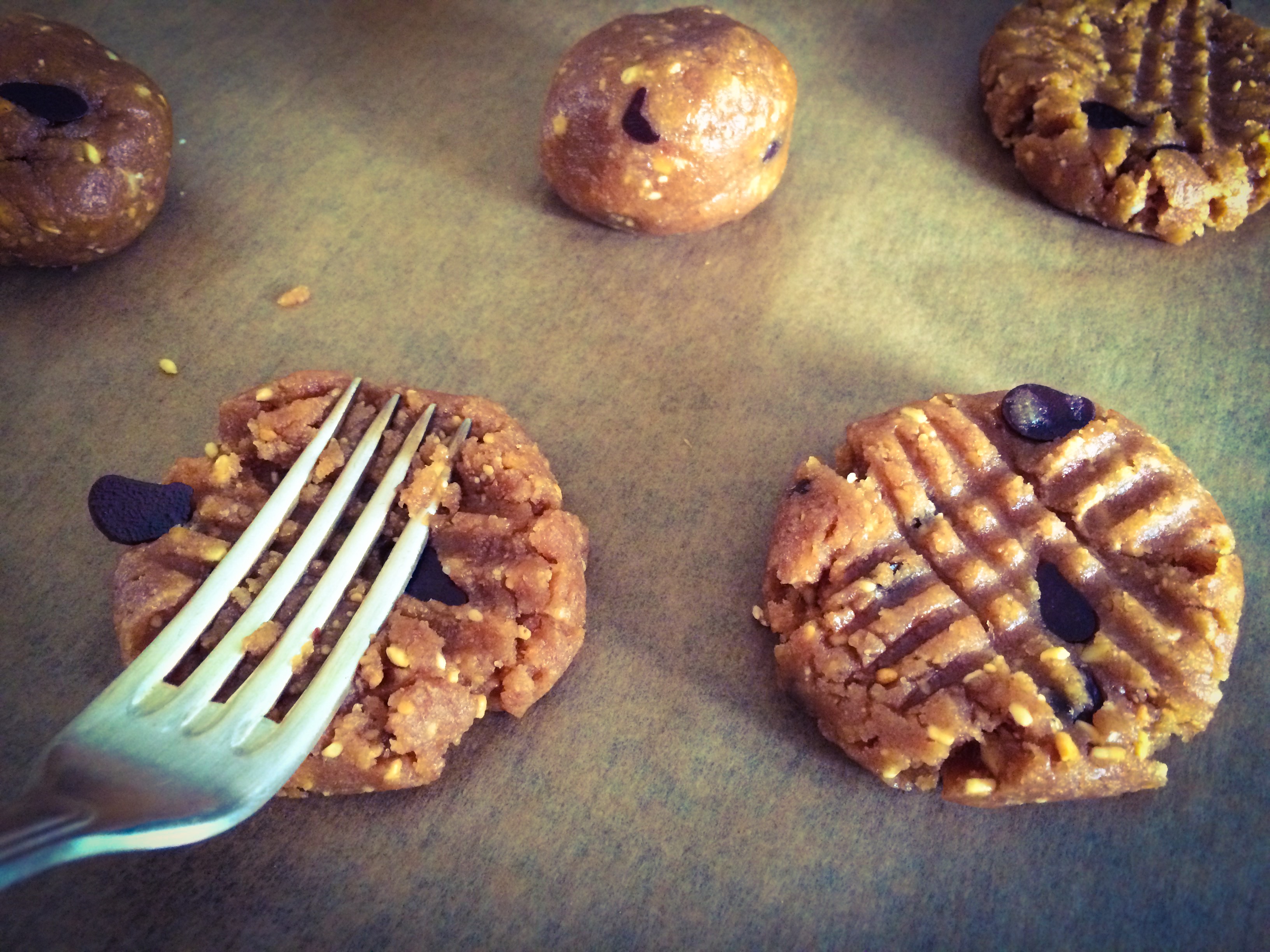 Place them in to preheated oven on the middle shelf for not more than 10minutes, for a nice and moist centre.
Take out the oven, let them cool slightly on the baking tray, and then transfer them with a spatula on to the wire rack to cool down completely.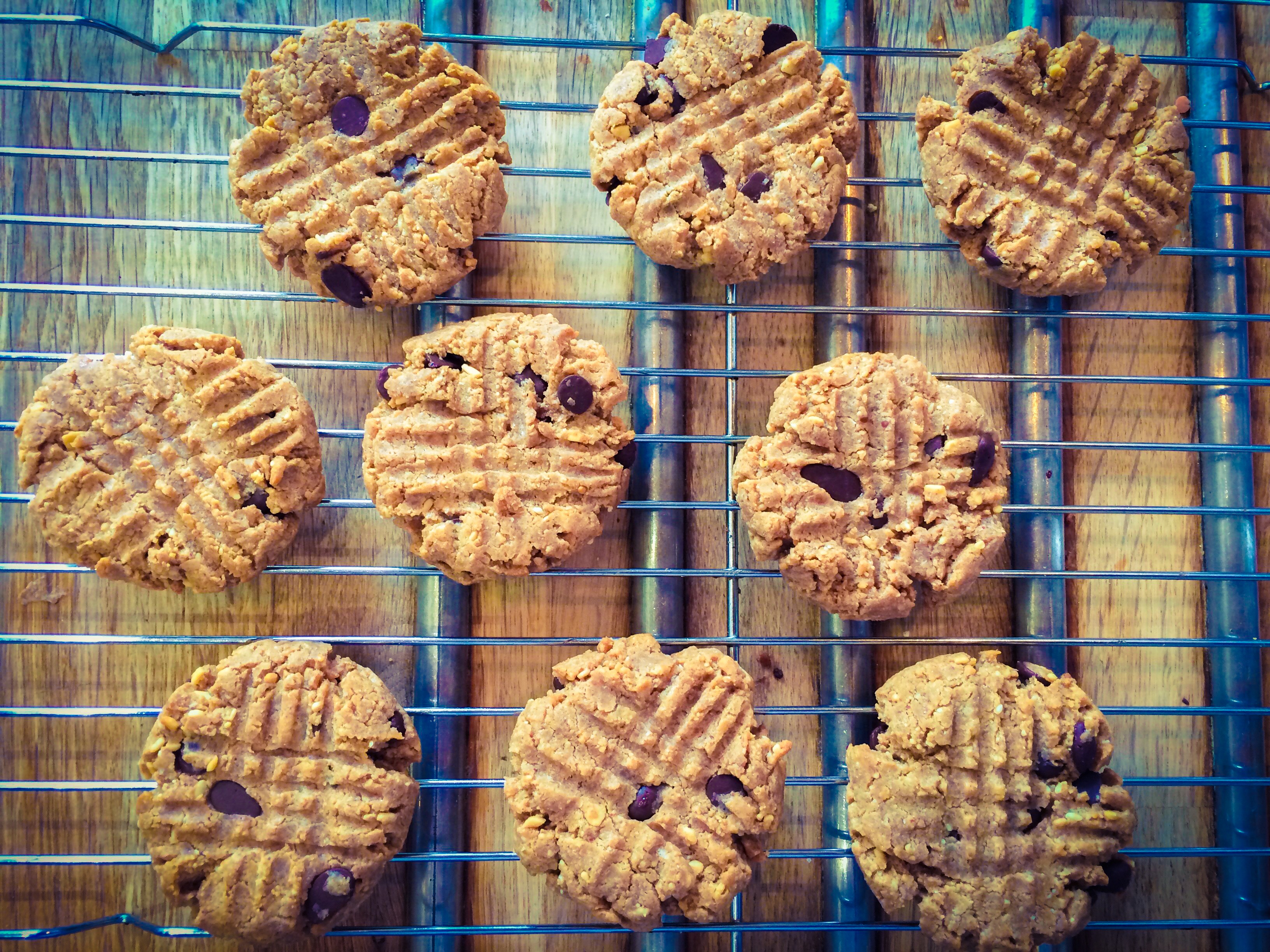 Beautifully moist and delicious.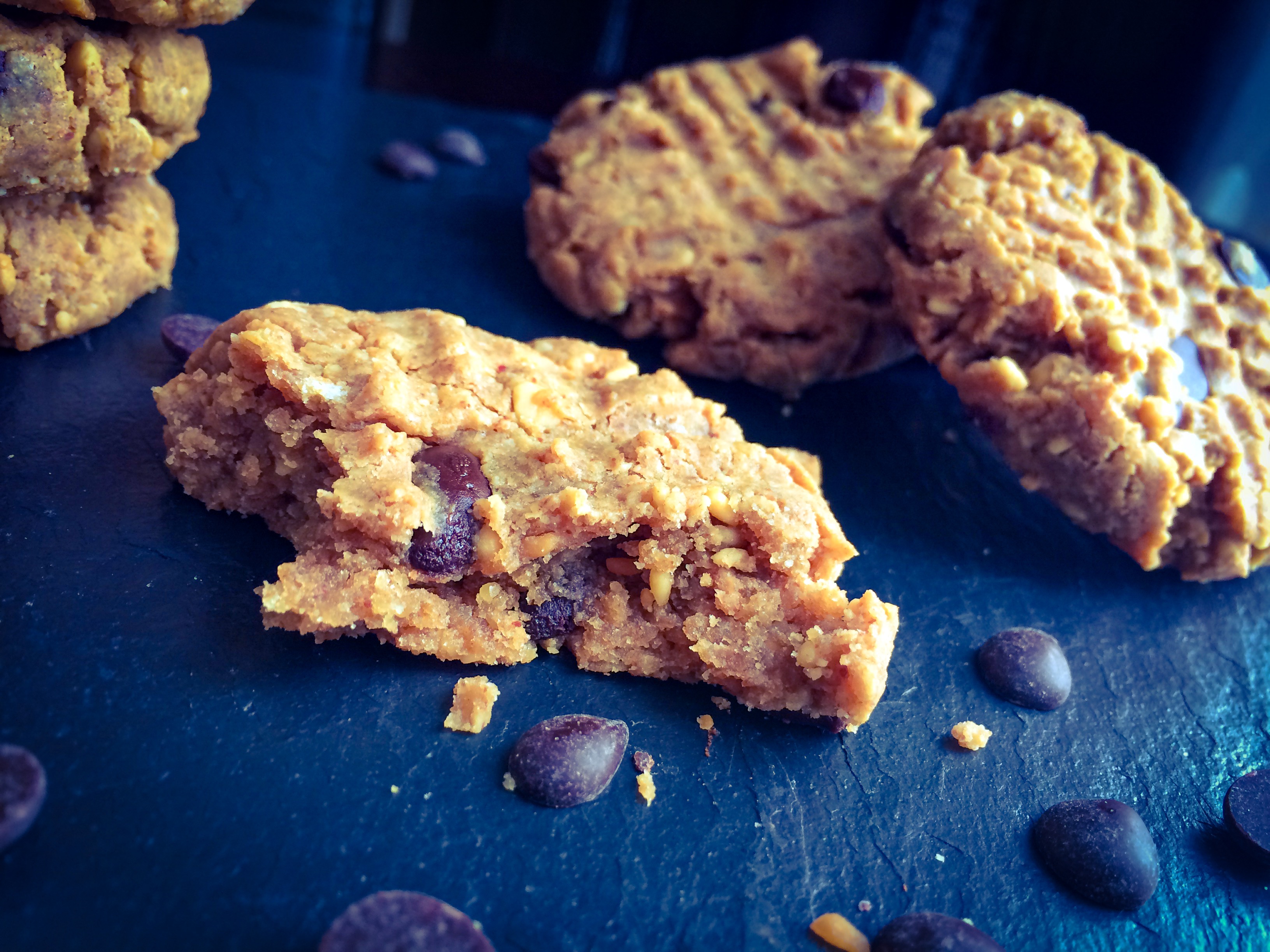 0
0
4
Please share