Crunchy Almond Butter and Cranberry Oat Cookies
(Gluten free, Sugar Free, Low Fat)
Makes around 15cookies, depending on size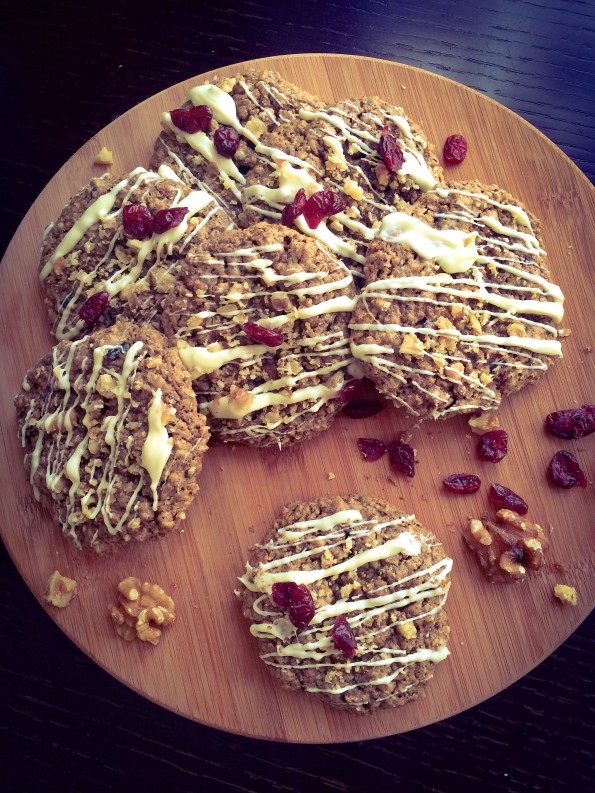 I love making easy and strait forward treats for the kids. Because you can involve little ones in making healthy snacks which they feel proud eating. These cookies are particularly easy to make, yet wholesome and ever so moist. The goodness of Oats with the great nutty undertones which the all natural crunchy almond butter brings to the recipe. A must try! If you want to completely avoid sugar- don't use white chocolate drizzle.
~~~~~
INGREDIENTS
170g Jar of beautiful Meridian Crunchy Almond Butter
63g Rolled oats (for gluten free version use gluten free oats)
35g Dried cranberries
1tbsp Milled Linseed
2 Large eggs
1tsp Baking powder
85g Sukrin Gold sugar replacement
Handful of walnuts or other nuts of your choice
White chocolate for drizzle (optional, or can be replace with any other chocolate)
METHOD
Preheat oven to 170'C and line the baking sheet with parchment paper.
In a medium bowl mix oats, milled linseed and baking powder.
In other larger bowl place almond butter, eggs, Sukrin Gold. Grab mixer or wooden spoon and beat all together until creamy, about 3-4 minutes.
In to the almond butter mix, add oats and gently fold everything together. Then add cranberries and fold them in too.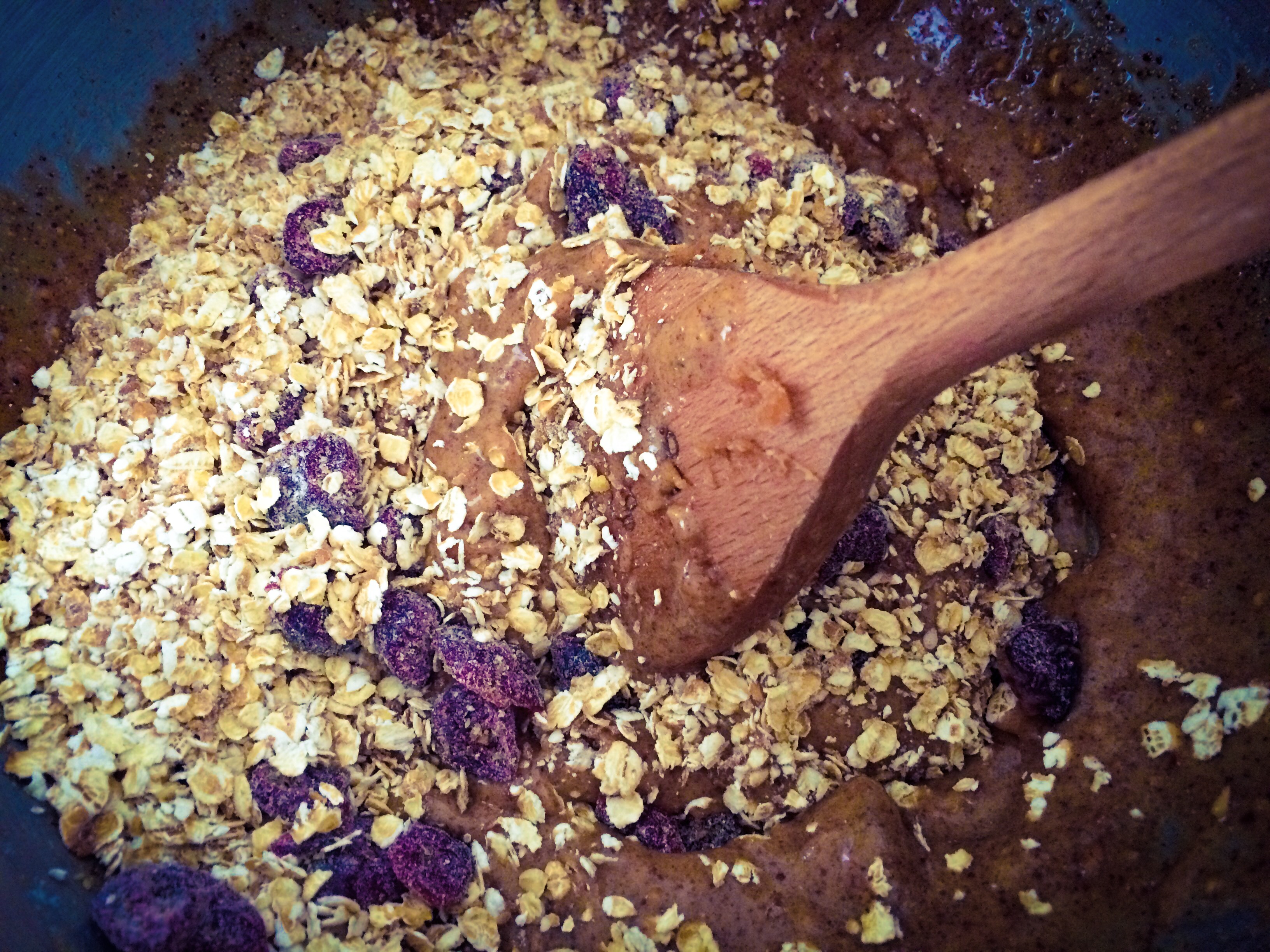 The mixture will be rather sticky, so scoop them on the baking tray with ice cream scoop, or just a spoon. The amount of cookies really depend on the size, but try not to make too big dollops, as they will spread when baking.
When you put them all on the baking tray around 2 inches apart, sprinkle with crushed nuts.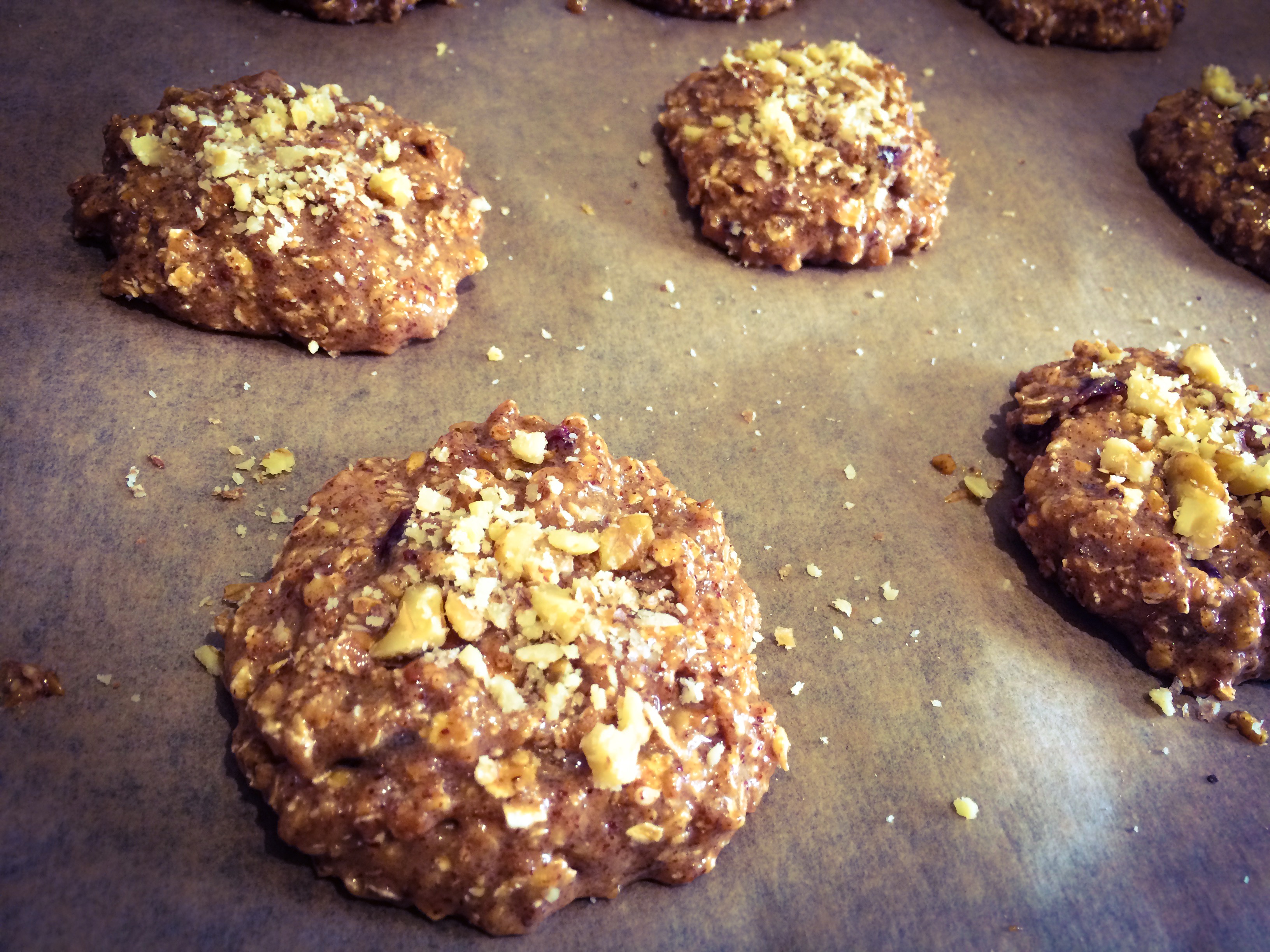 Pop in to the oven for around 10min. Even though they will look under baked, when taken out of the oven, leave them to set on the baking tray for about 10minutes, as they quite brittle when hot.
Using spatula transfer cookies on the wire rack and let them cool down completely before drizzling with melted chocolate. Or you can eat them just like that, as they are moist scrumptious with cup of tea or nice glass of milk.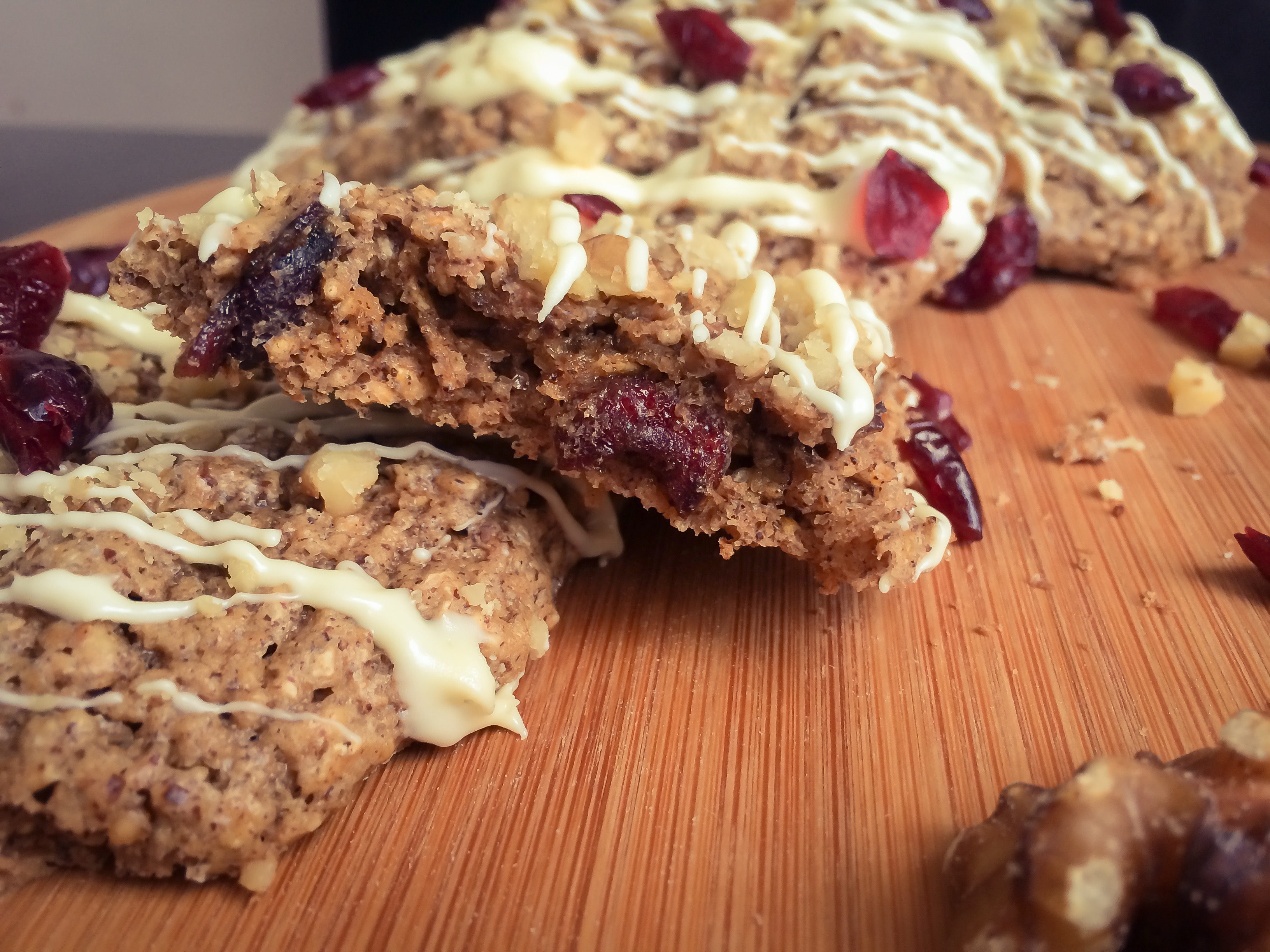 0
0
0
Please share