Fudgy Protein Brownie Slices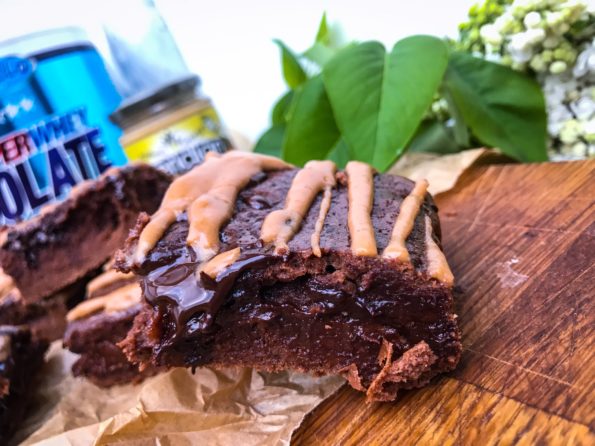 I think picture says it all… what else can you want? Fudgy..sweet..chocolatey and packed with protein nutty goodness? You just have to have those brownie slices in your life…
INGREDIENTS
150g very ripe banana
170g jar of Meridian smooth cashew butter
75g Calorie free sweetener of your choice- Truvia or Sukrin Gold
2 large eggs + 1egg white
65g NRGFuel Chocolate Super Whey Isolate
35g unsweetened cocoa powder
1tsp fine instant coffee
3tbsp unsweetened nut milk
0.5tsp baking powder
50g dark at least 80% cocoa solids chocolate (finely chopped)
For the frosting
80g Meridian smooth cashew butter
3tbsp unsweetened nut milk
Half a scoop of NRGFuel vanilla or chocolate protein.
METHOD
Preheat oven to 180'C and line square 20x20cm tin with parchment paper.
Pop all brownie ingredients (except chocolate) in the food processor and blend till smooth. Pour the mix in the prepared tin. Spread the chocolate over the top and using knife or wooden skewer spread all around. Pop in the oven for 18 minutes.
When baked, lift out of the tin using paper and place on wire rack to cool completely.
Mix the  protein frosting and spread over the top.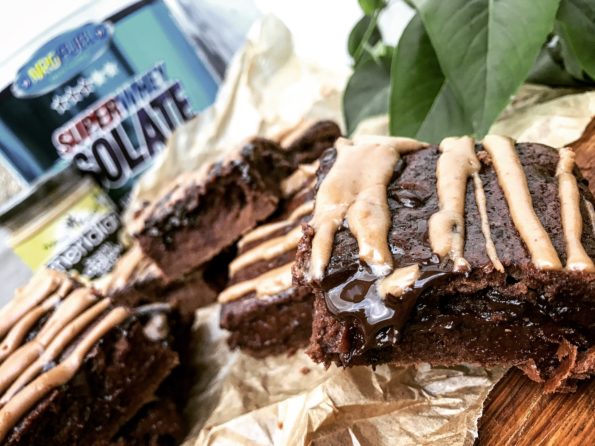 I would advice to refrigerate it for at least couple hours before slicing. Preferably over night…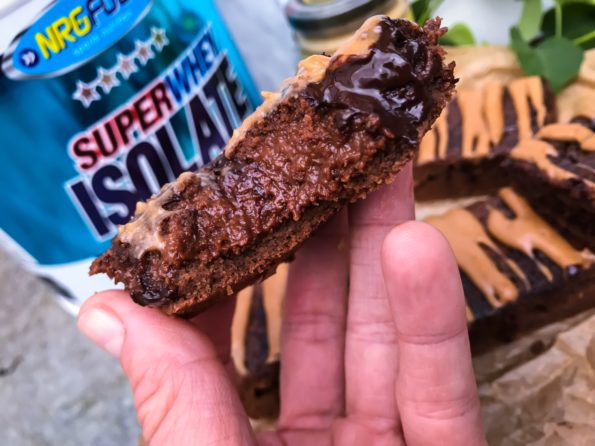 Enjoy 🙌🏼
NOTE: You can substitute cashew butter to any other smooth nut butter, it will be same tasty 😉