Mini Protein Chocolate and Lime Cheesecakes
Recipe makes 12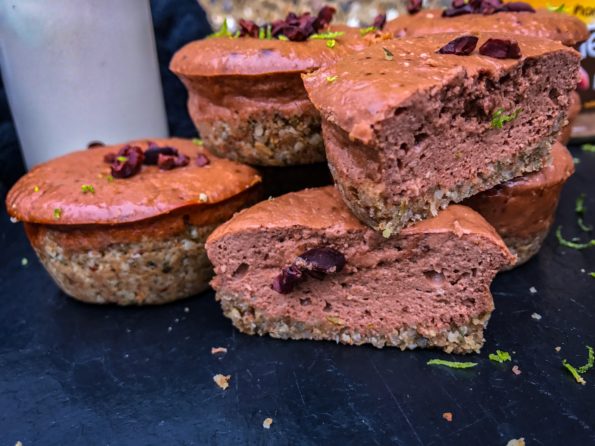 I combined my love for chocolate and zingy lime zestyness in one dessert. These little joys of protein are very quick and easy to make, tastes absolutely brilliant and you would not even say that they packed with so much protein! They contain very little carbs and has no added refined sugar.
If you don't want to add chocolate, you more than welcome to replace chocolate flavour to vanilla and skip the cocoa powder. That's how you will end up with tasty Protein Lime cheesecakes
~~~~~~
INGREDIENTS
For the Base
50g of 4 seed mix (sesame, linseed, pumpkin and sunflower)
35g almonds
25g rolled oats
4-5tbsp filtered water
For the filling
500g fat free soft cheese
2 large egg whites
1 heaped tbsp unsweetened cocoa powder
Zest and juice of 2 limes
METHOD
Firstly, preheat the oven to 180'C
Line your large muffin tin with cases (as my tin is non stick Circulon, I don't need to line or grease it… whoop, what a bonus! Hehe
So, now, pop all ingredients for the base in to the clean food processor bowl and blitz all till combined, for a minute or so. When you press the mix it should stick together in the palm of your hand.
Decide the mix between 12 cases and press down well on the bottom, set j
Now take medium size bowl, add all base ingredients in it and whisk using hand whisk. Again, decide evenly on top of prepared bases and pop in the oven for about 18 minutes. Don't over bake them as your cheesecakes will be dry, I personally love them to be still creamy when set.
When done, take out of the oven, let them sit for a minute in the tin and then remove on a wire rack to cool down completely.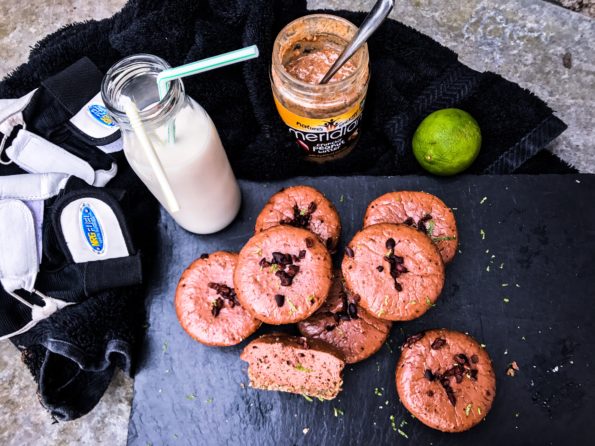 You can keep them in the fridge for couple days, or freeze for up to a month. When ready to eat- defrost in the fridge , or can be enjoyed as a curd ice cream with fresh fruit and dollop of Meridian nut butter.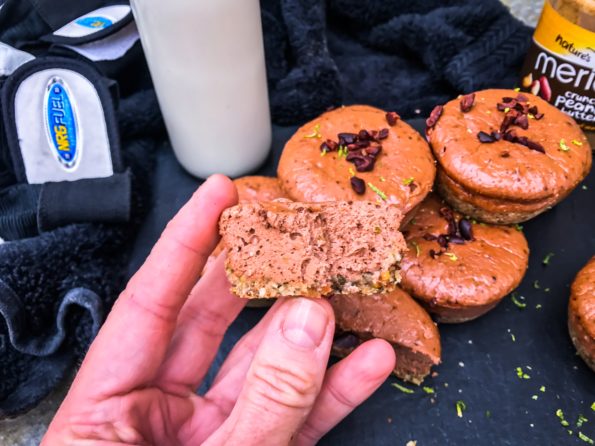 Mmmm… those simple pleasures in life when you can adjust your diet to taste awesome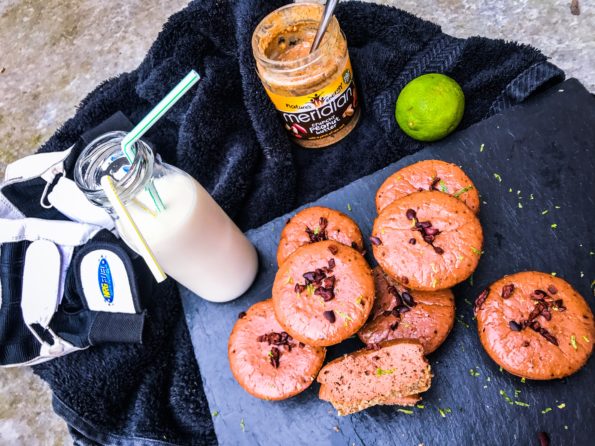 Don't forget, you can purchase anything from
www.NRGFuel.com
website with a 15% discount !!!!
Juts enter code 'ugne15' at the checkout
0
0
1
Please share