Protein Chia Chocolate and Mango Pudding with WheyHey Ice cream
Can be done Vegan, sugar free, low carbohydrates and high protein)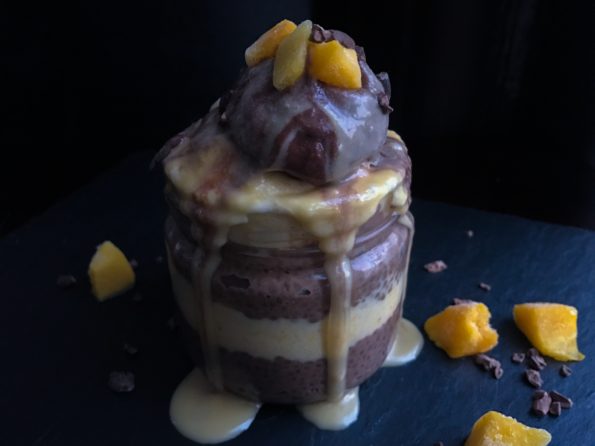 This beautiful breakfast idea is brilliant! Creamy chia pudding enriched with protein and good fats is ideal filling meal to start any busy day. Creamy chocolate pudding works well with the sharpness of mango parfait topped up with gorgeously smooth and creamy WheyHey chocolate icecream
~~~~~~~
INGREDIENTS
For Chia Pudding
40g Chia Seeds
270ml Unsweetened almond or other plant based milk
2tbsp (around 50g) of Meridian Foods Macadamia Nut butter
10g Raw cocoa powder
25g Chocolate flavour NRGFuel Whey Isolate
And sweeten to taste (I used 1 tbsp of Meridian Maple syrup) but can add any calorie free sweetener instead, like Truvia or Sukrin
For Mango Parfait
40g Frozen banana pieces
100g Frozen mango pieces
25g Vanilla flavour NRGFuel protein powder
3-4tbsp Unsweetend almond milk
Topping
WheyHey Chocolate flavour protein ice cream
Some cocoa nibs
And frozen mango pieces and Meridian macadamia nut butter
METHOD
Firstly prepare the pudding by mixing all the ingredients in to container with lid and leaving it to sit in the fridge for 3-4hours, but preferably overnight.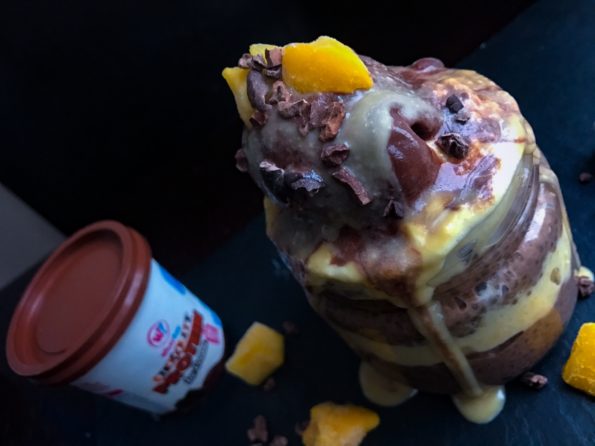 When ready to eat, pop in the food processor mango parfait ingredients and give a good whiz until nice and creamy. You might need to stop the mixer and scrape the sides for all pieces to incorporate.
Now, layer in the jar or you can simply use a bowl- layer of chia pudding, then mango parfait, sprinkle some cocoa nibs, then top it with another layer of chia pudding and finally last layer of mango parfait.
Scoop generous scoop of ice-cream, drizzle it with Macadamia nut butter and sprinkle some cocoa nibs.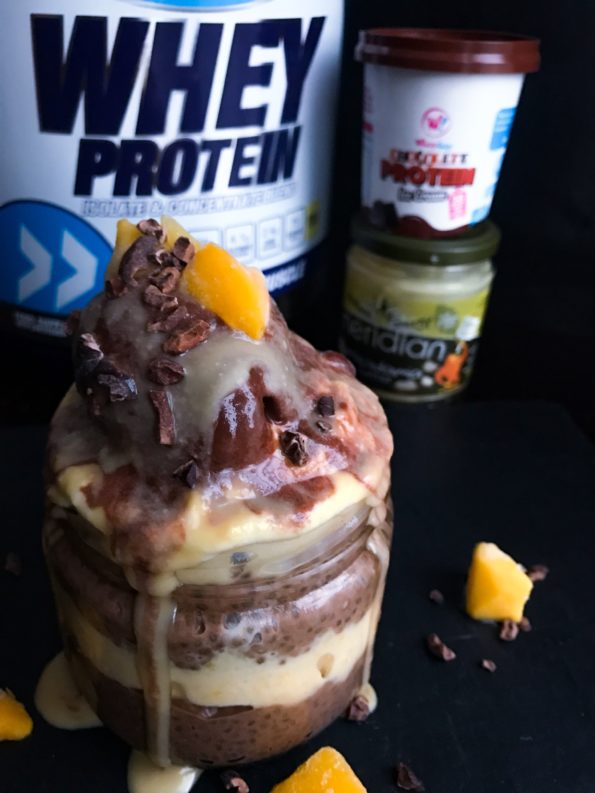 Absolute bliss….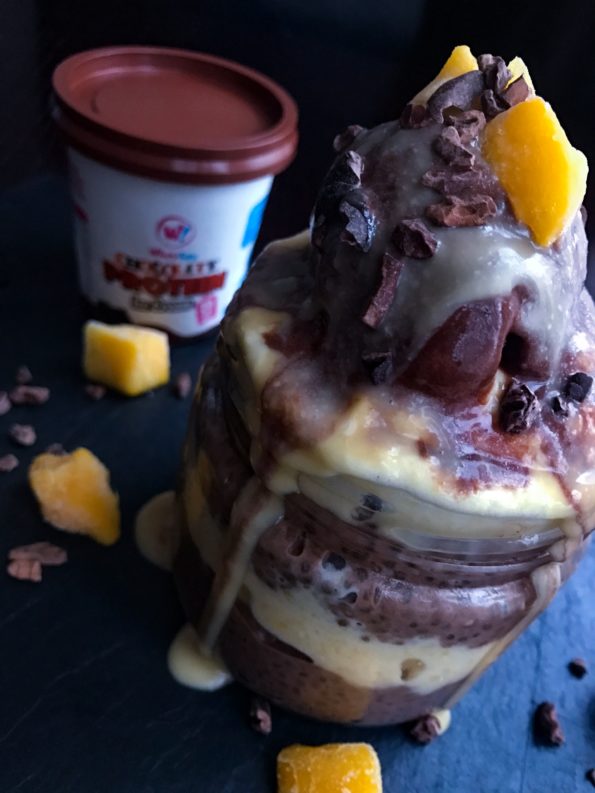 0
0
2
Please share