Protein Chocolate and Blueberry Cake
(Gluten free, refined sugar free, packed with protein and good fats)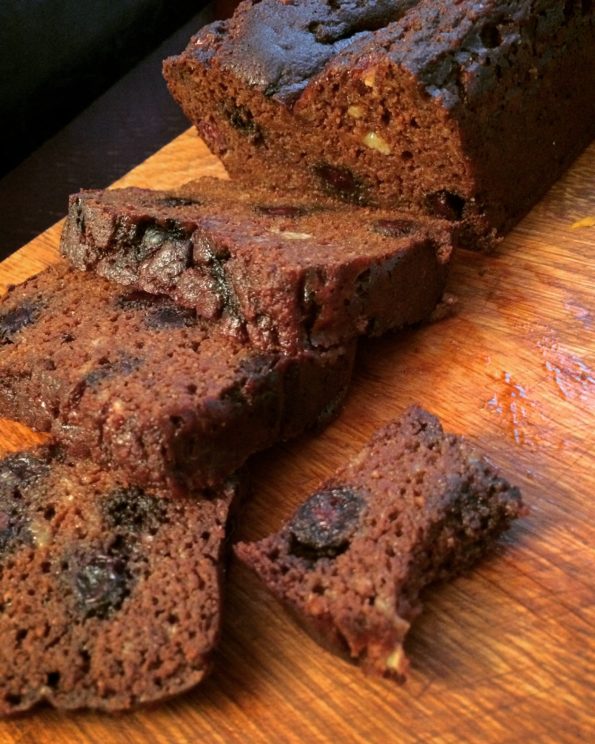 Beautifully light, moreish and moist cake is perfect snack after training filled with protein, no added naughty fats and minimum carbohydrates.
Or just to have hidden in the fridge for those days when you want something sweet with tea but don't want to raid your biscuit cupboard.
~~~~~
INGREDIENTS
350g Very ripe bananas (mashed with a fork)
2eegs + 2 egg whites
25g coconut sugar (I used Coconut merchant) or low callorie alternative
65g NRGFuel protein powder (I used chocolate flavour)
55g Coconut flour (I used Coconut Merchant)
20g Unsweetened Cocoa
1tsp Vanilla extract
55g Fat free Greek yoghurt
0.5tsp baking soda
1tsp baking powder
At least 100g blueberries (frozen or fresh)
METHOD
Preheat the oven to 180'C
Line small bread loaf tin or 6in round cake tin with parchment paper.
Place banana, eggs and egg whites together with vanilla extract and yoghurt in to a large mixing bowl
Blend with the blender or mixer until combined (You can easily use just wooden spoon or a fork to mix it all up)
Add rest of the dry ingredients (except blueberries) in the wet eggy mix and combine well beating with a whisk or spoon.
When all combined, add the blueberries, gently mix to incorporate and pour the dough in to prepared tin.
Bake for around 40-45minutes or until toothpick inserted in the centre of the cake will come out clean.
Cool down completely before slicing.
0
0
3
Please share