Protein Goji Berry Flap Jacks
(Can be made gluten free, no added sweeteners)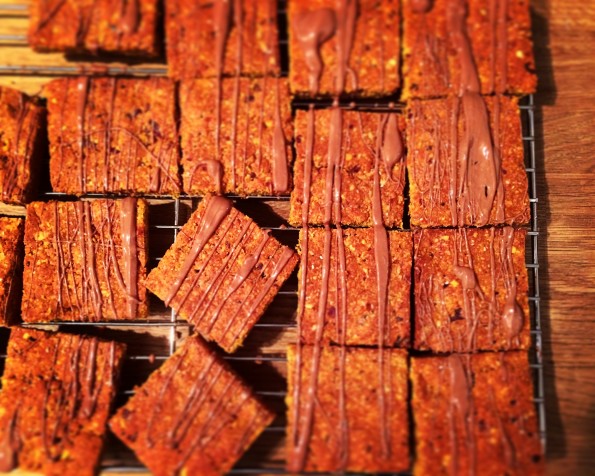 Since my time on the "Bake-Off", I often get the question from my friends or members at my Gym just how I stay in shape with eating all these cakes!  Well the simple answer is I don't, and let's just say our neighbours and my work colleagues are very happy cake munchers!
However, when I personally do have cravings I usually go for something which fits my fitness lifestyle closer and this is one of my favourite recipes.  It is wholesome and full of goodness.  These flapjacks are very more-ish so do be careful as a batch will go fast!  This recipe can be easily adapted for toddlers/very young children by excluding the whey-protein powder used in this recipe.
~~~~~~~
INGREDIENTS
100g Goji berries( soaked in water for at least an hour to re hidrate them)
200g dates
20g Chia seeds
50g ground ('Crown field' or similar) linseed with sunflour, goji, pumpkin and chia seeds
3 scoops of protein powder (I used maple syrup flavour, but any flavour will do)
200g oats (for gluten free versio- gluten free oats)
100g light gluten free tahini
150g smooth sugar free peanut butter
150g unsweetened  almond milk
METHOD:
Preheat your oven to 180'C
Spary lightly with olive oil or coconut oil swiss roll tin( or similar), line with parhment paper and set aside.
In the food processor, blend together soaked and drained Goji berries and dates to paste, add oats and all the seeds and protein powder, pulse in the same food processor to combine well.
Tip all out in the large bowl, add your peanut butter and tahinni and mix all with wooden spoon. Poor your almind milk and mix all again until combined.
Take your baking tin, put all the mix in it and press down well evenly in all the edges and corners. Place in the fridge for 30minutes and then bake for 20min in pre heated oven until browned.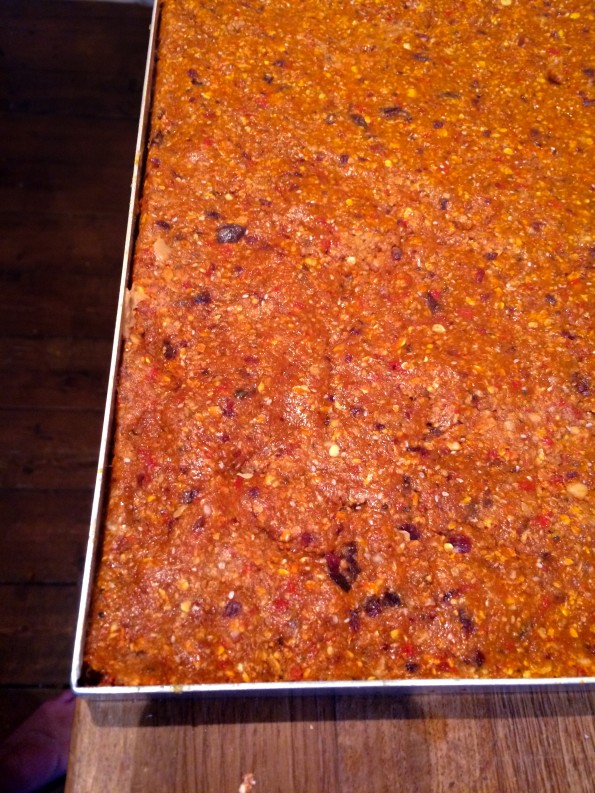 When baked, tip it out on the working surface, cut in to squares and transfer to cool on the wire rack.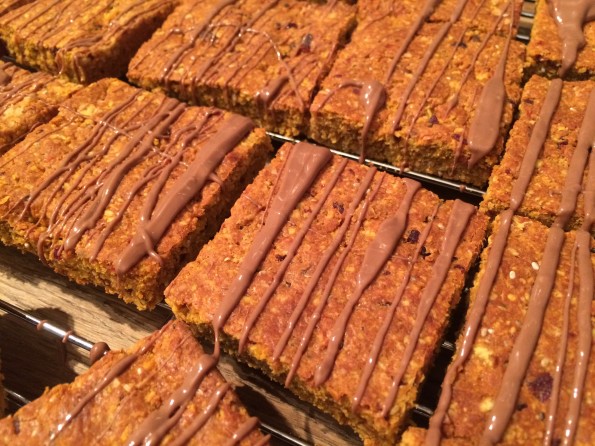 You can melt some sugar free chocolate(or normal dark chocolate if not so callorie conscious) together with some smooth peanut butter, and drizzle over the flap jacks to give them sweeter taste.
Enjoy with your green Tea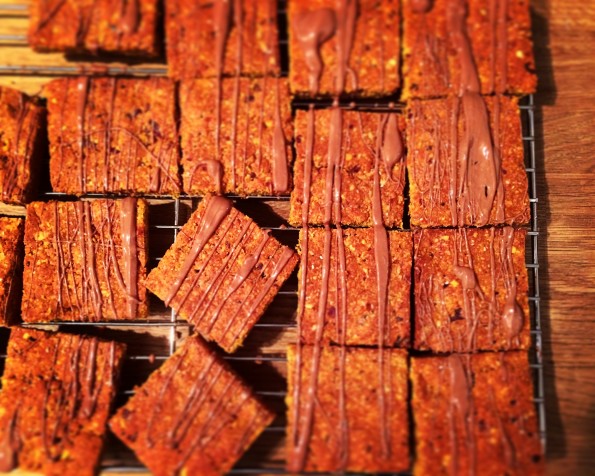 0
0
2
Please share