Protein Lemon and Blueberry Banana Bread Cheesecake
High protein, low fat and low carbohydrates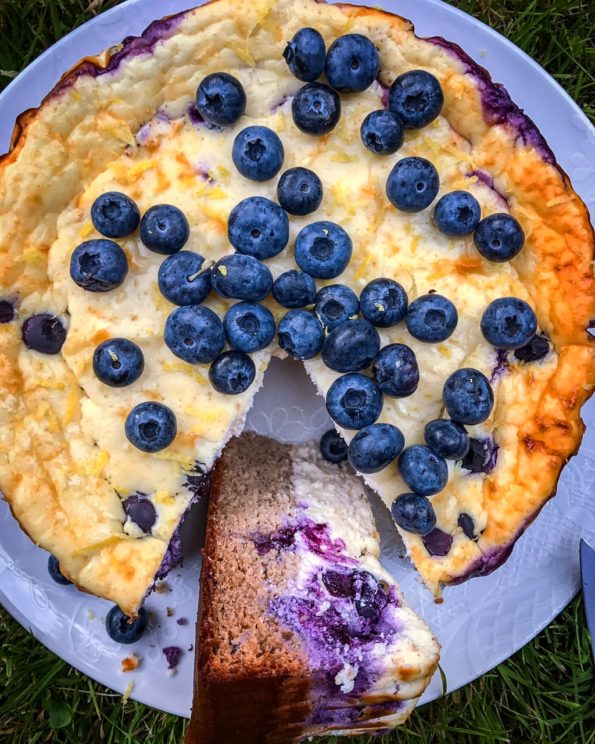 Who doesn't like good old moist banana bread.. but… who wouldn't like that tasty banana bread topped with luscious zesty protein packed cheesecake? Well…. I know I would, especially when it has layer of plump and juicy blueberries hidden in the middle J  I use my beloved NRGFuel whey isolate to enrich it with protein, and as for fats- I added good old natural Almond butter from Meridian.
So, wait no longer, and make this tasty Protein  Lemon and Blueberry Banana Bread Cheesecake
~~~~~~~
For the base
200g very ripe banana
1tsp baking powder
0.5tsp baking soda
70g Meridian smooth Almond butter
2 medium egg whites
85g natural fat free yogurt
60g NRGFuel Vanilla Whey isolate
100g oats
Preheat oven to 180'C and line 9in cake tin with parchment paper (I lined sides too, that's how it's easier to take cheesecake out of it when it's set)
Pop all of the ingredients in the food processor bowl and blend for a minute. Scrape the sides of the bowl at least once to get all the bits and pieces nicely blend together.
Pour the mix in to prepared tin and bake for 20min. When done, take banana bread out and let it slightly cool in the tin until you prep your cheesecake mix.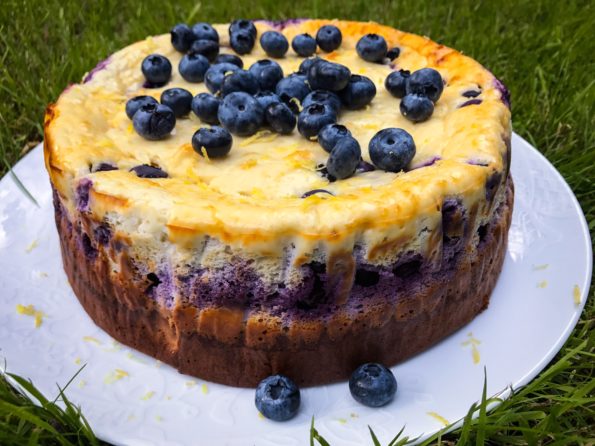 Reduce oven temperature to 160'C
Cheesecake
550g fat free quark or creme cheese
90g ripe banana
70g NRGFuel Whey isolate vanilla
2 large egg whites
1tsp baking powder
75g Sukrin or Truvia stevia sweetener
Zest and juice of 2 un waxed lemons
200g blueberries
Clean your food processor bowl. Place all cheesecake ingredients except blueberries. Blend well to even liquid. Scatter blueberries over baked banana bread, gently pour the cheesecake mix and pop the tin in the oven for 40-45minutes. Bake till sides are slightly golden and when moved it still has a wobble in the middle.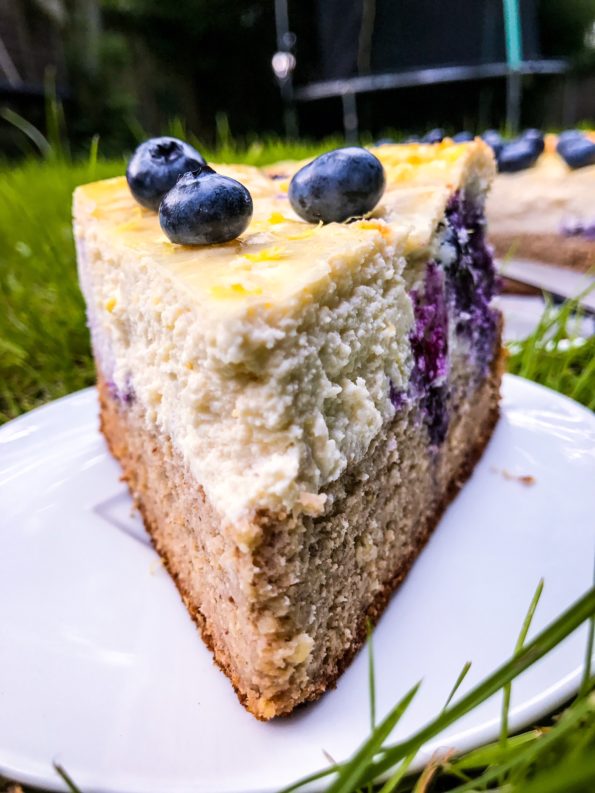 Remove from oven, cool completely in the tub, and then place in the fridge over night.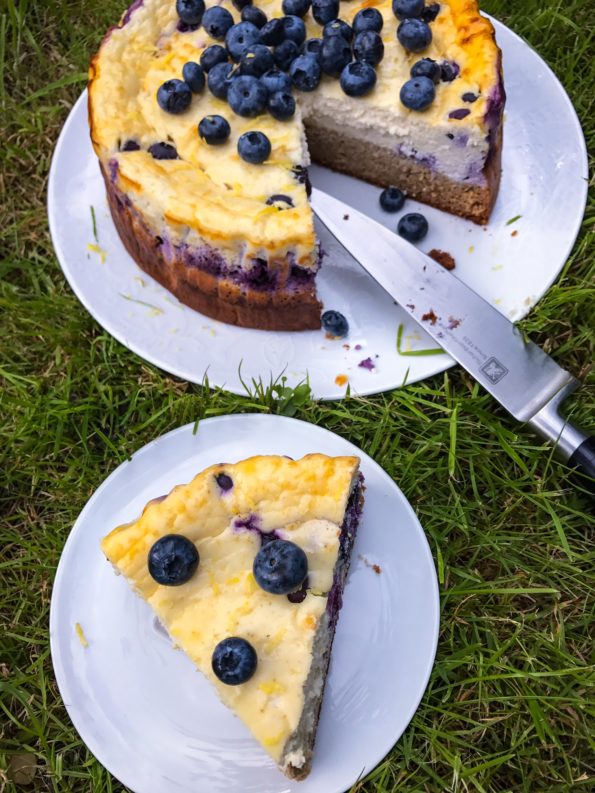 Serve on the plate with blueberries and lemon zest scattered over the top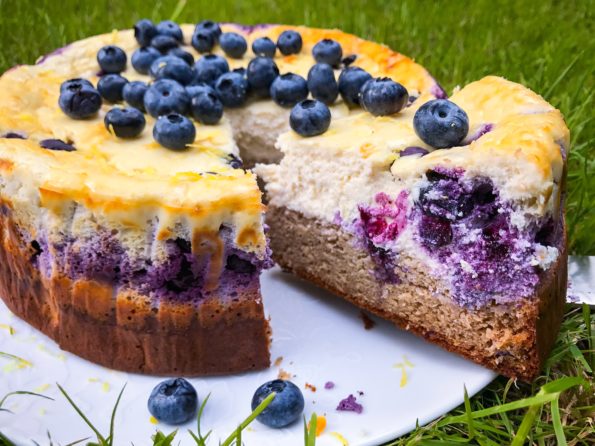 0
0
1
Please share