Protein Orange and Cinnamon Baked Doughnuts
(Refined sugar free, high in protein very low in fat)
Yields 25 mini doughnuts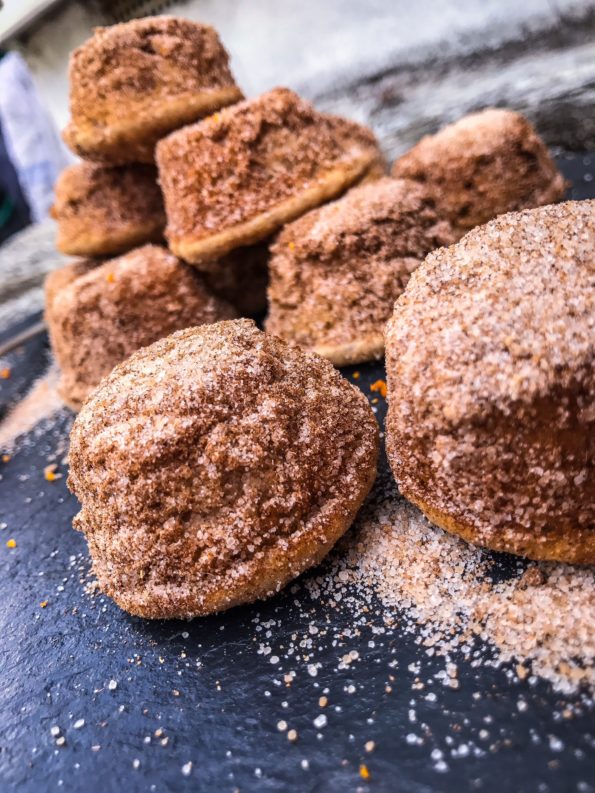 I made these doughnuts in a mini muffin tin. Why? Because I felt like making something little and cute J and I think they came out just like that. My idea was not to lose nice fluffyness of a doughnut we all know, and still have awesome flavour but with less damaging to the waistline. These little babies are baked, has very little fats added- only natural Macadamia nut butter, no flour and are packed with protein. If you wish, you can make them in a special doughnut tin or bigger muffin tins, but baking time will have to be increased by couple minutes.
~~~~~~
INGREDIENTS
Wet Ingredients
100g very ripe banana
170g fat free natural yogurt
1 large egg + 1 egg white
Pinch of salt
1tsp vanilla extract
45g Meridian Macadamia nut butter
60g zero calorie and carbohydrates Maple syrup
Dry Ingredients
110g Sukrin fat reduced Almond flour (or ground almonds)
1tsp baking powder
0.5tsp baking soda
65g NRGFuel Vanilla Whey isolate
60g brown rice flour
1tsp cinnamon
Zest of an orange
For coating
60g Truvia calorie free sweetener
2tbsp ground cinnamon
METHOD
Preheat the oven to 180'c and line mini muffin tin with cases. Set aside
Place all wet ingredients in to the food processor bowl and give it a whiz until all combined.
Take large mixing bowl, pour all your dry ingredients in in and mix it with a wooden spoon to combine. Now pour liquid mix in to the dry mix and stir in gently until no lumps left.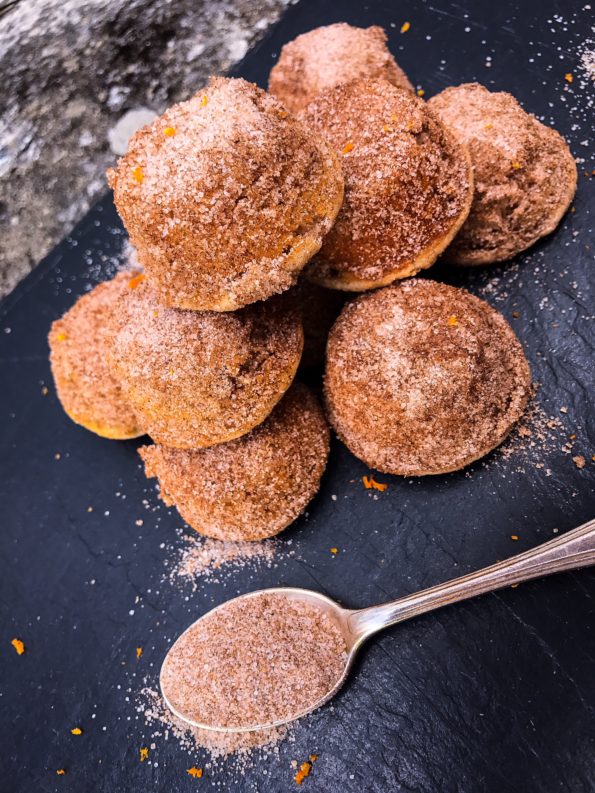 Using spoon fill muffin cases with batter. I would do only 3 quarters or so, as doughnuts will rise and puff up the top. Bake for around 10 minutes, or until slightly golden on the edges. Do not over bake, as desserts made with protein powders tend to dry out quite quickly.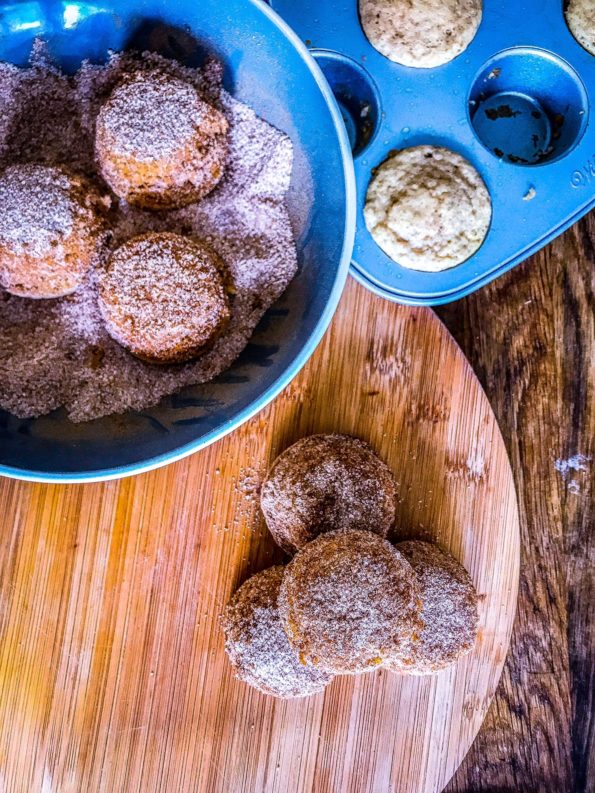 While they bake, in a small bowl mix your sweetener and cinnamon. Take doughnuts out of the oven, remove from the cases and pop them in the sugar cinnamon mix. Give a good roll around to coat all sides and place on the serving plate.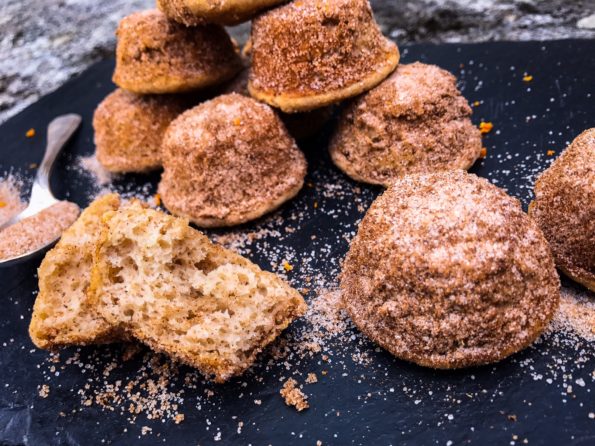 Enjoy
                                               Total                G per doughnut if made 25
_____________________________________________________________
Calories             1414cal                                 57cal
_____________________________________________________________
Protein                 124g                                      5g
_____________________________________________________________
Carbohydrates    83g                                       3.5g
_____________________________________________________________
Fats                      152g                                      6g
_____________________________________________________________