Salted Protein Peanut Butter Cups
(no sugar, gluten free, dairy free high in protein)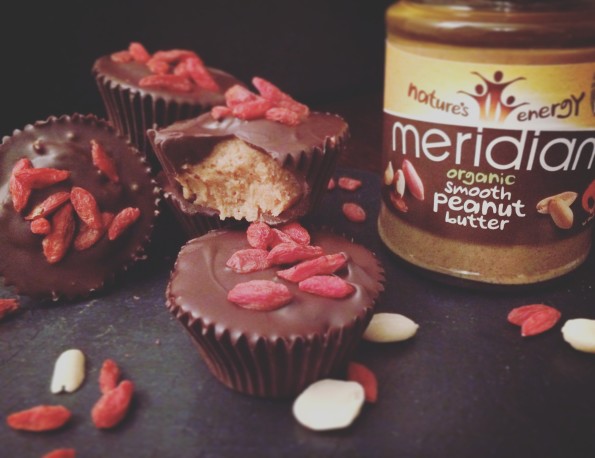 Yes, I know, who could resist gloriously smooth in the inside and chocolatey crunchy from the outside Peanut Butter cups?!? My love for PB and Chocolate combo is known for everyone, so I am sorry if repeat myself, but not sorry because this recipe is aimed for those, who count their calories, and watch their diet rather closely and totally satisfies every sweet tooth's cravings. Honestly, if you would give me to try this PB cup, and wouldn't say is sugar free and filled with protein- I would never believe you… well… until I will make it myself that is 😛 I do love my peanut butter, and for this one has to be only one and only all 100% nut filled jar of Meridian nut butter.
So, without a further do and wait, please see below the recipe for super easy, super tasty and super healthy version of my long time favourite- Peanut butter cup. I made it with 80% cocoa solids dark chocolate, but is you don't like the bitter taste- use 50-50 milk/dark or just milk chocolate.
~~~~
INGREDIENTS (makes 6)
For the chocolate cases
200g Dark chocolate,I used 80% cocoa solids,but you can use milk choc,then opt out Sukrin
1tsp Sukrin Powdered sugar replacement- 0cal
For the Filling
125g Natural Meridian Peanut Butter
30g Protein Powder ( I used vanilla flavour but any flavour will do)
2tbsp Sukrin Powdered Sugar replacement
4-5tbsp Unsweetened Almond milk, check on the consistency.
Good pinch of fine pink Himalayan salt
Handful of Goji berries for decoration
METHOD
Prepare 6 mini cupcake cases by putting them in the tin.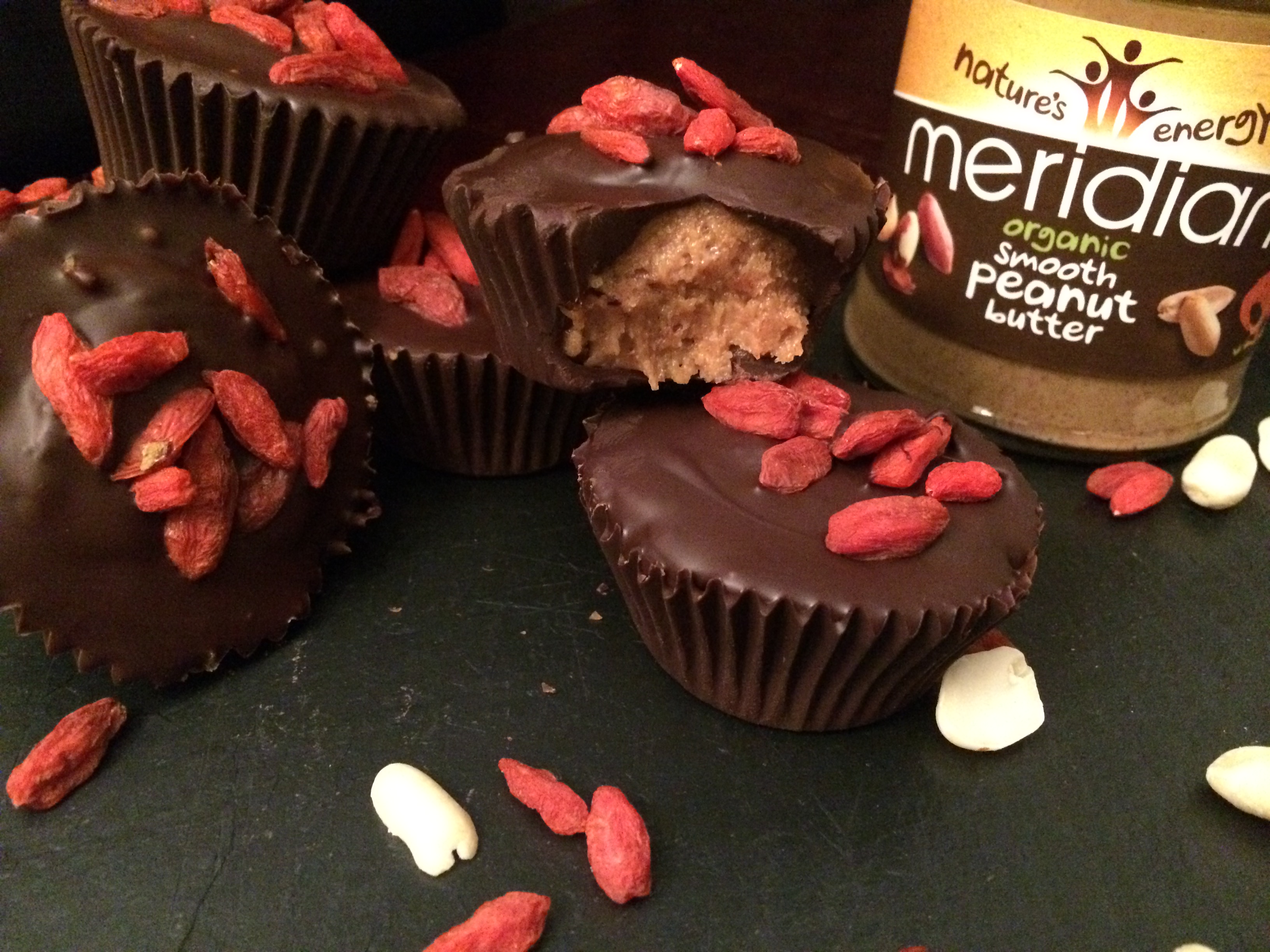 In the heat proof bowl, brake chocolate in to small pieces, sprinkle with Sukrin Powdered sugar replacement and place in the microwave on a medium heat and melt it by 30sec bursts mixing it in between.
When chocolate is melted, place teaspoon of chocolate in to each of the cases and lift chocolate on the sides with he spoon to coat it well to the top. Place in the fridge to set until prepare the filling.
In the bowl, place peanut butter, protein powder, Sukrin, salt and almond milk (start with 4 spoons and see if more needed) with a fork or spoon mix ir very well until smooth even consistency reached. To be honest, if you like thicker texture, that might be enough, but if you like your PB cups little bit softer cantered- add one or two table spoons of almond milk
Now take out the prepared chocolate cups, divide peanut butter mixture between them, dip your finger in water and even the surface and press them down a bit. If remaining chocolate has gone little hard, just place it back in the microwave for 30 second to soften.
With the same teaspoon divide the remaining chocolate  on the cups to fill them and place some goji berries on top for a little bit more goodness. Put them back in the fridge for at least 30minutes to harden, and then, you more than welcome to tuck in. Just don't forget to remove the paper wraps hahaha…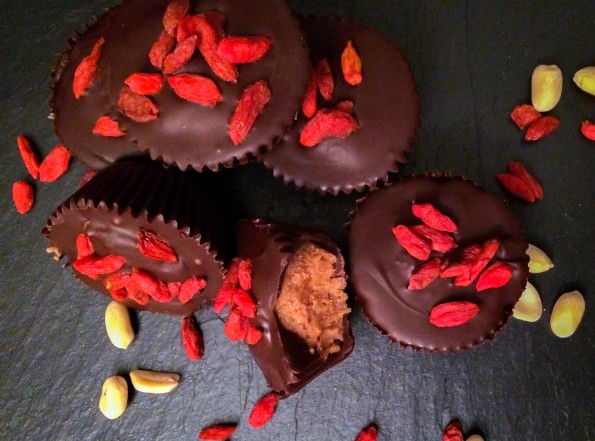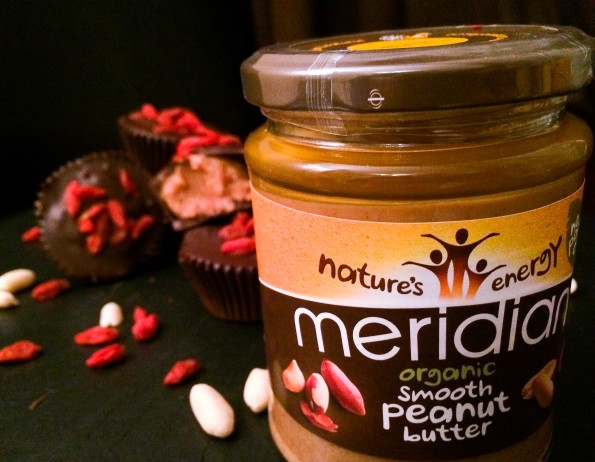 0
0
5
Please share