Soft Nutty Cookies
(Gluten free, sugar free)
Makes around 16-18 cookies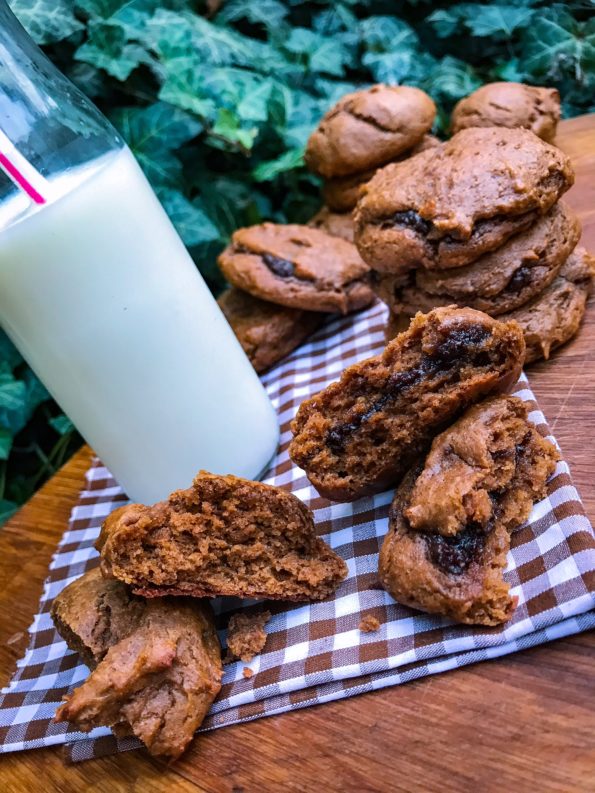 These cookies are beautifully soft, contains no refined sugars and are packed with Nutty protein and filled with chocolatey Hazelnut spread. It is from Meridian, which contains no artificial nasties, just simple natural ingredients. If you don't have it at hand…you can make your cookies without the filling.
~~~~~~
INGREDIENTS
1 large banana (around 160g)
150g Meridian smooth peanut butter
Pinch of sea salt
0.5tsp baking soda
0.5tsp baking powder
1tbsp fat free natural yogurt
1large free range egg
100g Sukrin peanut flour 
You can use same quantity of Nutty Peanut Butter Protein from That Protein instead if you wish.
100g Sukrin Gold brown sugar alternative
30g Coconut flour I use Coconut Merchant
Filling
100g Meridian Cocoa Hazelnut spread
30g Meridian Maple syrup
METHOD
Preheat the oven to 180'C and line baking sheet with parchment paper.
Now, pop all cookie ingredients in the food processor bowl and blend until smooth. Scrape the sides of the bowl to get everything blended well.
In other small bowl mix Meridian Cocoa Hazelnut spread with maple syrup and set aside.
Some cookies I made with filling and some without. The amount of filling will be enough for around 8 cookies. So if you wish to fill them all, you might need to increase the quantity.
Take a spoon and put the dollop of cookie dough on the baking sheet leaving couple inches gaps. Flatten them little bit and put teaspoon of filling in the middle. Then put cookie dough on top covering the filling.
Pop them in the oven for 10 minutes. When done, take out and leave to cool on the baking sheet for 5-10minutes and the transfer on to wire rack to cool completely.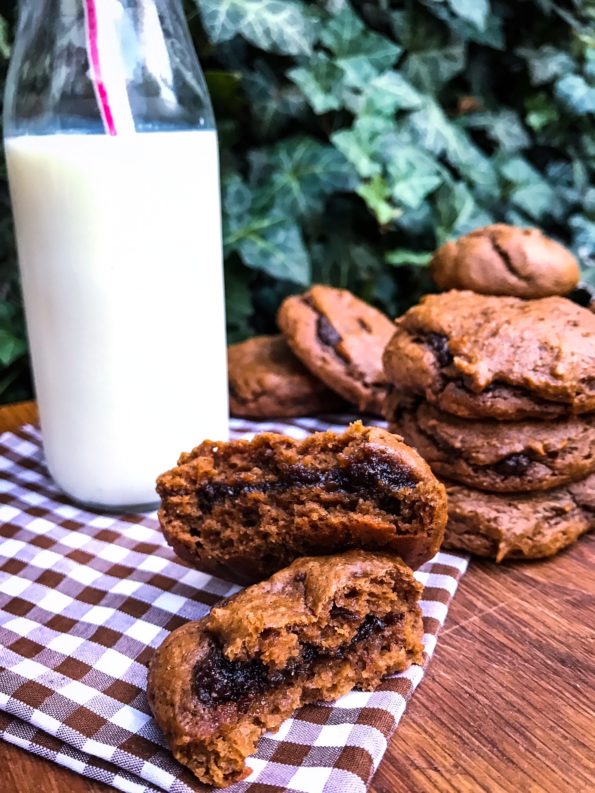 Enjoy with cup of tea or glass of cold milk.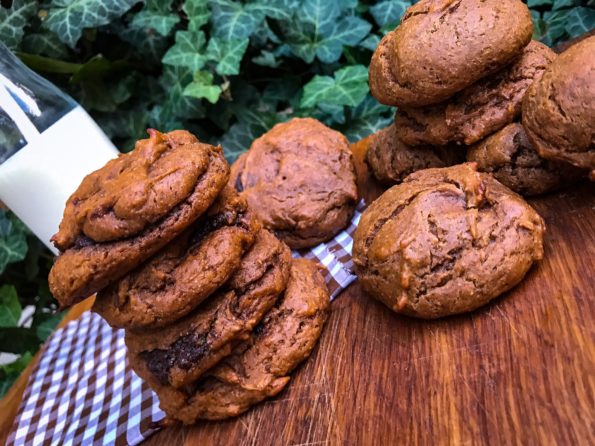 Always keep your cookies in air tight container.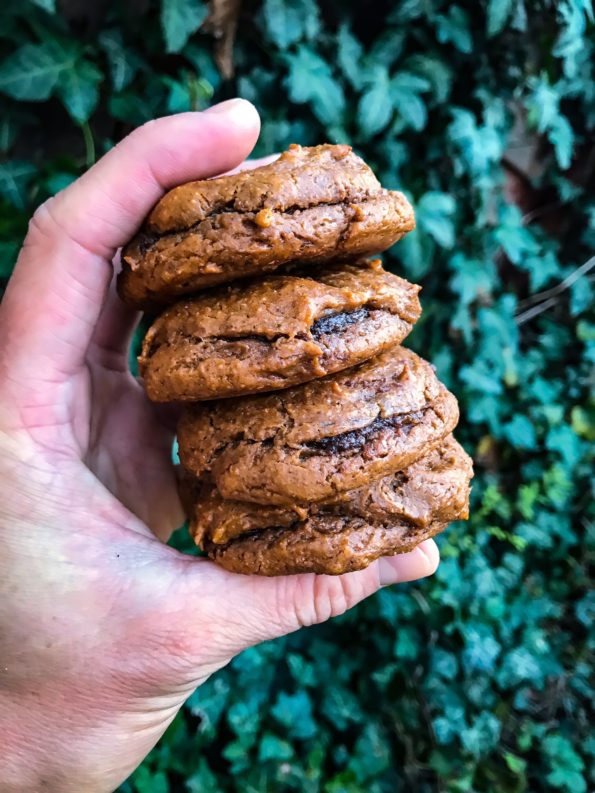 0
0
2
Please share