Wholesome Banana and Oat muffins
(Vegan, sugar free, gluten free)
Makes 12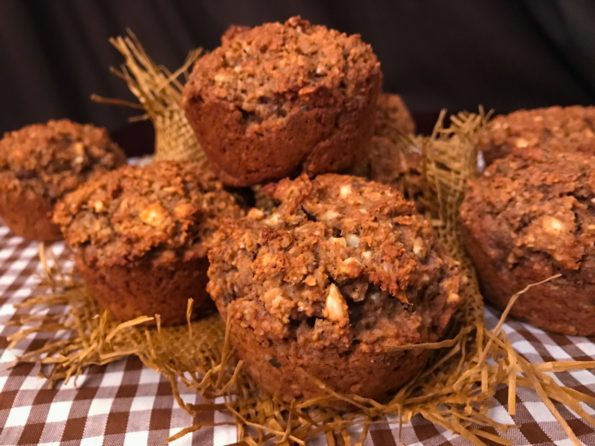 We all love muffins, whether that would be for breakfast with coffee or nice treat for tea. These gorgeously moist and packed with fibre muffins are vegan sugar free not so guilty treat any one can enjoy. You can treat your kids in the evening with a glass of milk before bed, not being scared for them to bounce off the walls after, as they contain no sugar, and only good wholesome ingredients.
INGREDIENTS
300g very ripe bananas
120g apple (peeled, cored and chopped)
85g Alpro simply plain yoghurt
10g Meridian crunchy almond butter
60ml Meridian Maple syrup
140g oat flour
35g flaxmeal
55g Sukrin Peanut flour
35g Sukrin Almond flour
1tsp bicarb soda
1tsp baking powder
10g tapioca or potato starch
90g varied seed mix ( like pumpkin, sunflower, linseed)
60ml filtered water
65g chopped nuts
METHOD
Preheat oven to 190'C and line with muffin papers
Firstly, place bananas, apple, yoghurt, crunchy almond butter and maple syrup in to food processor and blend until all combined and blended in to liquid.
Now transfer all to large bowl and add the rest of the ingredients. Mix all very well, but not beat, as the muffins will not rise and become chewy.
Divide batter between 12 muffin cases and bake for 25minutes.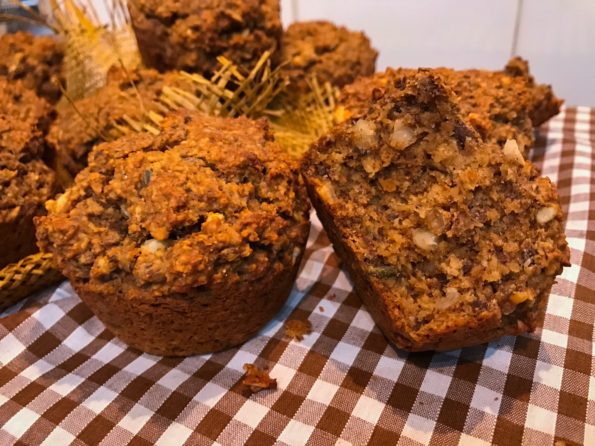 Transfer on wire rack to cool before eating 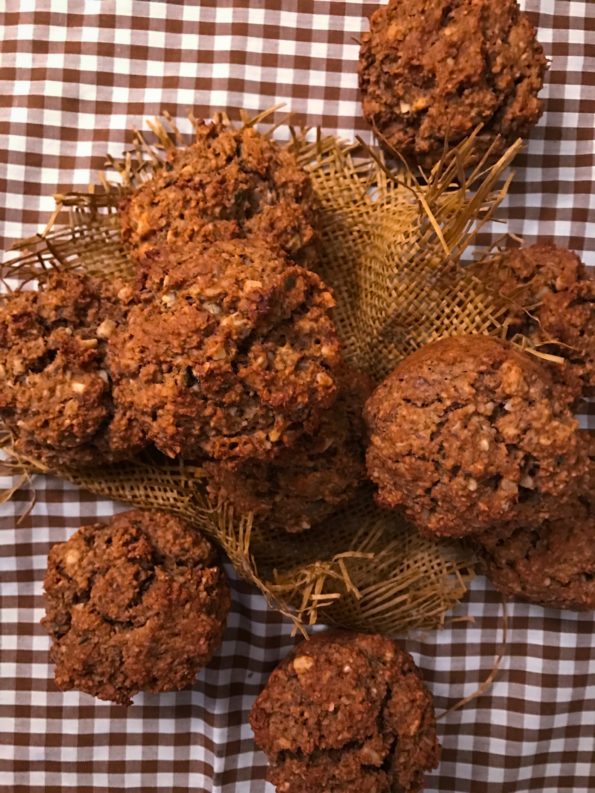 0
0
1
Please share