Black Forest Proats and Chia Pudding
High in protein, packed with good fats and can be made Vegan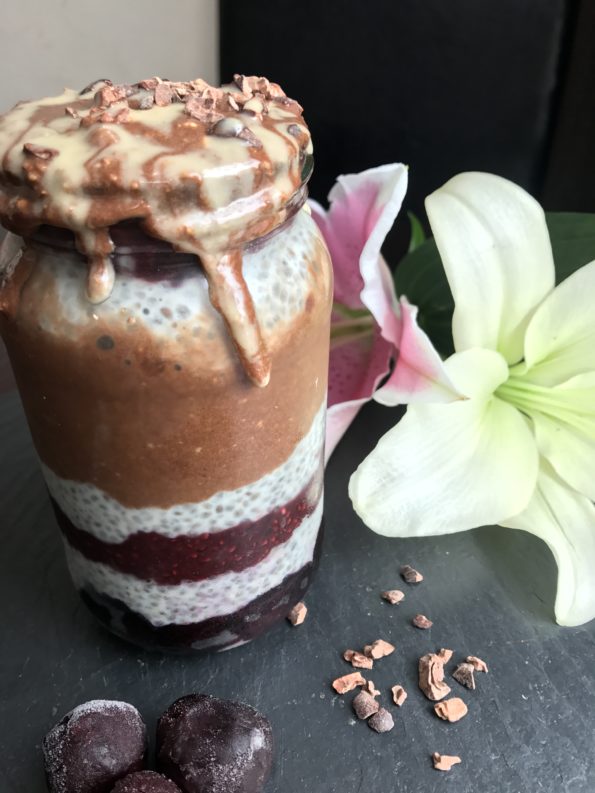 Great idea for protein packed breakfast.
Cherry chia jam
120g frozen black cherries
1tsp acai berry powder
20g Chia seeds
Little squeeze of lemon
2tbsp water
1tbsp maple syrup
Pop everything in to the food processor (or use blender) and blend till creamy. Put in the air tight container and place in the fridge over night or at least 3-4 hrs
Vanilla Chia pudding
40g Chia seeds
Few Sukrin Vanilla flavour stevia drops
Drop of vanilla extract
150ml Alpro Cashew milk
10g NRGFuel vanilla protein (to be mixed in before serving)
Grab a jar or any other container with lid. Put all Chia pudding ingredients in it, close tight and shake well. Leave to thicken in the fridge over night for minimum 3hr.
Chocolate Proats
30g rolled oats
1tsp cocoa powder
1 scoop NRGFuel chocolate whey isolate
Few Stevia drops
Same, in the small container place all above, give it a mix and pop in the fridge over night.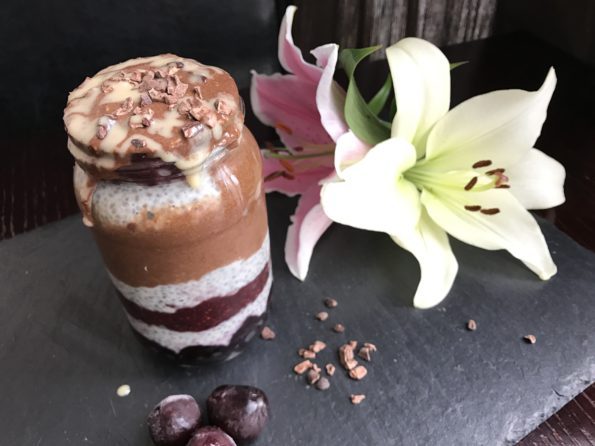 When ready to eat, layer these gorgeous creamy layers with some cocoa nibs and Meridian nut butter- I used teaspoon of Macadamia nut butter 😻