Fudgy mulberry and almond Chocolate torte
(Flourless and Refined sugar free)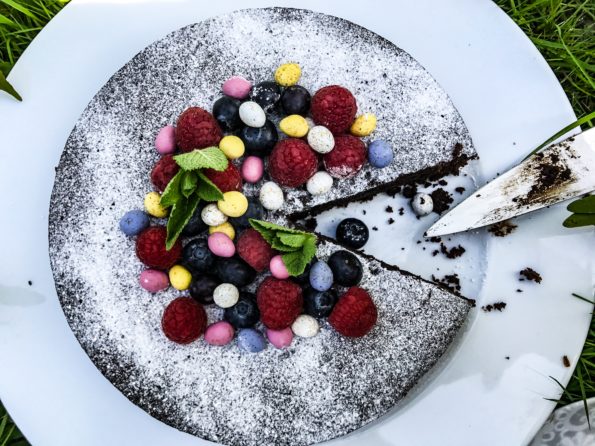 Or other words- my take on Torta Caprese. There are many claims on what is the best chocolate cake… some people like it soft and airy, some people like it dense and heavy… but I love it this way- light, yet extremely fudgy… not overly sweet and rich, hugging the mouth with melt in the mouth dark chocolate goodness with a hint of coffee….to be fair, this tort is one of the best chocolate creations I've made so far… and- it is extremely easy and straight forward to make. So there, put your apron on, and let's make it!
~~~~
INGREDIENTS
135g ground almonds
100g dried white mulberry (blitzed to flour)
300g of good quality dark, at least 74% cocoa solids chocolate
180g unsalted butter (cubed)
180g Coconut sugar, I used Coconut Merchant
1tsp fine instant coffee
5 medium eggs (room temperature, separated yolks from whites)
Pinch of sea salt
Sugar powder alternative (like Sukrin) to dust the top, or can make a ganache by melting equal parts of dark chocolate and cream and pour over the cake.
METHOD
Line 20cm spring form cake tin with parchment paper, set aside. Preheat the oven to 170'C
In a heat proof bowl add cubes butter, sugar, chocolate and salt. Place in the microwave and melt on  high setting stirring every 30 seconds to melt evenly, or Bain Marie and melt until smooth whisking occasionally. When done, let it cool down slightly before whisking in egg yolks. Now add the flours and coffee and give it a mix with a wooden spoon or spatula.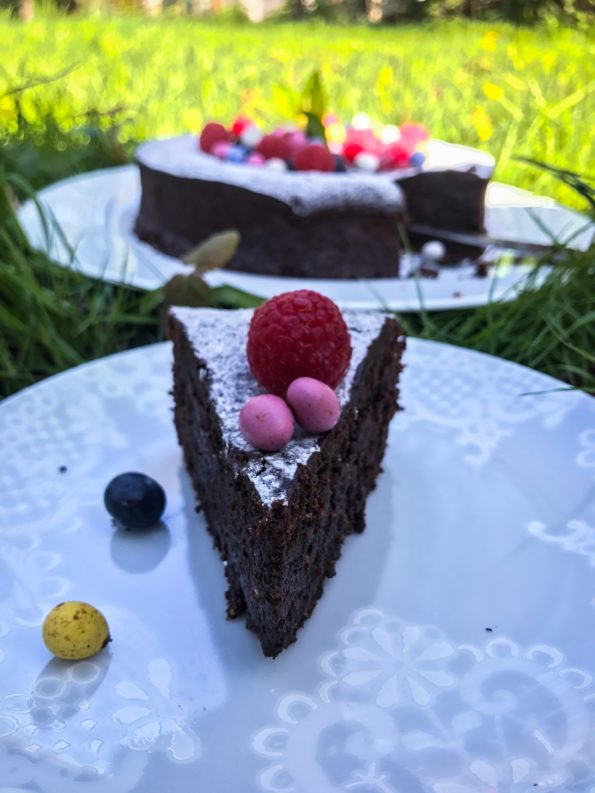 In a separate clean-bowl beat the egg whites to soft peak and gently fold them gently in the flour mix.
Now pop in the oven and bake for 35minutes. (do not over bake as it will lose the fudgyness)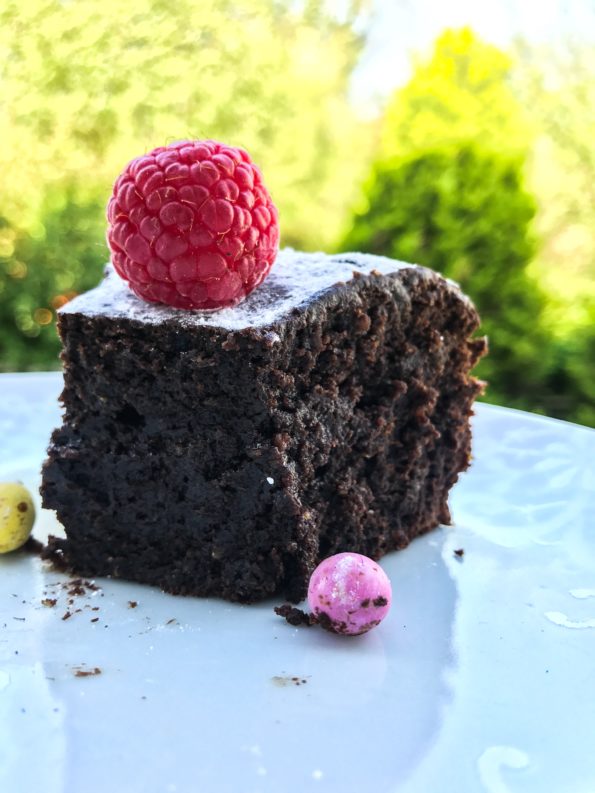 When done, leave to cool in the tin for
15-20 minutes, then remove sides of the tin and cool down completely on the wire rack.
Decorate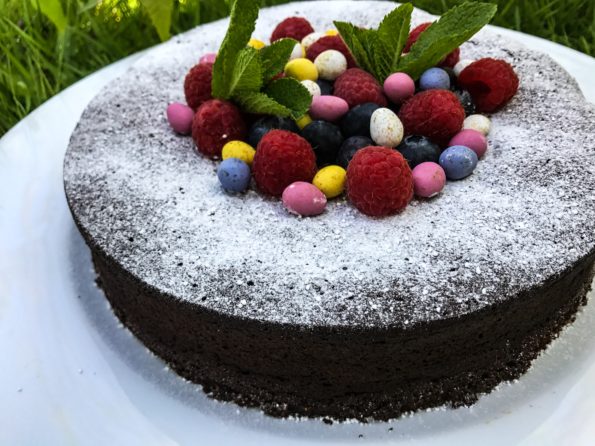 and it is perfect to make if you have some left over chocolate from all the Easter eggs. But i would still advice to use high cocoa contents chocolate 🙂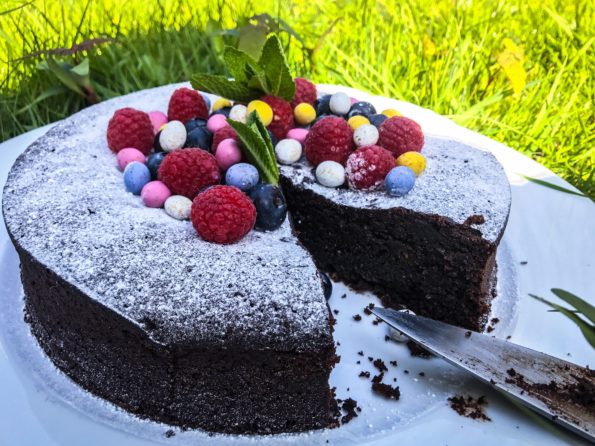 0
0
3
Please share