Vegan Gin and Lemon Banana Blueberry Cake
(Vegan, gluten free and sugar free boozy treat)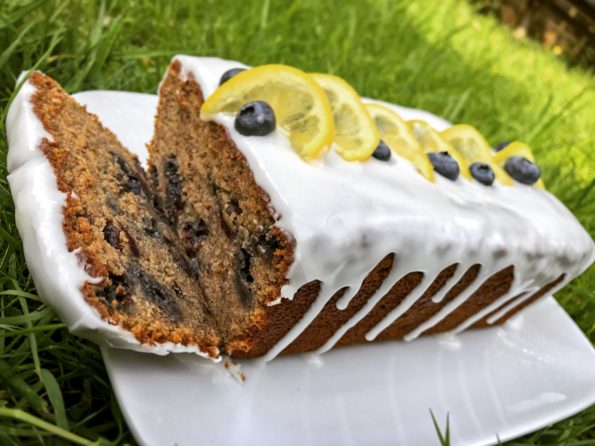 I had a bottle of Bombay Sapphire in my pantry and came up with the idea to make something with it..  As I am on my usual mission to create healthier alternative to fatty and sugary bakes, this one hits all the spots- it has no added fats like butter or oil, no flour or refined sugar. Basically you can indulge on a cake without feeling guilty to gain those extra pounds…well.. maybe just get little bit tiddled 😛 This cake is packed with fragrant citrusy aroma with a slight hint of gin. It is moist but yet very light. Basically- try and you will see yourself 😉
~~~~~~
INGREDIENTS
Wet ingredients
300g very ripe bananas (around 2 medium)
150g coconut sugar (I use Coconut merchant)
280g coconut cream ( I used can of  Coconut Merchant coconut milk kept it in the fridge over night and scraped off the cream set on the top)
1tsp vanilla essence
Zest and juice of 2 lemons
60ml gin ( I used Bombay Sapphire)
Dry ingredients
150g ground almonds
40g ground flax seed
120g stone ground brown rice flour
80g buckwheat flour
1tsp baking powder
1tsp baking soda
150g blueberries
6tbsp of gin to soak baked cake
Gin and Lemon Drizzle
2tbsp gin
Juice of 1 lemon
Sukrin Icing sugar alternative, add so much until you get thick cream consistency when mixed in to gin and lemon juice.
(If you can't get hold of calorie free powdered sugar alternative, you can use ordinary icing sugar, but then, it will not be sugar free all around cake)
To be honest, you don't have to make a drizzle, you can just soak it with gin and freshly squeezed lemon juice. It will be just as nice 😉
~~~~~~
METHOD
Preheat the oven to 170'C and line 23x13cm bread tin with parchment paper.
Now place all wet ingredients in to the food processor and blend till evenly combined and no lumps left.
Secondly, in a large bowl mix all dry ingredients (except blueberries) and pour in the blended wet mix. Grab a spatula and gently fold everything until combined. Now throw your blueberries, mix once again and pour the batter in the prepared tin.
Baked for around 45-50 minutes, or until skewer inserted in the center of the cake will come out clean. You might want to cover the top of the cake with some foil after 30 minutes of baking for it not to brown too much.
When done, take out of the oven, pierce the top with a tooth pick until still hot and soak it with 6tbsp of gin all over the top. Leave in the tin for another 15 minutes, then using the parchment paper lift it out of the tin and put on to the wire rack to cool down completely before drizzling.
To prepare the drizzle, pour the gin and squeeze the lemon in the small bowl and add powdered sugar alternative (or icing sugar) little bits at a time mixing well with a spoon or fork until thick cream consistency achieved. Pour over the cooled cake and let it drip off the sides pushing it slightly to the sides.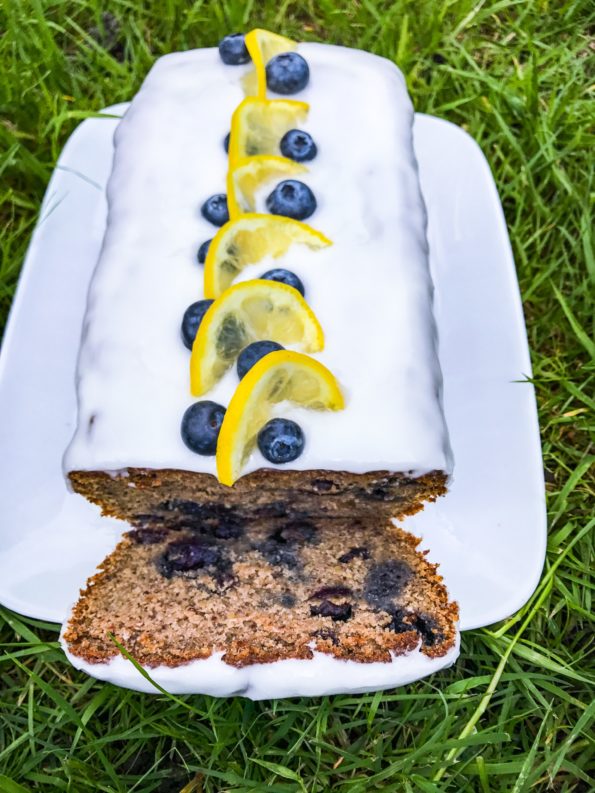 NOTE: if you want to skip the drizzle part, 'feed' just taken out of the oven cake not only with 6 table spoons gin but also juice of 1 lemon.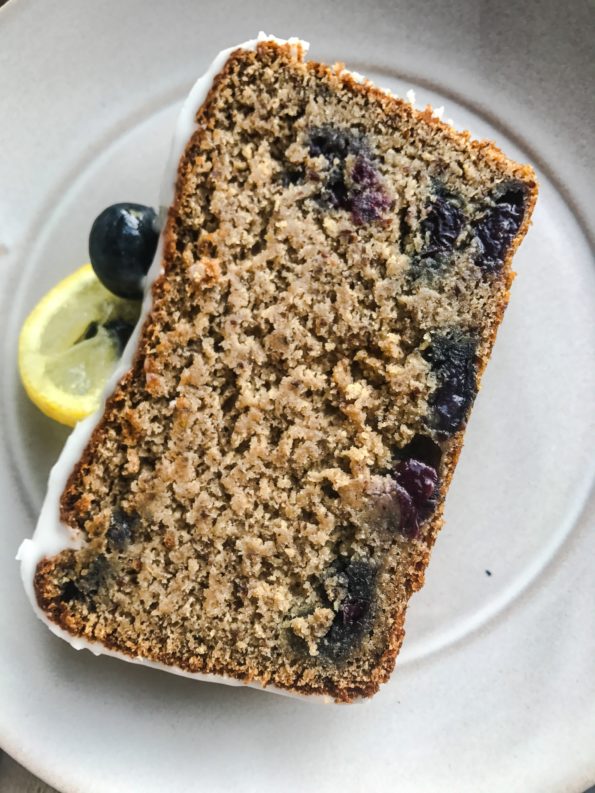 Trust me, it will be same just as nice as drizzled version 😉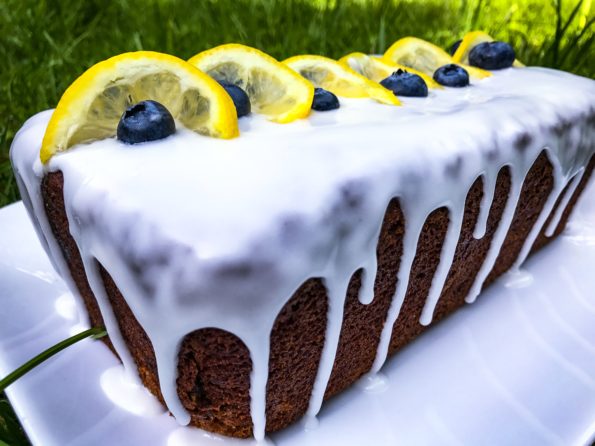 Yum ^_^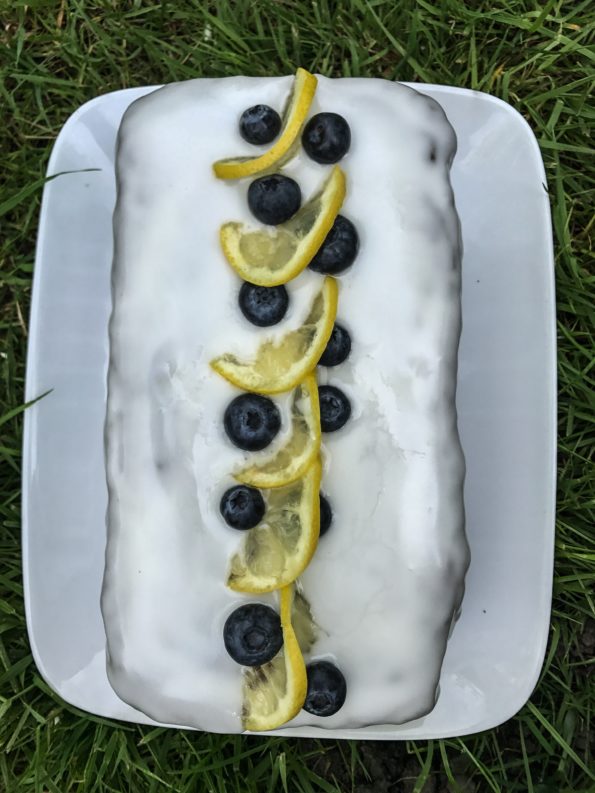 0
0
1
Please share