Guilt free Protein Marshmallows
(refined sugar free, gluten free, egg free, low fat, protein filled)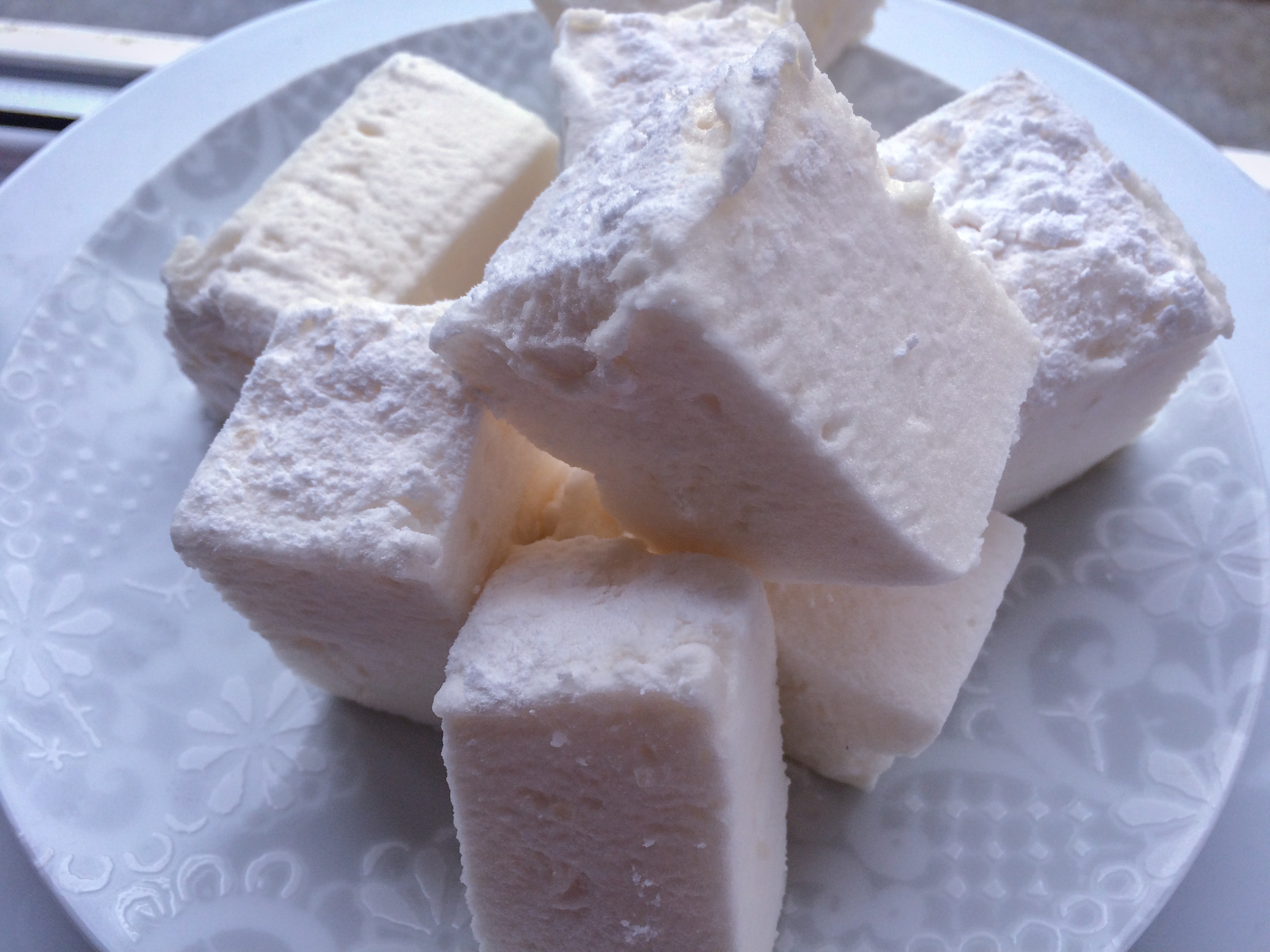 As for the popular demand, I am sharing super easy… super tasty… super fluffy healthier version to the marshmallows we all know.
This glorious protein fluff contains hardly any calories, high in protein and refined cane sugar free. It is perfect treat if you looking after your calorie intake, or generally cutting down on your sugar consumption. You most probably ask- how!?! If you want to know how, here, I'm sharing the recipe, and patenting it hahaha against ownership steals, as it is a result of my one and only creative mind which usually creates all the recipes I make and share with you.
~~~~~
INGREDIENTS
450g Water
32g Powdered gelatine
45g Protein powder (flavour of your choice, I used vanilla)
40g Truvia (you can use other sweetener of your choice if desired)
A touch of vanilla extract and pinch of salt
1 table spoon of honey or agave nectar, or more sweetener.
And some arrowroot powder to sprinkle the top for it stop from sticking.
METHOD
Lightly Grease and line with parchment paper 20x20cm square tin. Let the paper overhang the sides of the tin so it will be easier to lift the marshmallow out when set.
Now, measure the water in to the jug, pour half of it in a medium sized pot, add the sweetener and turn the heat to medium/low.
While your pot is on the stove, in the left half of the water add powdered gelatine and protein powder. Whisk well with a whisk or a fork unlit all is dissolved and leave to stand until the sweetener/water mixture in the pot is boiling. Gelatine will bloom over 5-10minutes
Take the sugar thermometer and place it in the pot with water. Simmer gently until thermometer will reach at least 105'C.
Pour the water with gelatine and protein powder in a clean stand mixer bowl with whisk attachment. If you haven't got one, you can easily use hand held mixer. I am warning though, whipping process will take around 15 minutes so hand held mixer might get warm hehehe. As we not using cane sugar the whipping process takes longer to form a fluffy consistency.
Now, switch on the mixer and beat the gelatine and protein powder mix for a minute. Take boiling water which reached 105'C off the stove and start adding it very gently slow stream in to the gelatine mix whilst your mixer is on the medium speed. When done adding boiling water from the pot, increase mixer speed to maximum and whip all for about 15 minutes or until it all comes together to a glossy stiff consistency.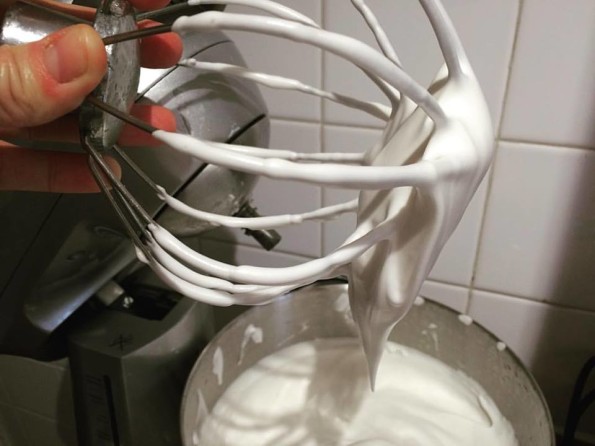 Cover the bottom of lined tin with a thin layer of arrowroot starch, tip out the marshmallow fluff in to the thin, spread and even the top, lightly sprinkle with arrowroot start to prevent it from sticking and place in the fridge to set. Preferably overnight.
When ready, lift out of the tin, grab sharp knife and slice to the size you desire.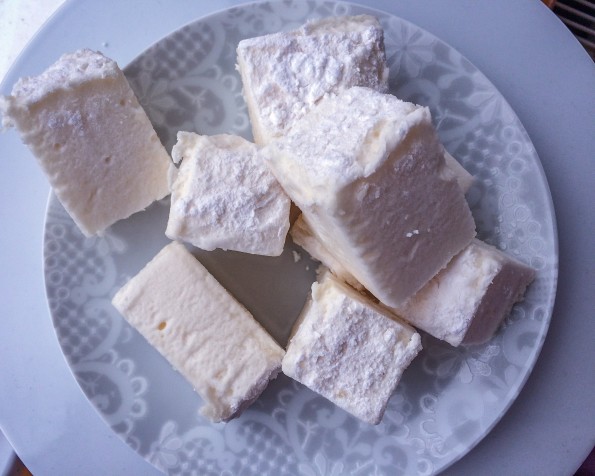 If you wish to spice things up, why not melt some dark chocolate and drizzle, or dunk the marshmallow squares in it? It is a beautiful treat which flavours can be improvised by adding different flavour protein powders.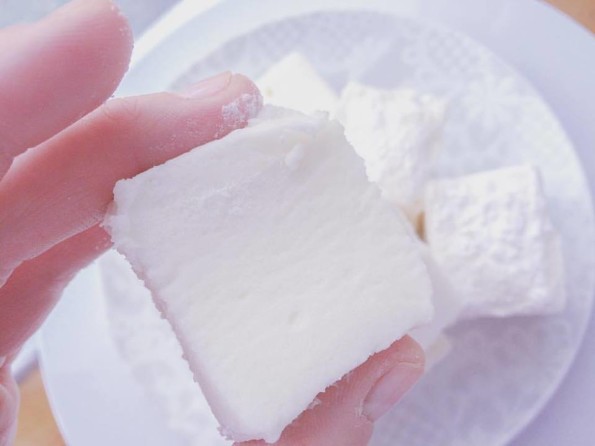 Enjoy!!!
Check out the —–> Video
0
0
100
Please share