Vegan Peanut Butter Protein Energy Bites (makes around 20-24 balls)
(Vegan, Raw, Sugar free and gluten free high in protein treats)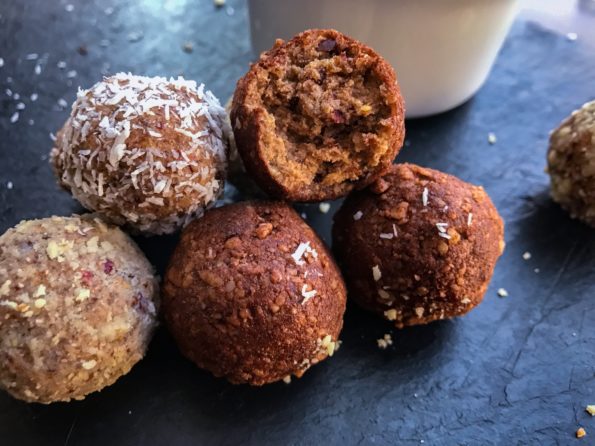 I have these protein balls made and stored in air tight container in my freezer all the time. Sometimes i pop them in my gym bag to have after training, as there are packed with protein, good fats from natural Peanut butter and just right amount of carbohydrates to help muscle recovery after heavy training session. These protein balls are Raw, therefore all vitamins and fibre are not lost whilst baking.
~~~~~
INGREDIENTS
40g Rolled Oats
65g NRG Fuel Super Whey Isolate( I chose Chocolate flavour)
20g Ground flaxseed
2tbsp Coconut Merchant coconut oil
130g Meridian Crunchy Peanut Butter
80g soft Medjool dates
2tbsp filtered water
40g tangy dried cranberries
For coating
Some shredded coconut, raw cocoa or ground nuts
METHOD
Pop all the ingredients apart from cranberries in the clean food processor bowl and give it a good whizz until sticky texture formed. Now add the cranberries and whizz roughly one more time to incorporate (sharpness of cranberries will cut through the sweetness of Peanut butter and protein powder very nicely)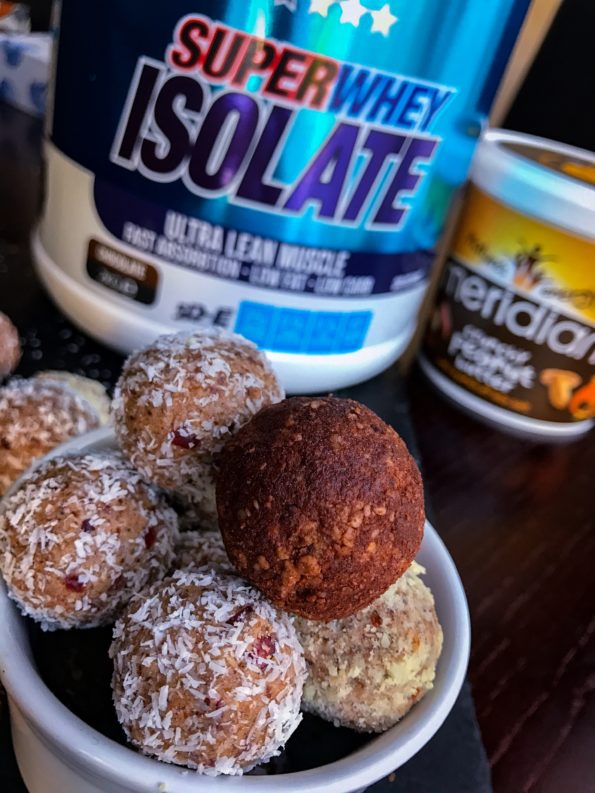 Now form as even as possible balls by rolling them in the palms of your hands and coat with the topping of your choice.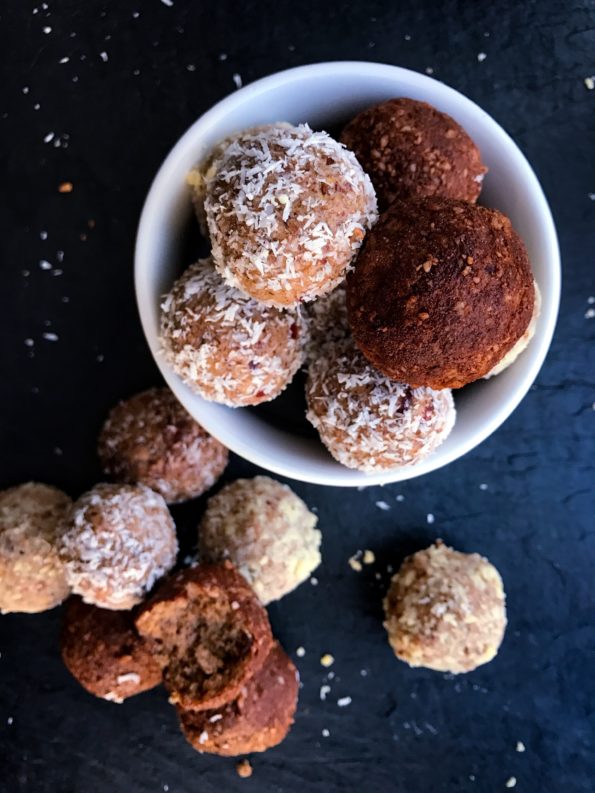 Keep refrigerated in air tight container for a week, or freeze for a month.