'Pick Me Up Granola'
(Refined sugar free, vegan and can be made gluten free with GF oats)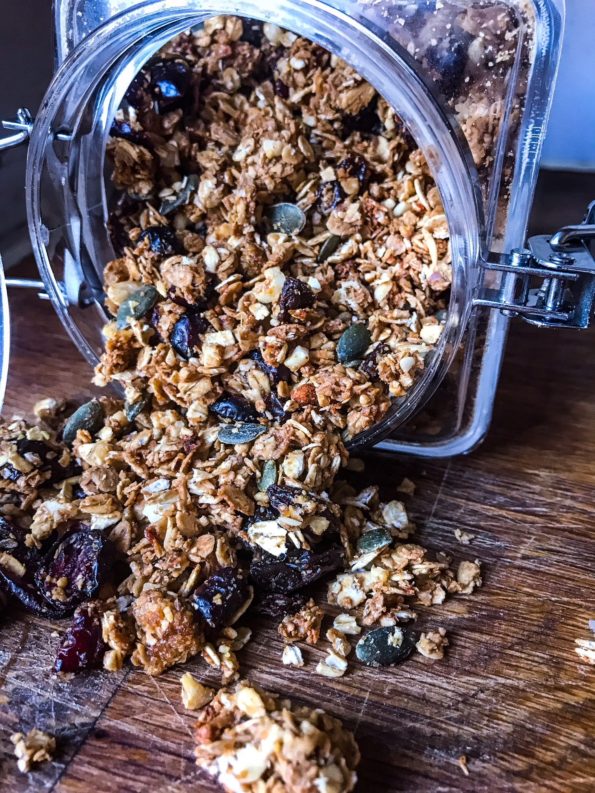 Who doesn't like super crunchy, super tasty granola for breakfast? Topped with fresh fruit and natural or coconut yogurt, sweetened with Meridian syrups with added hint of coffee to give that little extra kick in the morning. I love to layer it with chia puddings and berry nicecream.
If you plan to treat your kids with this granola, I would advise to opt out from espresso powder.. or make two batches, because trust me, it will go very quickly 🙂
~~~~~~
INGREDIENTS
Dry ingredients
400g rolled oats (gluten free if have intolerance)
100g juicy dried cranberries
80g chopped mixed nuts (like hazelnuts, walnuts, pecans and almonds)
100g sultanas or raisins
50g dried white mulberries (optional)
50g milled linseed, with sunflower seeds and chia seeds
30g desiccated coconut
50g pumpkin seeds
Wet ingredients
80g Meridian maple syrup
60g Meridian date syrup
80g natural nut butter ( I use Meridian cashew or almond butter)
Pinch of salt
30g could coconut syrup or coconut honey from Coconut Merchant
20g Coconut Merchant organic extra virgin coconut oil
3tbsp espreso powder (optional)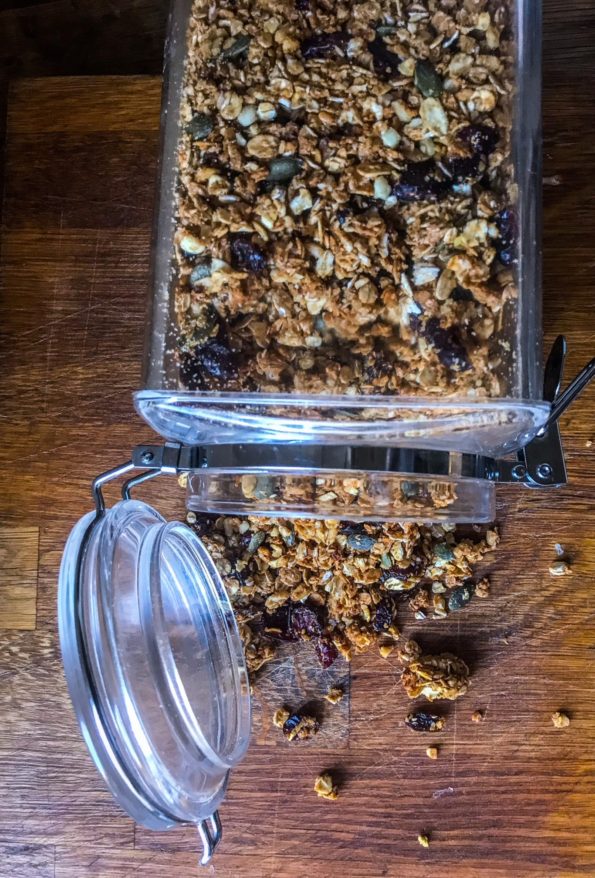 METHOD
Preheat the oven to 160'C and line large oven tray with parchment paper.
In a large bowl mix all your dry ingredients. Then, in a medium heat proof bowl mix and melt all wet ingredients (together with espresso powder if using) in the microwave or over the at with slightly simmering water.
Pour wet mix in to dry, mix well with a wooden spoon so all dry ingredients will coat well.
Pop in the oven and bake for around 20-25 minutes , mix at least 2 times during the time so all bekes evenly until golden brown.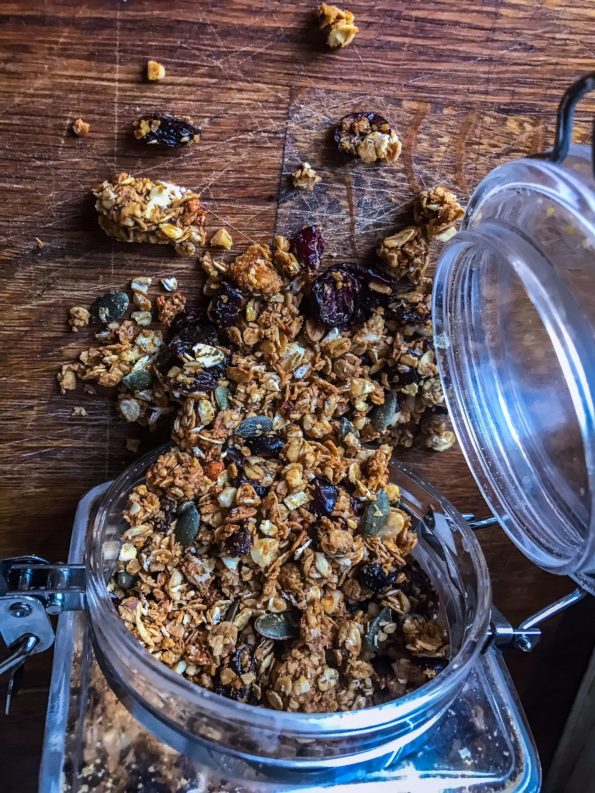 Take out of the oven let it cool completely on the tray and then transfer in to air tight container ready to enjoy 🙂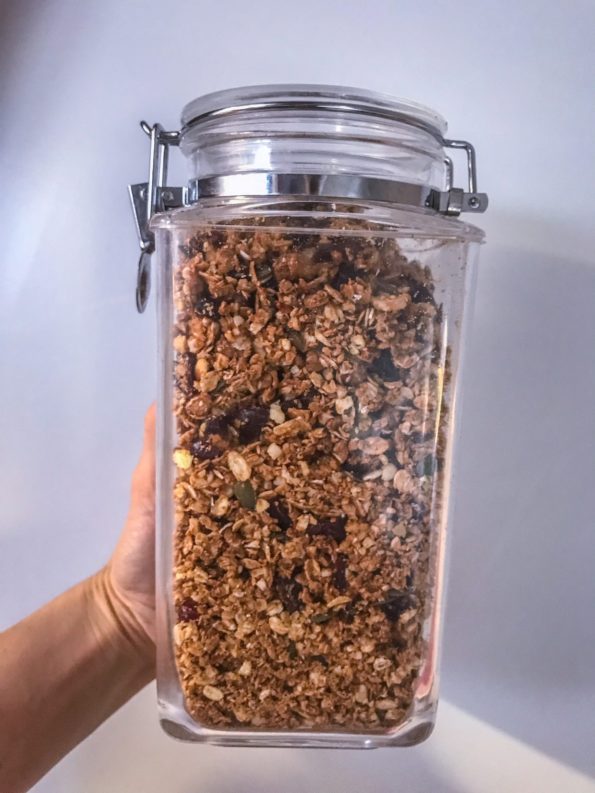 13
0
1
Please share