Protein Blackberry and Almond butter Flapjacks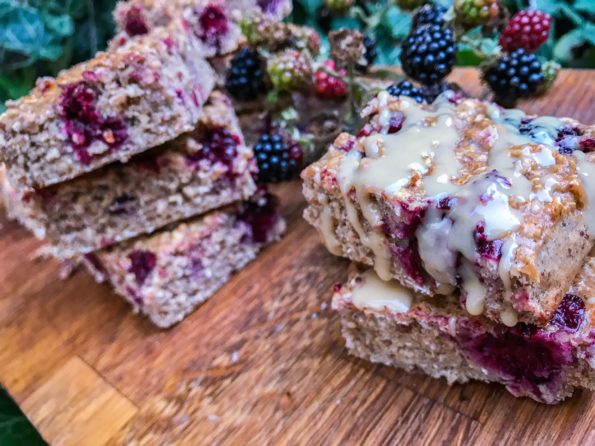 They are very easy to make, you can substitute berries with anything else you have at hand- like blueberries, strawberries or any other fruit… they are delicious home made treats which can be eaten as a pre or post workout snack, or even breakfast with cup of coffee- to give you that needed energy and recovery boost to kick start your day.
For my flapjacks i used Meridian Maple syrup to sweeten them, but if you wish, you can use low calorie/ zero sugar Maple syrup or Fibre syrups from Sukrin
~~~~~
INGREDIENTS
300g oats (gluten free if intolerant)
1tbsp ground cinnamon
60g NRGFuel Vanilla Whey isolate
200g Very ripe bananas
120g Meridian crunchy almond butter
140g Meridian maple syrup
zest of 1 lemon
200g Fresh or frozen Blackberries (or any other fruit or berries)
METHOD
Preheat oven to 180'C and line 20x20cm square tin with parchment paper.
Now, pour your oats in a large bowl and set aside.
In a food processor bowl blend together rest of the ingredients (except berries) and pour the  mix over the oats. Grab wooden spoon, give it a mix till all well combined.
Now pour half of the mix in the prepared tin, even the surface, scatter the berries over and top it of with the rest of the oaty mix.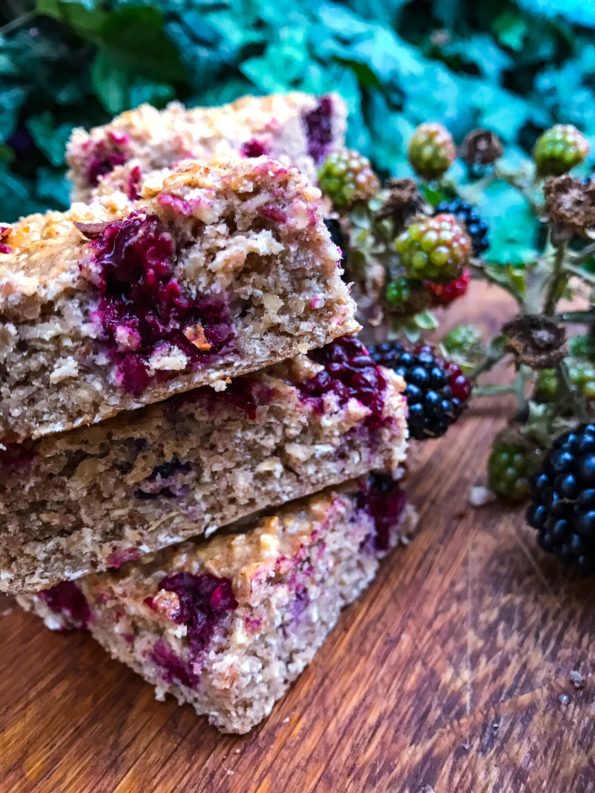 Pop in the oven for 20-25 minutes until edges will brown nicely.
Coll slightly in the tin then transfer using baking paper on the wire rack to cool down completely.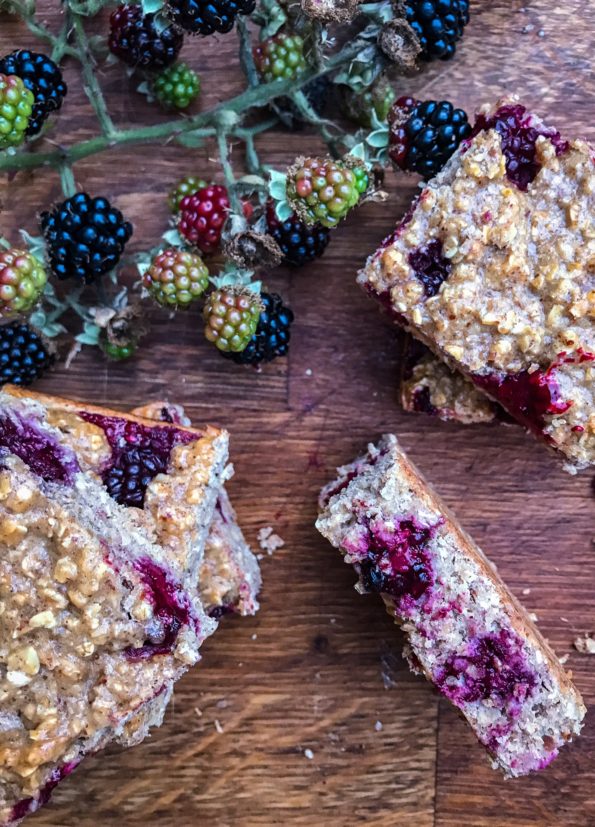 Cut in to desired size squares.  Drizzle with melted chocolate or Meridian macadamia nut butter <3
Enjoy