Protein Cashew butter cookies
(Refined sugar free and gluten free)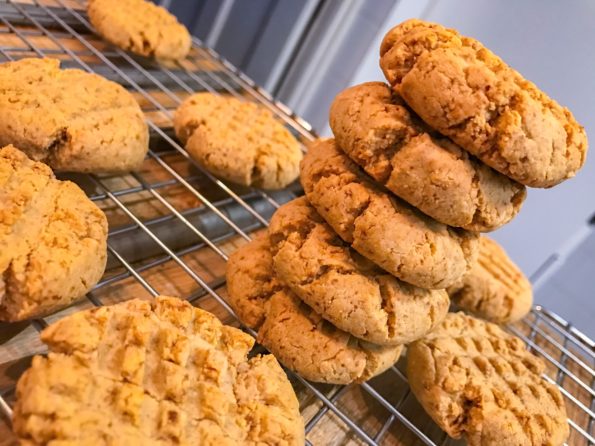 Love your cookies but don't want to dig in the shop bought packet? Here, great tasting made with natural Meridian cashew butter and NrgFuel casein cookies, that taste great and are superb post workout treat.
 
INGREDIENTS
40g NRGFuel unflavoured or vanilla flavour casein
200g Meridian smooth Cashew butter
1 large egg
25g calorie free sweetener (Truvia or similar, I like to use Sukrin Gold in baking)
0.5tsp baking powder
~~~~~
METHOD
Preheat the oven to 190'C and line baking sheet with parchment paper.
In the large bowl place all ingredients and mix with a wooden spoon until well combined.
Using teaspoon scoop small amount of dough and roll a ball in the palm of your hands and place on the baking tray at least 2 inches apart. I made 14 cookies out of the mixture, but it truly depends on the size you are aiming for.
Now when you made all the dough balls, grab a fork and slightly press the top of them to flatten a bit.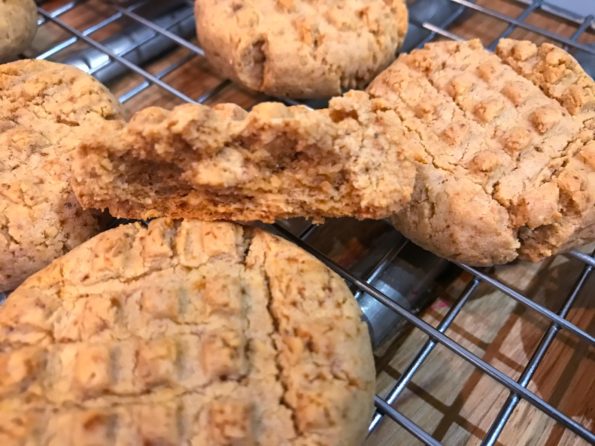 Pop in to preheated oven for no more than 8 minutes. Let cool slightly on the baking tray, then transfer on the wire rack to cool down completely.
Enjoy