Protein chocolate mousse
(vegan, raw, sugar free and gluten free) High in protein and very low in carbohydrates, filled with natural good fats.
Makes dessert for 2 people
So, you on a fitness regime or just generally counting your sugar and carbohydrate intake, but still want to share a lovely protein packed dessert with your loved one on a special night? Well, I could not feel more sorry for people (including myself) when lifestyle goals comes in a way to spending and sharing some nice food with friends. But i found a solution to every chocolate lovers, just like me situation, by creating this wonderfully creamy and chocolatey mousse, which you will not tell by a mile was made mainly with protein powder and avocado !!! 😉 little tricks of know how.. Go on, try it, and enjoy this fairly low carbohydrate and fats but high in protein dessert.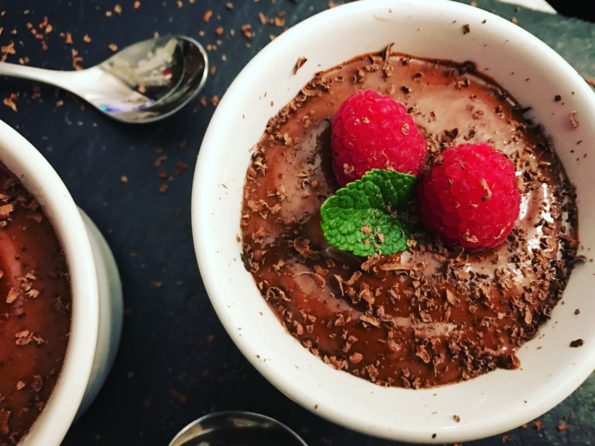 INGREDIENTS
1 medium very ripe banana
1 ripe avocado
3scoops NRGFuel super whey isolate
1tbsp (10g) cocoa powder
30g Meridian light tahini
10g calorie free sweetener like Truvia or Sukrin
1bsp unsweetened almond milk (if needed)
~~~~~
METHOD
Pop everything (except almond milk) in the food processor and blend until all combined to creamy texture. Scrape the sides of the mixing bowl few times to incorporate all ingredients.
Divide between two serving bowls and chill for at least 2 hours in the fridge before serving.
Garnish with some fresh berries and grated dark chocolate.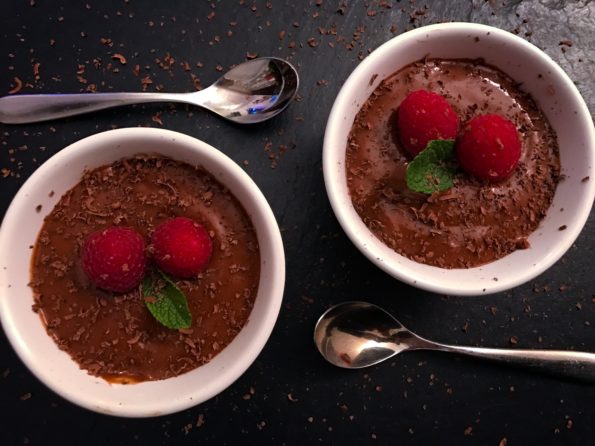 0
0
2
Please share