Protein Grape and Peanut Butter Cheesecake
(packed with protein, gluten and refined sugar free)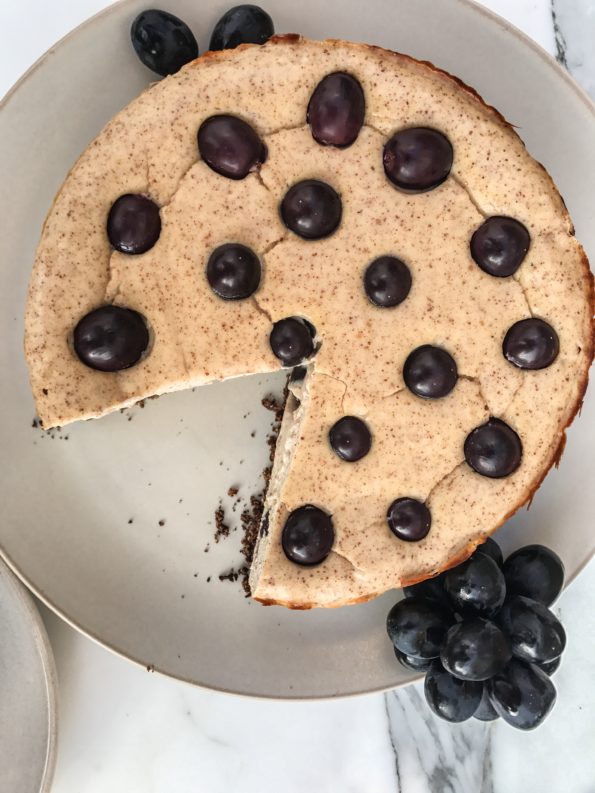 So, my never ending love for Meridian nut butters continues…this time, it comes out as beautifully creamy and nutty, protein packed baked cheesecake.
First time I showed off my love for Peanut butter and grape jelly combo when was on GBBO, which, surprisingly enough was not for everyone's taste!!! I know?!? Whaaaattt?? who can not love or know this legendary combination?! Anyway, i decided to ditch the jelly bit (just for the sake of easiness of the recipe 😛 ) and stick to the black, rather sour seedless grapes instead.
And yes, you should definitely try making it, as it's flipping awesome!!!!
~~~~~
INGREDIENTS
BASE
95g rolled oats
1tbsp cocoa powder
55g Meridian smooth Almond butter
Pinch of salt
30g Meridian Maple syrup (or to reduce calories- cal free sweetener)
3tbsp unsweetened almond milk
FILING
500g fat free quark or cottage cheese
65g NRGFuel Vanilla Super Whey Isolate
2 large egg whites
150g Meridian smooth peanut butter
Pinch of fine sea salt
Zest of a lemon
300g black seedless grapes (More sour variety, better)
METHOD
Line 20cm spring form cake tin with parchment paper and preheat the oven to 170'C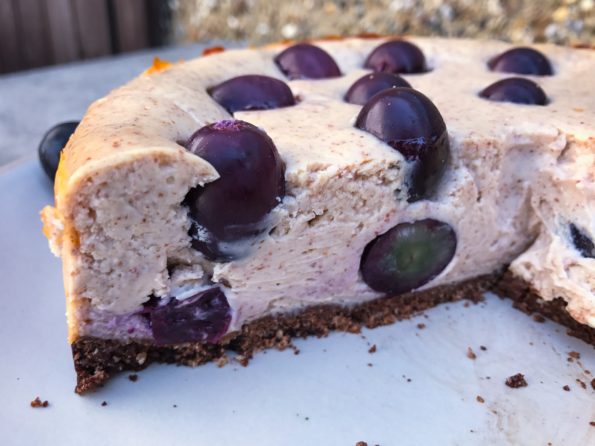 Firstly, place all base ingredients in the food processor and whizz for a minute to combine.
Tip the base in the prepared tin and press firmly on the bottom of it. Make sure to compress well using spoon or your fingers. Set aside
Prepare filling. Take medium size bowl and a hand whisk. Put all base ingredients in the bowl and give it a good whisk till creamy and even texture reached.
Now, spread half of the grapes over the prepared base and pour the filling over them. Spread the rest of the grapes over the top and pop in the oven for 35-40 minutes. When you take cheesecake out, middle should still be wobbly.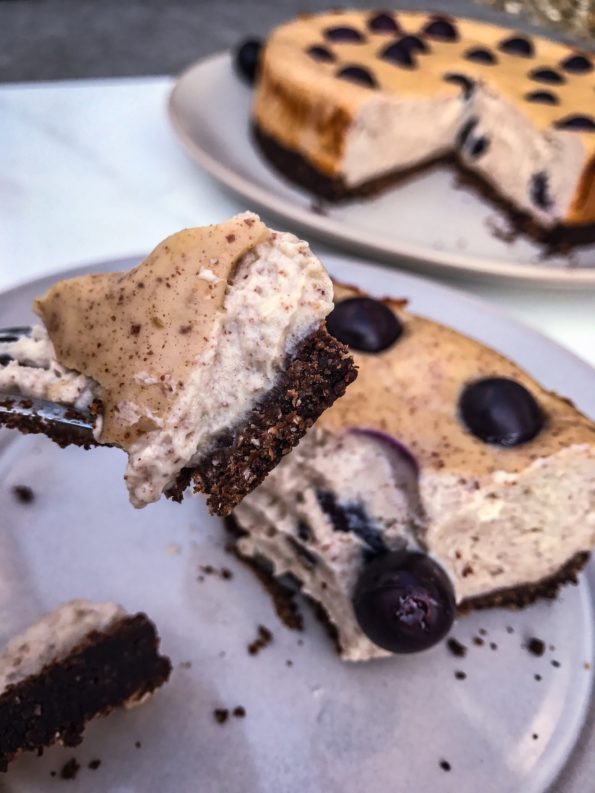 Cool down completely in the tin, then let it set in the fridge over night.
Remove from the tin on to a serving plate and enjoy 🙂