Protein Hazelnut Chocolate spread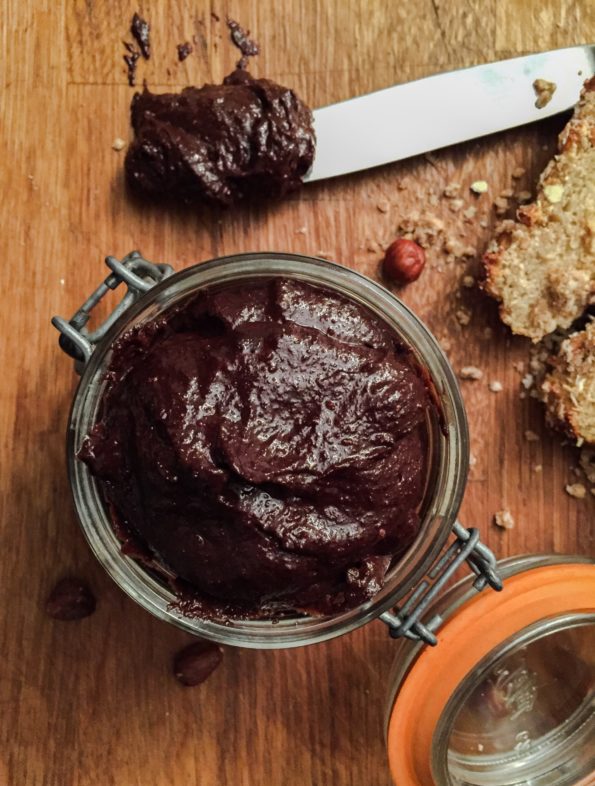 This is perfect guilt free and high protein spread you can eat with your protein bread, pancakes or mix in to the oats in the morning. I love to bake with it by using it as a filling for protein muffins or breads. It's truly awesome and versatile- same like ordinary Nutella would be. It keeps well in the fridge for around a week.
~~~~~
INGREDIENTS
160g Raw Hazelnuts
35g Truvia
Pinch of salt
55g NRGFuel Chocolate protein powder
50g unsweetened cacao powder
130g unsweetened almond milk
METHOD
Preheat oven to 190'C
Depending on your calorie intake, you can sweeten the spread with more calorie free sweetener or dash of maple or agave syrup (in this case I used Meridian Agave syrup)
Pop the hazelnuts on the baking tray covered with parchment paper and place in the oven for 10-15 minutes to slightly roast them to release the flavour.
When done, pour in the food processor and blend on the high speed for about 7-8 minutes. Add the rest of the ingredients and blend for a minute again until all combined. If you would like thinner consistency, add a dash more of milk.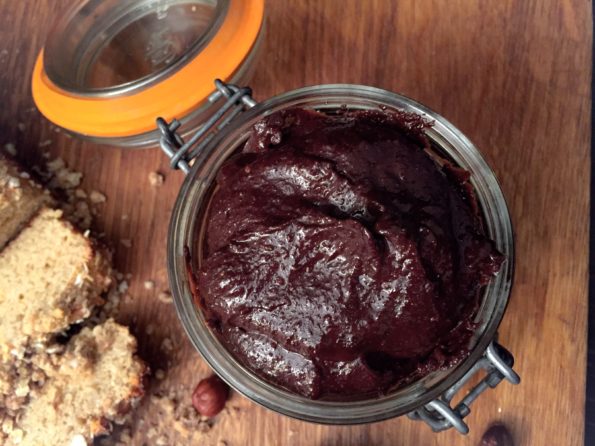 If you are little bit lazy or don't have hazelnuts to hand, you can easily substitute them with a jar (170g) of Meridian Hazelnut butter, as it is absolutely natural with no additives, it works same well as blending your own nuts.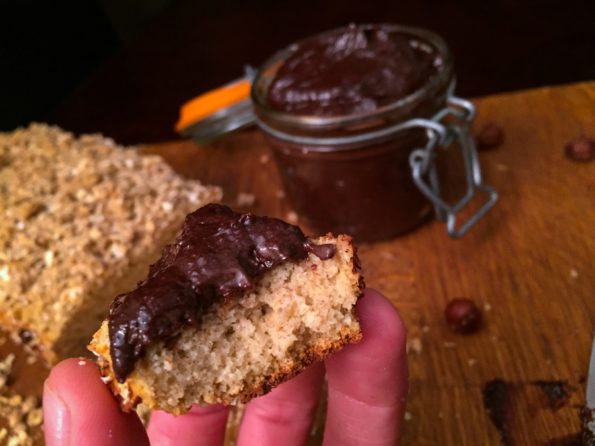 0
0
3
Please share