Raw Almond fudge
(Sugar free, vegan and gluten free treat)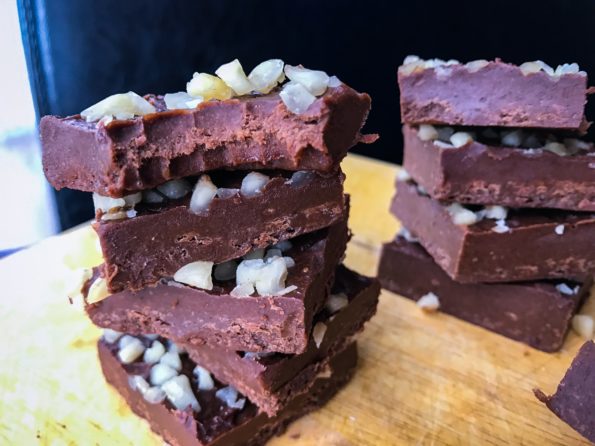 This creamy flavoursome fudge is best kept in the freezer and enjoyed when need healthy sweet fix. Lovely crushed nuts gives that little bit of texture to creamy delight.
~~~~~
INGREDIENTS
160g Meridian smooth Almond butter
1 ripe large banana
95g Coconut Merchant Coconut oil (soft)
Pinch of sea salt
55g organic raw cacao powder
2tbsp Meridian maple syrup (can add more if like it sweeter)
Handful of crushed almonds
METHOD
Blend all ingredients for 2 minutes until smooth. Stop the blender in between to scrape the sides of the bowl so all the ingredients will combine evenly.
Line small square tin (I used 20x20cm)  with parchment paper, transfer fudge in it and spread evenly. Spread crushed almonds on top and freeze for couple hours until set.
Remove from freezer and cut in to squares (I got 12 out of the batch) and place in air tight container to keep them fresher for longer.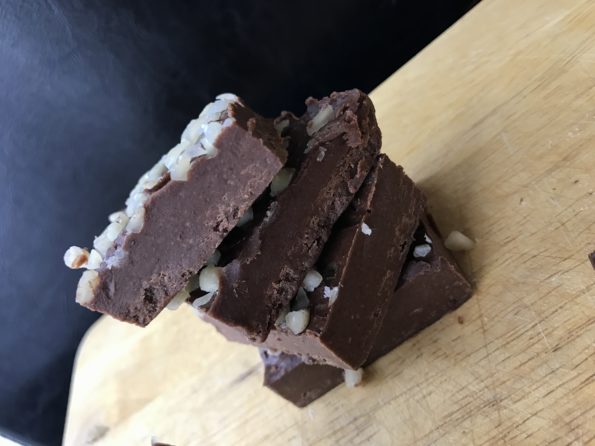 Best kept in freezer for harder texture, or fridge if you like your fudge softer.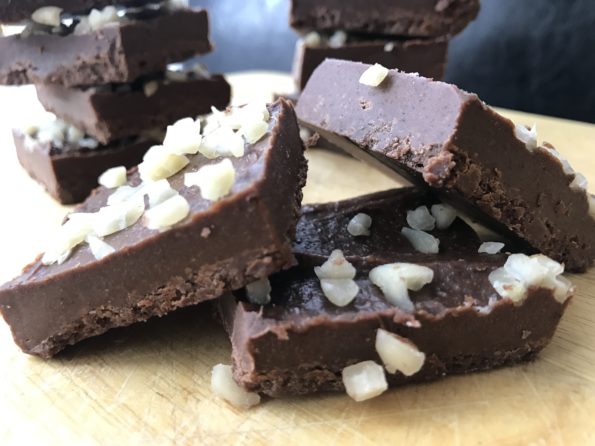 0
0
3
Please share