Scrumptious Breakfast Cookies
(Vegan, sugar free, gluten free)
Yield 22 cookies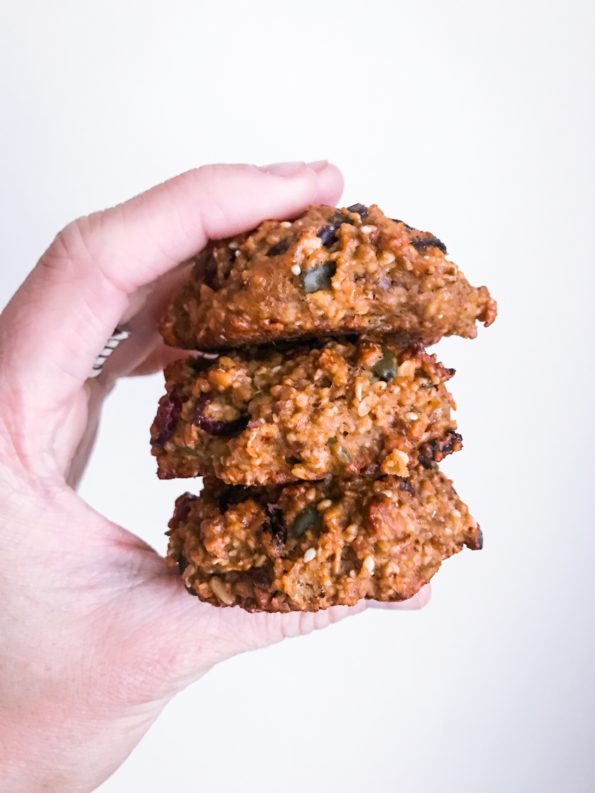 I thought i will make some cookies the other day, something nice and filling, packed with seeds, gorgeously creamy Meridian Cashew butter and fruits with berries. As all treats like that are cookie jar fillers for kids (and sometimes grown ups)to snack on, I tend to make them as healthy as possible. You don't want, or sometime don't really have long time to spend in the kitchen creating masterpieces, and solution is one bowl recipes. And to be honest, sometimes they are the tastiest ones 😉
These cookies have no added sugar, which I replaced with tasty Maple syrup and to give bit of nice caramel chewiness, added coconut syrup. It little bit reminds me of treacle and have no coconut flavour after baked.
INGREDIENTS
Dry ingredients
200g rolled oats (gluten free if required)
130g mixed seeds (pumpkin, sunflower, linseed, sesame seeds)
1tbsp Chia seeds
1tbsp flaxseed meal
1tsp baking powder
40g Coconut Merchant coconut milk powder
90g juicy dried cranberries
30g goji berries
90g chopped dried apricots
Wet ingredients
200g Very ripe banana, mashed
150g Meridian Crunchy cashew butter
100g Meridian maple syrup
30g Coconut Merchant coconut syrup
100ml Plant based milk
METHOD
Preheat oven to 180'C, line to baking sheets with baking paper and set aside.
Grab large bowl, pop in to it all dry ingredients in give it a mix with a wooden spoon to mix all up.
Now add the wet ingredients and mix again to incorporate and mix everything through evenly.
Using table spoon spoon the cookie mix on the the sheets leaving few centimetres gaps, flatten slightly with fingertips and pop in the preheated oven for 25 minutes until baked and golden brown.
When baked, take out of the oven, let them stay on the baking sheet for 10 minutes and then remove on to a wire rack to col down completely.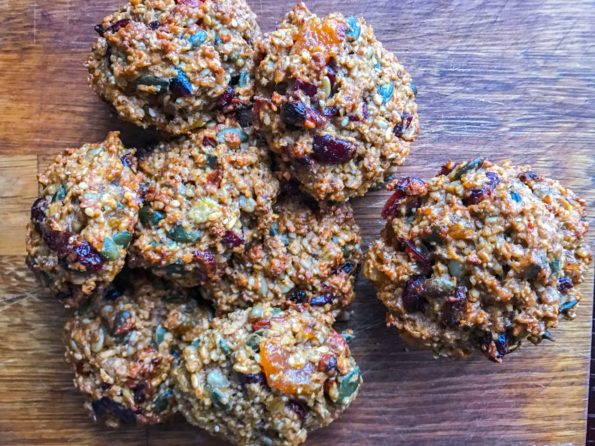 Glorious quick and healthy breakfast for the whole family, or snack for kids when out and bout 🙂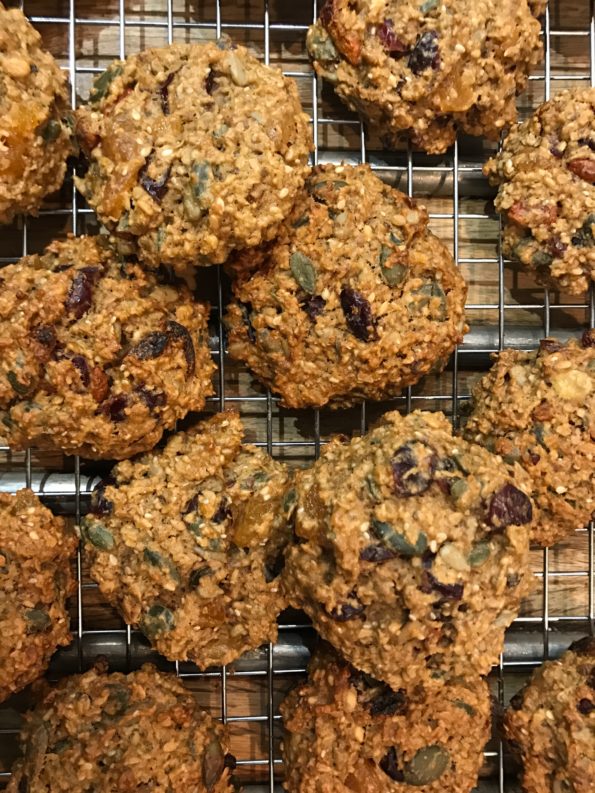 0
0
3
Please share