Spiced Pumpkin Banana Chocolate Bread
(Can be made as muffins too)
Refined sugar free, no added fats and using fibrous flours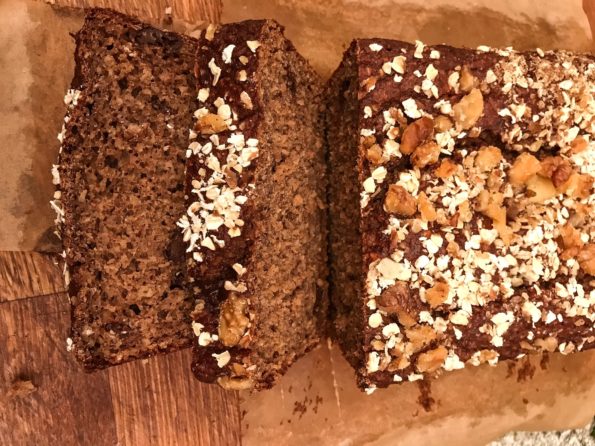 As we are in pumpkin season, I couldn't help myself but make this fabulous Pumpkin and Chocolate banana bread. I went for both- bread and muffins as wanted to see if the recipe works for either of them. And what do you know- it does! My house was filled with amazing pumpkin spice smell, the outcome was absolutely divine, so I decided to share the recipe for this fragrant winter warmer.
Date syrup gives that little extra malty like flavour, and combined with yellow pumpkin and some chocolate- this banana bread is an absolute winner.
I haven's added any butter, the only fat comes from natural almond butter, there is no refined sugars added nor processed white flour- only wholesome fibrous flours like spelt and buckwheat flour.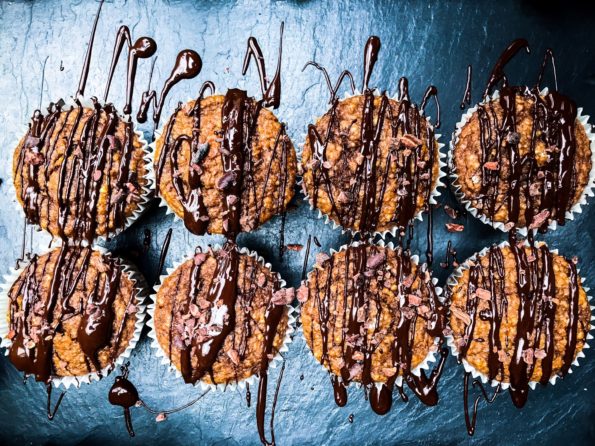 ~~~~~~
INGREDIENTS
Wet ingredients
400g Very ripe bananas
240g fat free soft cheese
3 free range eggs
100g Meridian maple or agave syrup
100g Meridian date syrup
90g Meridian smooth Almond butter
240g roasted pumpkin flesh (can use canned pumpkin puree too)
Pinch of salt
1tsp vanilla extract
Dry ingredients
180g rolled oats (blended to flour, or oat flour)
80g buckwheat flour
140g spelt flour (I used Doves Farm)
1tsp cinnamon
1tsp nutmeg
2tsp mixed spice (heaped)
1tsp baking soda
1tsp baking powder
150g chopped dark, at least 74% cocoa solids chocolate or dark chocolate chips
Some Cocoa nibs (I used Food Thoughts) , oats and crushed nuts for topping
METHOD
Preheat the oven 180'C , line large bread tin with parchment paper and set aside. If you wish to make this recipe as a muffins- line your muffin tray with paper cases.
Now pop all wet ingredients in to the food processor bowl and give them a whiz until all well blended in to liquid.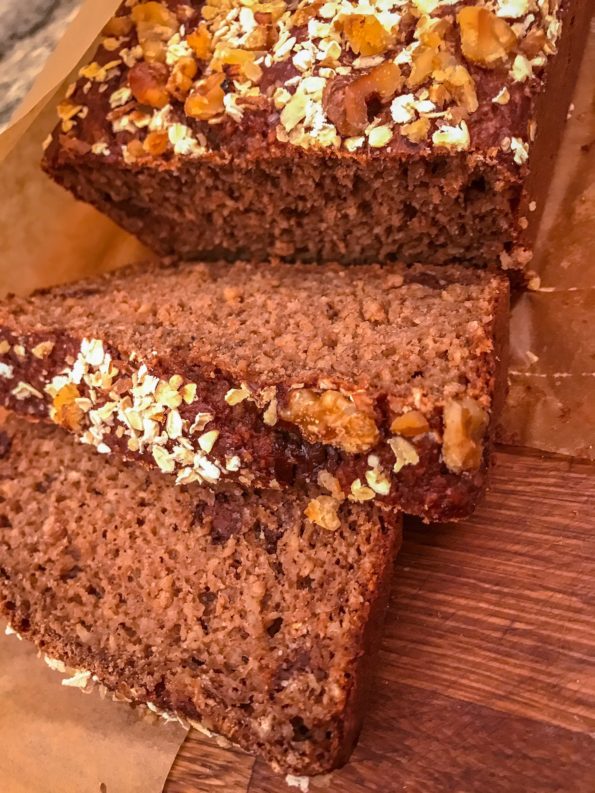 In a separate large mixing bowl pour you dry ingredients and mix them with the wooden spoon. Pour wet mix and gently fold in. Try not to over mix as your bread/ muffins will not be as fluffy. When mix is nearly finished (there still might be some flour pieces left) pop the chocolate chunks in the batter and give one last stir to incorporate well.
Divide batter between muffin cases or pour in to prepared tin…or… do both- small loaf and some muffins. Sprincle with some oats, crushed nuts and bake.
For the bread, bake it around 45-50min or until skewer will come out clean.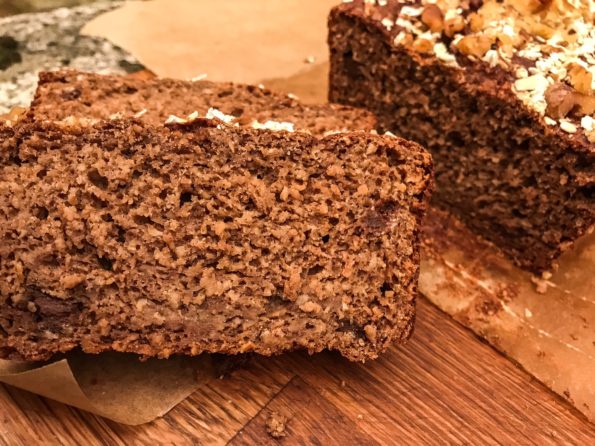 Muffins shouldn't over bake either- 20 minutes will be plenty.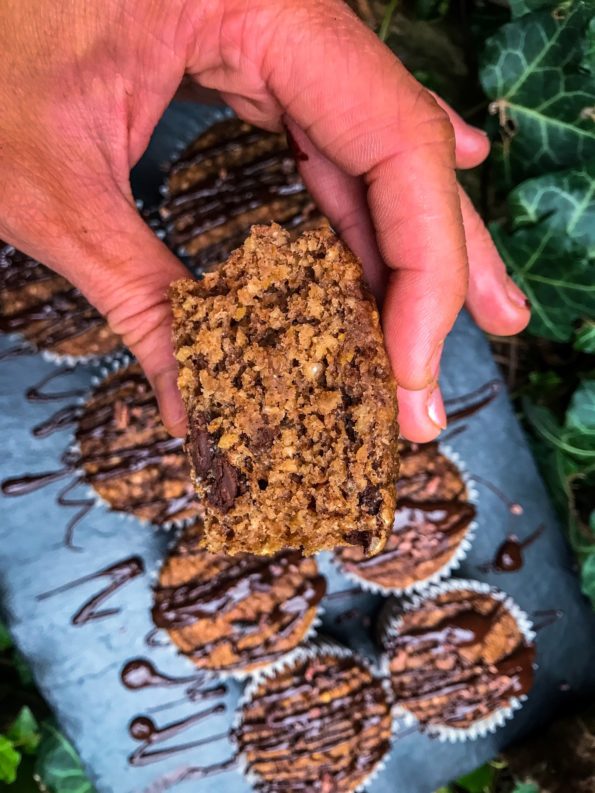 You can top your bread or muffins with some melted dark chocolate and cocoa nibs
Enjoy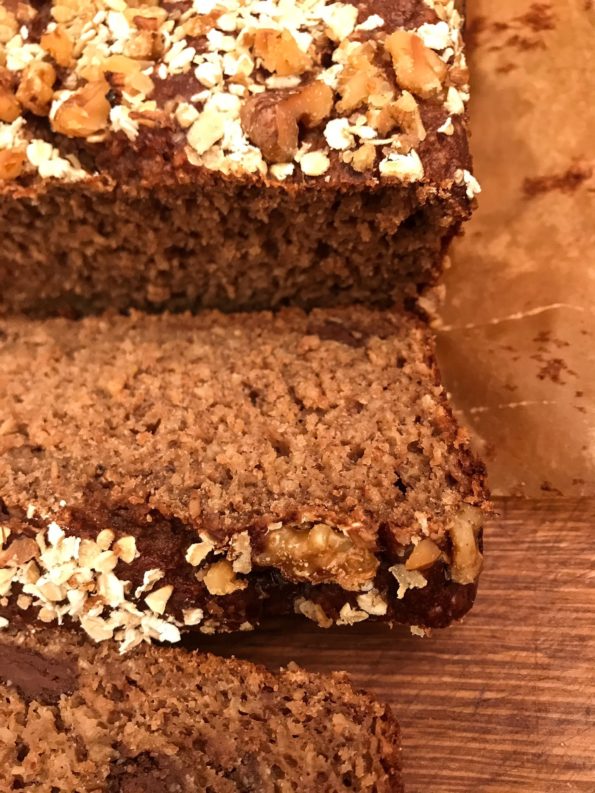 0
0
4
Please share