Vegan Nutty Breakfast Muffins
(Gluten free, Vegan and refined sugar free)
Makes 12 large muffins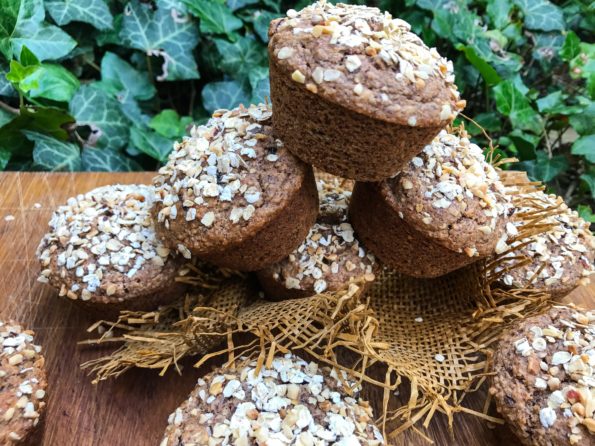 Don't we just love healthy snacks suitable for the whole family? Especially, when these little convenient bakes takes next to no time to make? You most probably know my never ending love affair with Meridian nut butters, purely because of the flavour and quality of the products is 100% naturally awesome.  To sweeten those moist and flavoursome muffins I used Meridian Maple syrup, but agave, or if not vegan- honey will do same good job. Extremely easy and quick to make, and by quick, I mean you can have hot muffin for breakfast in 30 minutes you start making them 😉 So there.. do not hesitate, and get in to the kitchen
~~~~~~
INGREDIENTS
Dry ingredients
140g rolled gluten free oats
35g ground flaxseed
95g buckwheat flour
80g ground almonds
1tsp baking powder
0.5tsp baking soda
Pinch of salt
Wet ingredients
200ml cashew or almond milk
1tsp apple cider vinegar
2 medium ripe bananas
140g Meridian Almond butter
120g Meridian maple syrup
150g dried cranberries or cherries
METHOD
Preheat oven to 180'C and line muffin tin with 12 muffin cases.
Now, pop all dry ingredients in the food processor and blend to flour. Tip all out in to large bowl.
Measure cashew or almond milk in to the jug, add 1tsp apple cider vinegar and stir. Set aside.
Now in previously used food processor put bananas, nut butter and sweetener syrup. Blend to fluid.
Pour both milk and banana mix in to your flour bow, and mix well with a wooden spoon. Add the dried berries and mic again. Let the mixture sit for a minute before evenly dividing between the prepared cases.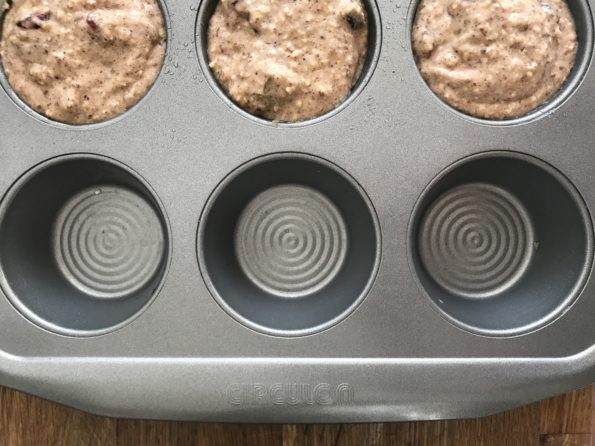 Pop in the oven and bake for 20 minutes until golden brown.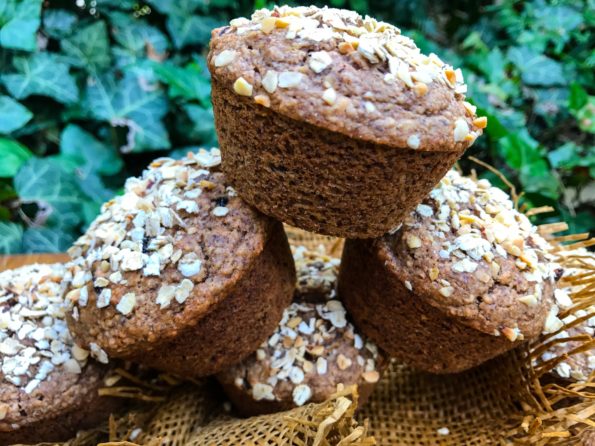 Enjoy with morning coffee whilst still hot, or keep in the air tight container as a treat for day or two.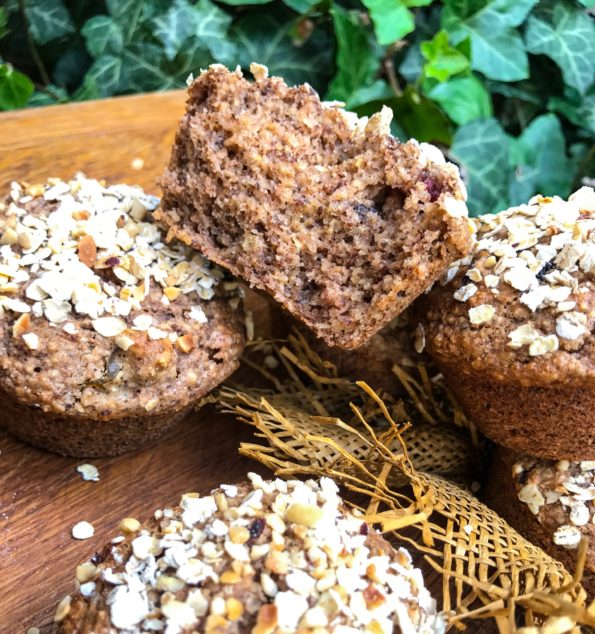 Enjoy 🙂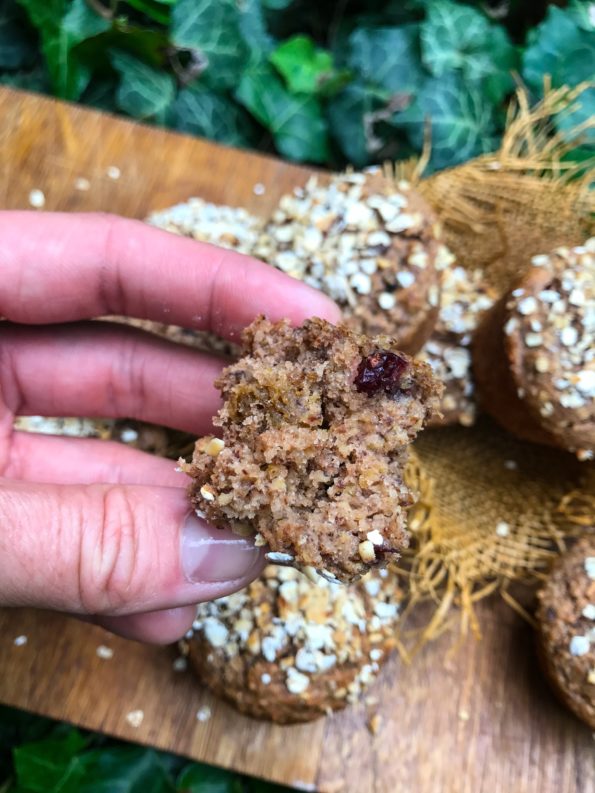 0
0
2
Please share