Protein chocolate and Marshmallow Muffins (yields around 16 muffins)
(sugar free, gluten free filled with protein and low on carbs)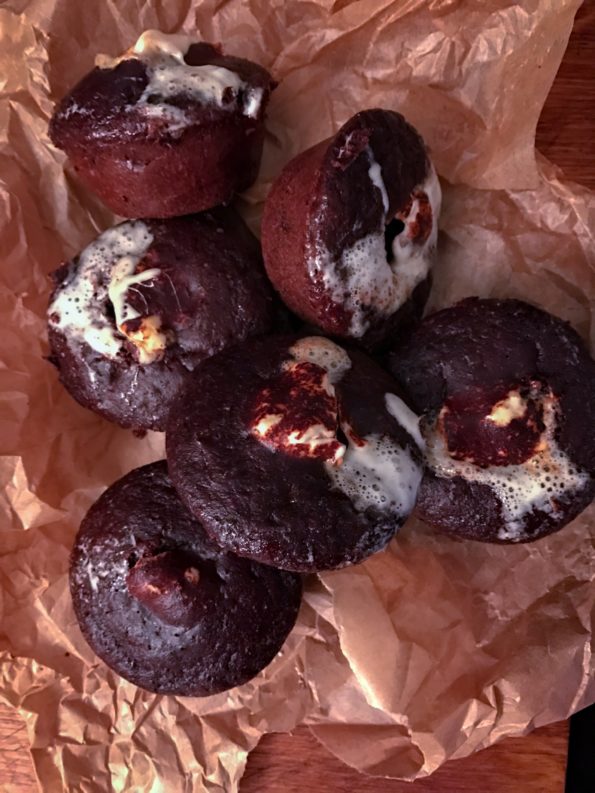 Don't we just love an opportunity to indulge on so lush and guilty looking treat knowing it actually is not that bad for you? Well these protein chocolate muffins are truly guilt free treat when it comes to the fat, calorie and carbohydrate contents. They are packed with protein, fats from super tasty and 100% natural macadamia nut butter and sweetened with calorie free Truvia sweetener. Moist..ridiculously tasty and moreish, filled with fluffy protein marshmallow (with which I clearly went over board as it climbed out when baking hahaha) but never mind, sometimes messy is good, it's all in the taste anyway ^_^
INGREDIENTS
Dry ingredients
3 scoops (125g) chocolate flavour protein powder
50g Truvia, or other calorie free sweetener
35g unsweetened cocoa powder
40g coconut flour, I used Coconut Merchant
pinch of salt
1tsp baking soda
1tsp baking powder
100g sugar free dark chocolate chips
Wet ingredients
200ml unsweetened almond or other plant based milk
1tsp vinegar (pour it in the milk and let it stand for a minute)
80g Meridian macadamia nut butter
4 medium egg whites
1tsp vanilla extract
and some sliced to small pieces protein marshmallows, recipe to which you can find HERE
METHOD
Preheat the oven to 190'C and prepare muffin tin by lining it with a muffin cases.
In a large mixing bowl, place all dry ingredients and mix them p well with a wooden spoon.
Now add 'soured' nut milk and rest of the wet ingredients in the bowl together with dry ingredients and mix all very well.
Lastly, start adding the batter in to prepared tin, 2 table spoons, add piece of marshmallow and to it up with more batter. It should be filled around 2/3 of the case. Proceed the process with the rest of the batter until all cases are filled.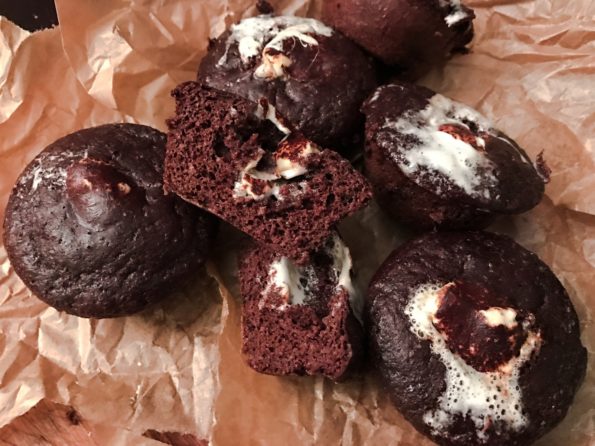 Pop in the oven and bake for 15 minutes, not over bake them, as they should be nice and moist inside.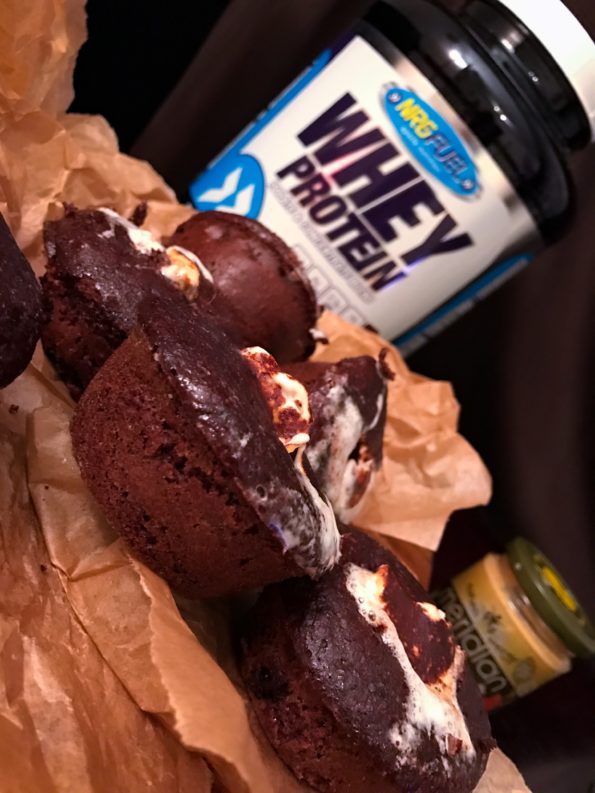 0
0
2
Please share